During my pregnancy with my oldest (a boy), I craved only one thing consistently: mayonnaise. Odd? Yes! It still makes my stomach turn to this day thinking of all of the tubs of Duke's I polished off during those 9 months.
Fast forward to last week. 
I was suddenly hit with an intense craving for one thing: pimiento cheese. And not the kind you purchase in a tub at the grocery store. Oh no. I wanted this particular recipe – one of my go-to's during my mayo mania with Jack – and nothing else in the world would do. I envisioned myself devouring a healthy heap of this loveliness between two warm slices of toast.
So, does this mean we're having another boy? Only a few more weeks (or less!) until we find out! In the meantime, I think I'm going to enjoy myself a few more pimiento cheese sandwiches.
Homemade Pimiento Cheese
1 (8-oz.) loaf Velveeta, cubed
1 (8-oz.) package shredded sharp Cheddar
1 (8-oz.) package shredded Mexican cheese blend
1-1/2 Tbsp. sugar
1/4 tsp. salt
1/4 tsp. pepper
1 (4-oz.) jar diced pimiento, drained
A few drops of Tabasco
1 cup (yes, an entire cup!!) mayonnaise
Process half of cheeses in a food processor until smooth, stopping to scrape down sides. Transfer to a bowl. Process remaining cheeses, sugar, salt, pepper, and Tabasco in food processor until smooth, stopping once to scrape down sides. Stir into cheese mixture in bowl; stir in pimiento and mayonnaise.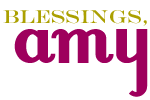 Having grown up in a home brimming with sewing notions and paintbrushes, Amy has a deep love for all things creative. On any given day, you'll find her knee-deep in her latest creative endeavor, with projects ranging from sewing and crafts to home decor and kid-friendly ideas. Amy believes that everyone, regardless of skill level or experience, possesses the ability to create something beautiful, and Positively Splendid was born of her passion for helping others harness their innate creative potential.