Welcome to this (final!) installment of my Frosty Treat Birthday Party series. In case you missed the other posts, here is the list in its entirety:
Party Overview
Party Recipes
Party Garland and Hats
This party theme was oodles of fun to work with, and what I love about how I put this party together is that so many of the ideas will be able to be tweaked for future events by using differently themed papers, colors, etc. The project I have to share with you today, a ruffled ice cream cone pinata, was a darling accessory to this particular party, but I know I will be able to use the same pinata framework for any number of events in the future, starting with the round balloon center and using my imagination for how to dress it up as any animal or object that suits my fancy. The sky is really the limit!
First things first: if you are planning a party and have in mind to give this whole pinata thing a whirl, start early. Unlike silly ol' me… Each and every layer needs to dry completely before you add another, and allowing things to dry overnight between layers is absolutely ideal. Now, if you don't have that much time to work with, don't fret. I didn't get started on my pinata until two days before the big day, and I was still able to get done in time. But just barely. 😉 I found using a hair dryer on a low setting helped speed the drying process considerably.
For this project, you will need:
Balloon
Newspaper
Water
Glue
String
Kraft Paper
Clear Packing Tape
Craft Glue
Crepe Paper Streamers
Ribbon
Special Equipment: Drill
If my first tip for pinata making was to get started early, my only additional advice is this: don't become too attached to your handiwork. 🙂 I do think there are few things as fun as kiddos working their hardest to crack one of these little jewels open, and you'll know you've done a great job when the project you've slaved over is lying in a heap in your lawn with dozens of sweet little hands scrambling for their share of goodies!
Enjoy!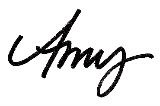 Sharing this project on…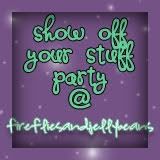 If you enjoyed this post, subscribe to Positively Splendid 
to receive updates, and join us on Facebook and Twitter!





Having grown up in a home brimming with sewing notions and paintbrushes, Amy has a deep love for all things creative. On any given day, you'll find her knee-deep in her latest creative endeavor, with projects ranging from sewing and crafts to home decor and kid-friendly ideas. Amy believes that everyone, regardless of skill level or experience, possesses the ability to create something beautiful, and Positively Splendid was born of her passion for helping others harness their innate creative potential.