I did something this weekend I never thought humanly possible.
I traveled by air.
With all three of my children.
All. By. Myself.
My sweet Pop turned 80 years old this past October, but because life these days is just so incredibly hectic, we were only just now able to get the whole family together for his big birthday celebration. I had initially planned to take just Cecily with me because the idea of taking all three left me wholly petrified, but when my parents decided to make plans to accompany me back home for a little visit after the party (they are here now – hooray!), I decided that since they would be able to help me on the way back to Arkansas, I would throw caution to the wind and take all three on my own to get there. And you know what? It wasn't all that bad! I was able to manage two flights, three kiddos, one diaper bag filled to the brim, countless snacks, a double stroller and Lord only knows how many amazed (and somewhat fascinated) looks from fellow travelers to do something I honestly dared dream I would be capable of. I really have three terrific children. And the fact that they all decided to be on their best behavior during such a crucial time was a true gift from God!
My camera is full of precious photos of the weekend's festivities, but before I get around to sorting through all of them, I wanted to share this video I made as a gift for Pop to be shown at the party on Saturday. When God made this man, he truly broke the mold. He is hard-working. He is loyal. Sincere. God-fearing. He has been and continues to be a blessing to so many, and it was such a joy to sort through so many priceless photos to compile this little documentary of his life.
It's good to be home again!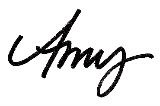 Having grown up in a home brimming with sewing notions and paintbrushes, Amy has a deep love for all things creative. On any given day, you'll find her knee-deep in her latest creative endeavor, with projects ranging from sewing and crafts to home decor and kid-friendly ideas. Amy believes that everyone, regardless of skill level or experience, possesses the ability to create something beautiful, and Positively Splendid was born of her passion for helping others harness their innate creative potential.