This is a sponsored post written by me on behalf of FrogTape®. All opinions are 100% mine.
If you're looking to start a paint project in your home, and you're wanting to get the best possible result for that investment of your time, energy, and money, you won't want to miss my list today of 5 Tips for Perfectly Painted Interiors. When it comes to interior painting, there are a few steps I always follow to ensure the results are professional and able to stand the test of time, and today, I've partnered up with my friends at FrogTape® to share the interior painting tips I follow each time I paint a room in my home that yields great results every single time!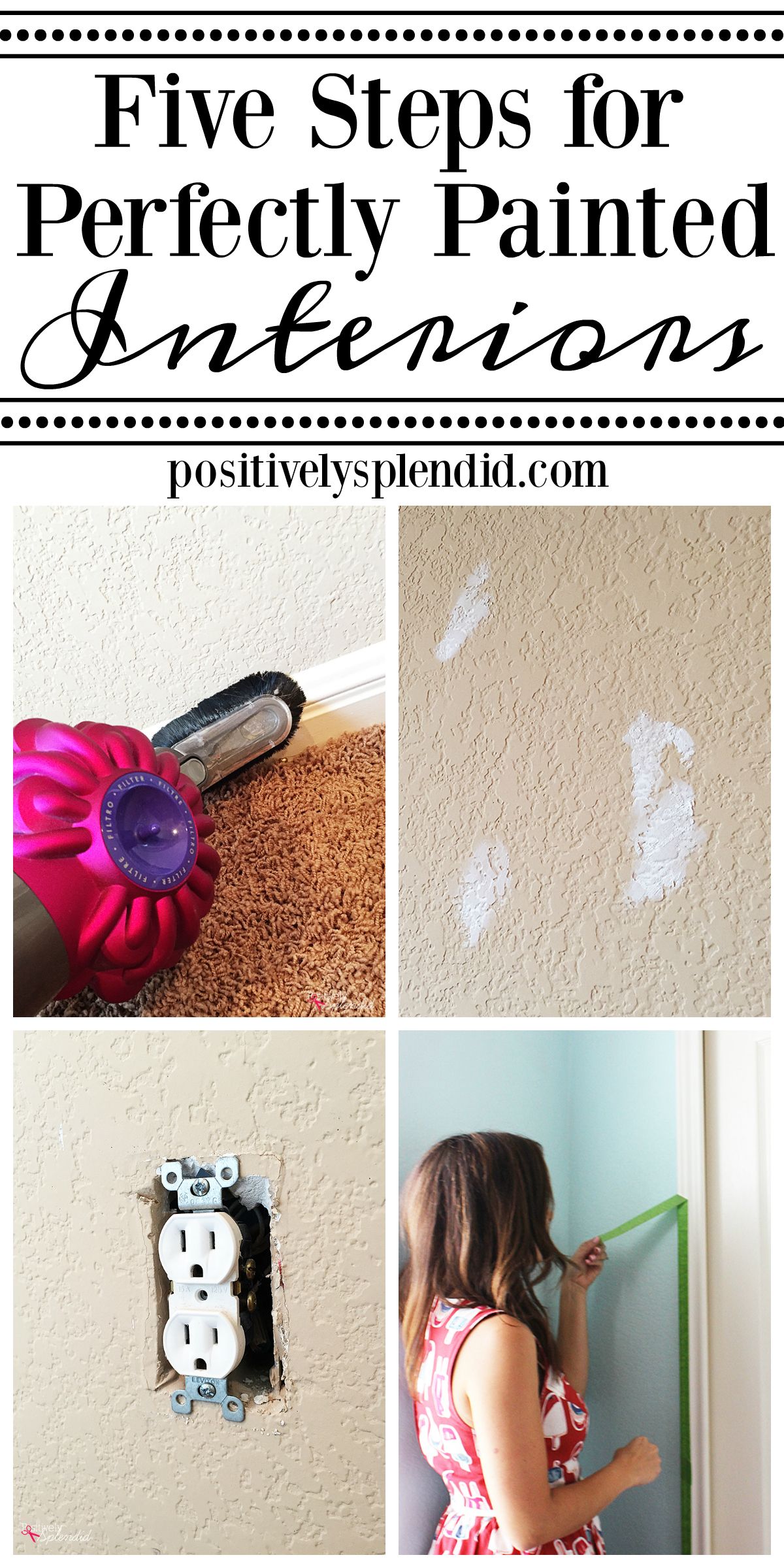 One thing I've had on my to-do list for well over a year now is to give a sprucing-up to my daughters' shared room. We inherited a beautiful antique dollhouse from my mother-in-law last year, and it is the perfect focal point for the space. The room until now had been a standard builder beige (we are slowly painting each room in our house to get rid of that paint!), and I knew that dull, flat color needed to be replaced with something with a more whimsical, vintage vibe. My girls both decided they wanted a pretty robin's egg blue, and so I took that request and ran with it! (We opted to use Swimming from Sherwin Williams.)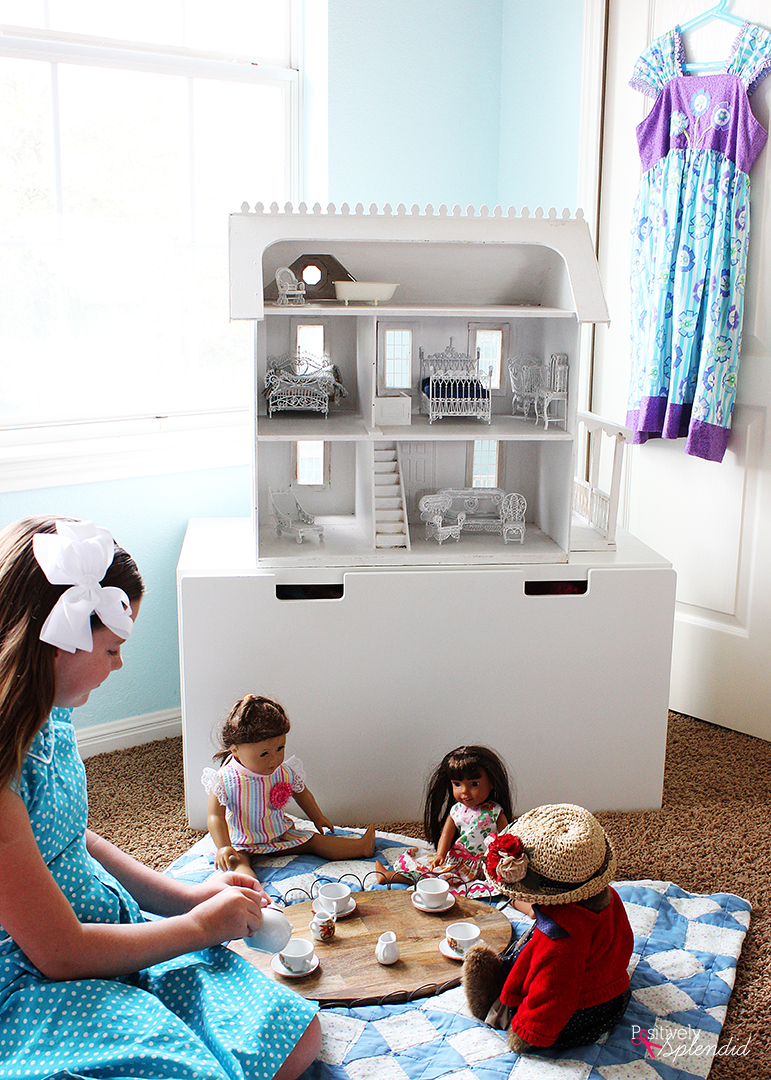 Overall, I am so happy with how this space came together. It is a cozy little space perfect for my girls to settle in for some pretend play! With just a bit of extra effort put into the prep work for this project, the end result was made that much more polished, and the same can be said for any space!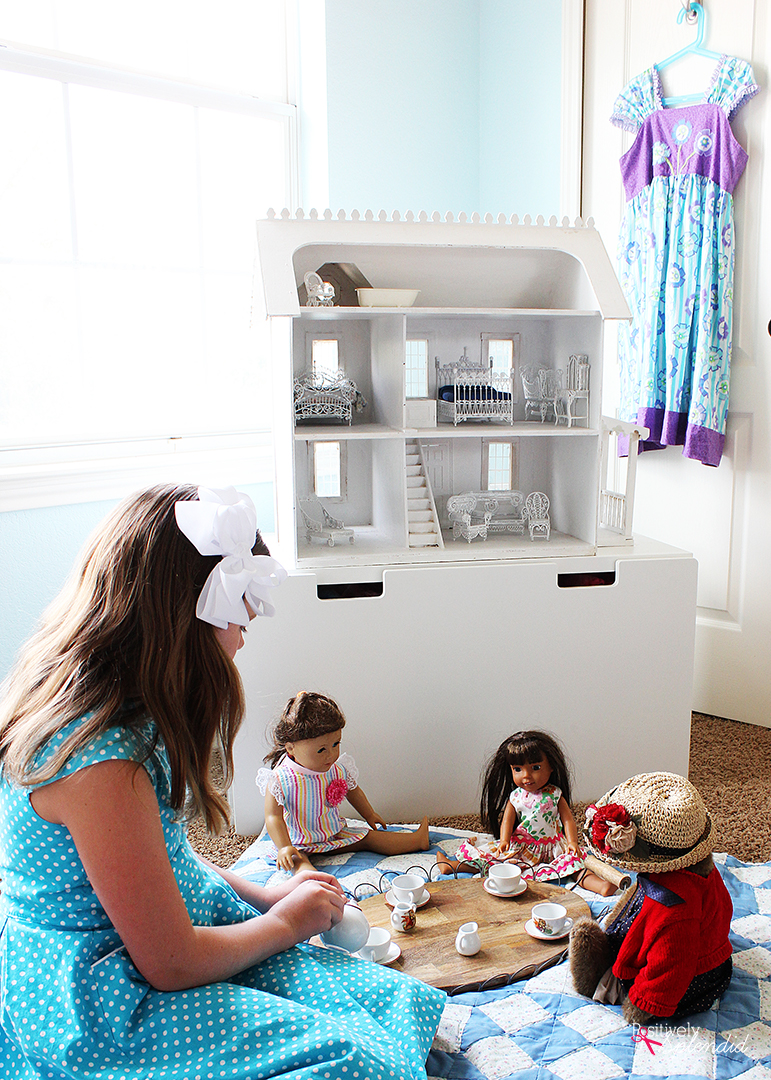 Next, I'm sharing my 5 Tips for Perfectly Painted Interiors, which I followed as I painted this room, and which you can hopefully incorporate into your next interior painting project!
5 Interior Painting Tips
---
1 – Clean walls thoroughly.
Take time to dust walls by wiping down with a slightly damp cloth. Use a vacuum with an extender attachment to thoroughly remove any dust or cobwebs from where they might have accumulated, paying special attention to corners both on the floor and near the ceiling. Taking time to ensure the walls are clean is essential to achieving even, smooth paint coverage.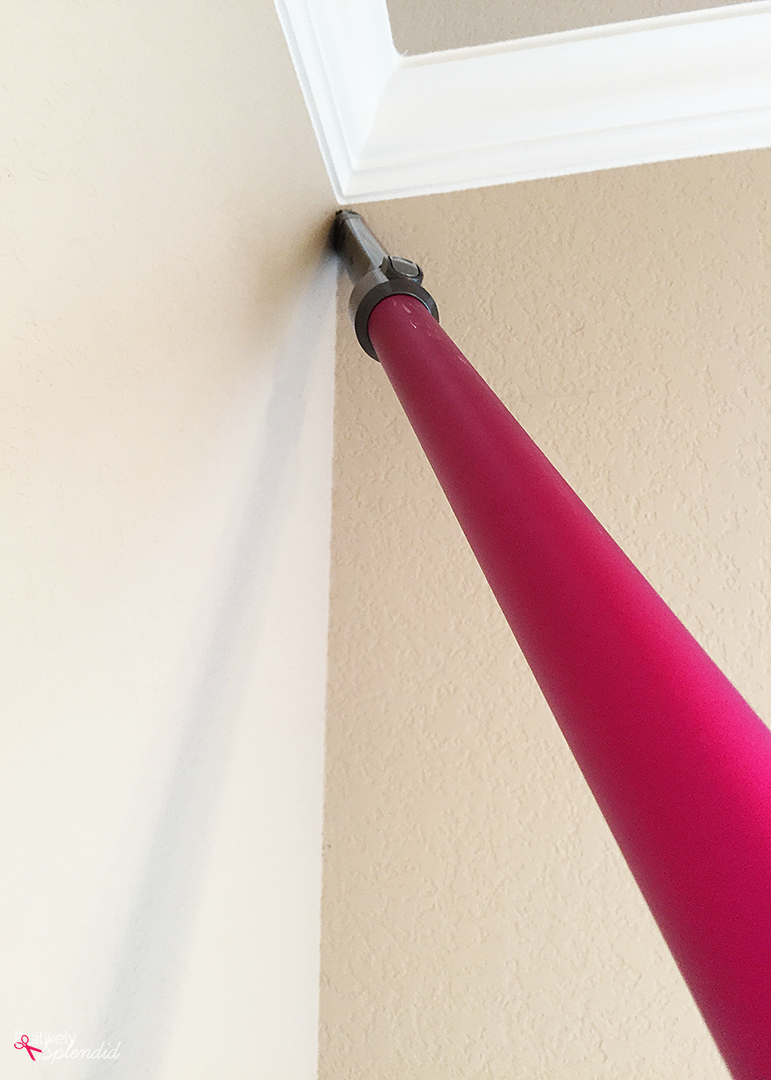 2 – Dust/vacuum trim.
Even if you aren't painting the trim, it is important to give all trim in the space a good dusting to ensure the entire space is as clean as possible to eliminate lint and other particles from getting onto wet paint surfaces. I personally like to use my hand-held vacuum cleaner for this task.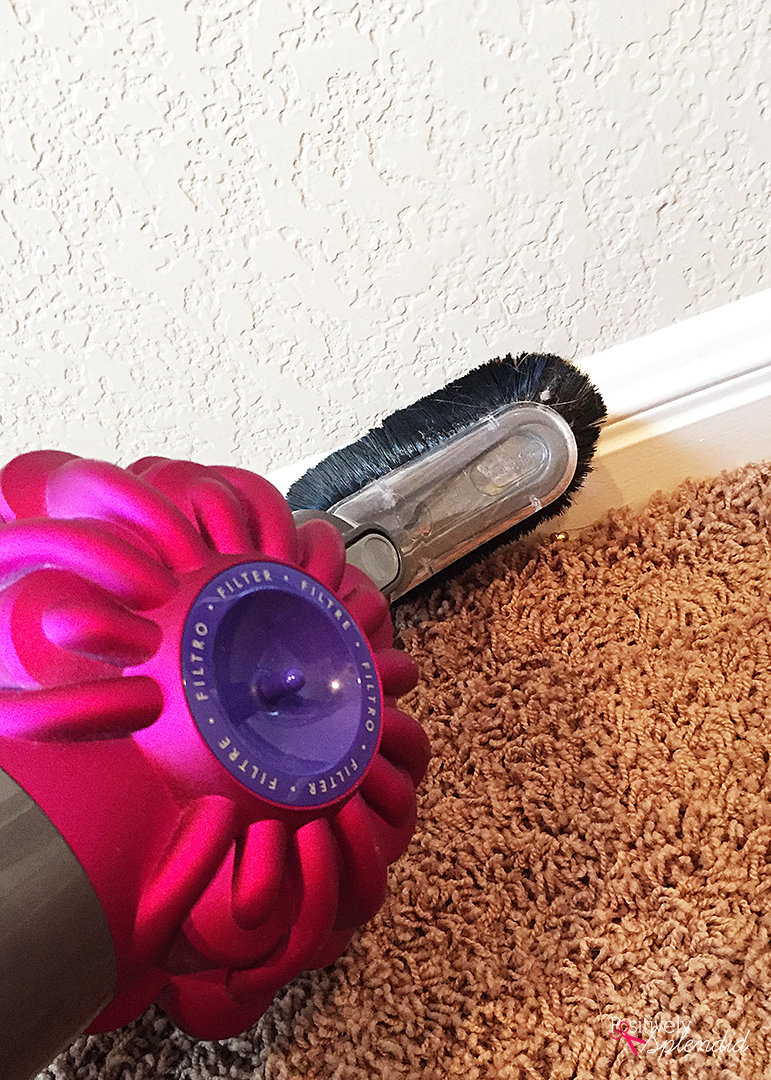 3 – Remove all switchplates/outlet covers/etc.
Remove all covers on light switches, outlets, USB jacks, etc. Putting each plate into an individual zip-top bag along with its respective screws is a great idea to make replacing them later on much easier.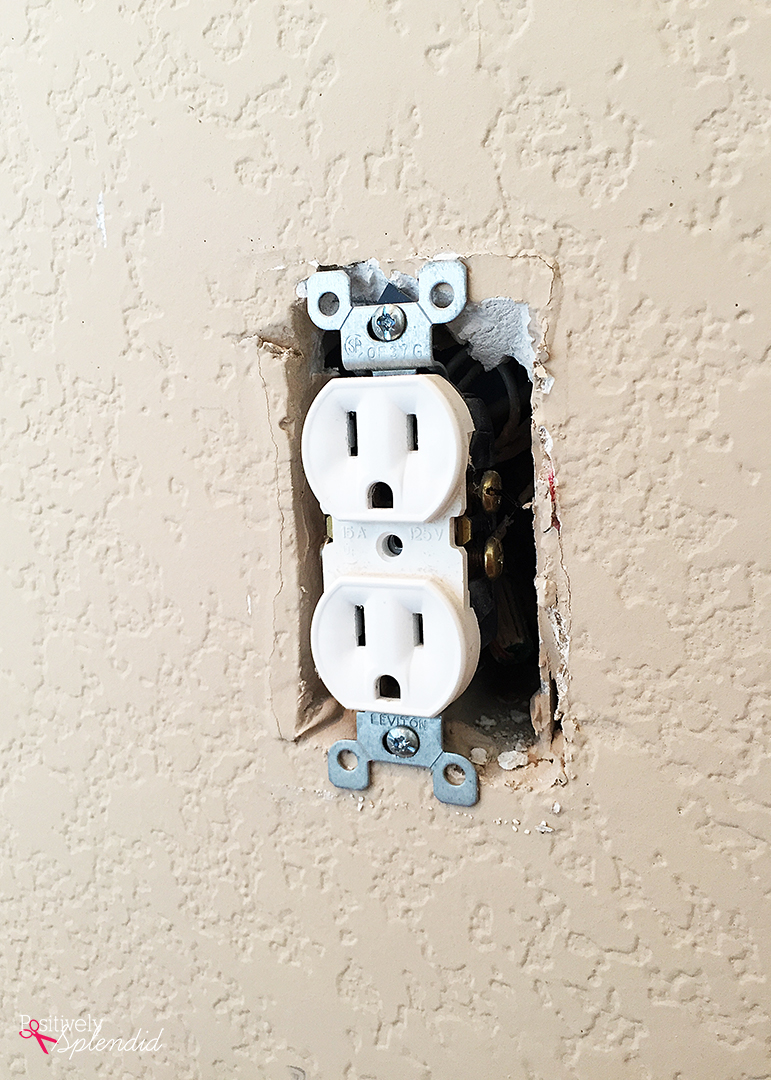 4 – Repair walls before painting.
Nothing can sabotage a paint job quite like old nail holes! Remove all nails and hangers from the walls, and then use spackle to fill in the holes. Allow the spackle to dry completely according to the manufacturer's recommendation before painting.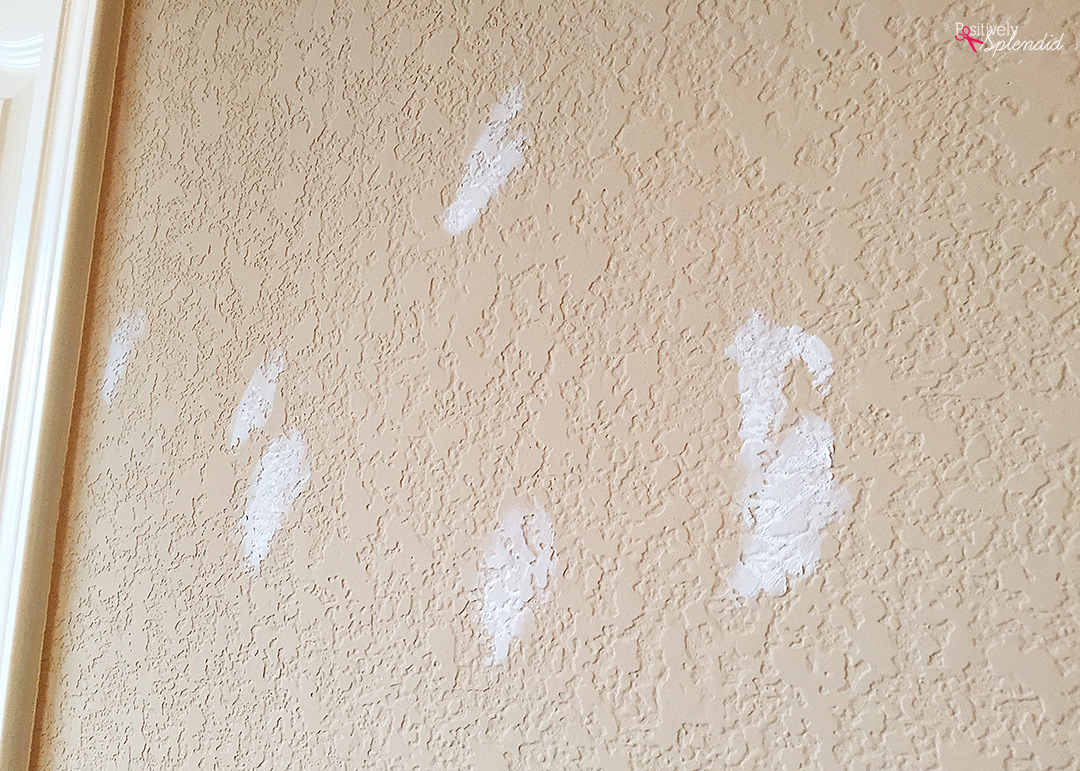 5 – Tape, tape, tape!
As a DIY'er, I absolutely cannot stress enough how much better painting projects turn out when you take the time to tape. This is–without a doubt–the most essential step in this list! It is important to remember that not all painter's tapes are created equal. All FrogTape® brand painter's tapes are treated with patented PaintBlock® Technology, a super-absorbent polymer that reacts with the water in latex paint and instantly gels to form a micro-barrier that seals the edges of the tape, preventing paint bleed and the need for touch-ups. The results are crisp, clean paint lines the first time. When applying FrogTape®, one of the keys I have found for sharp paint lines is to burnish the edges of the tape after applying it to the wall.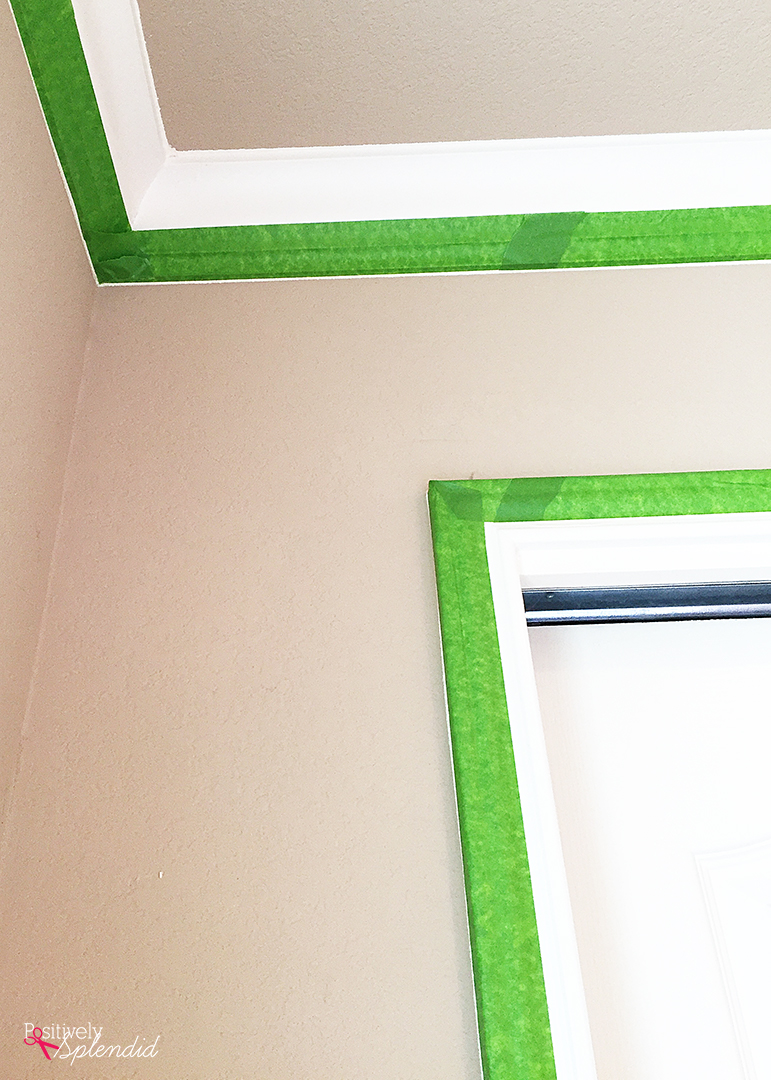 I am always absolutely thrilled with how well the FrogTape prevents paint from seeping underneath, which means that when it comes time to remove the tape…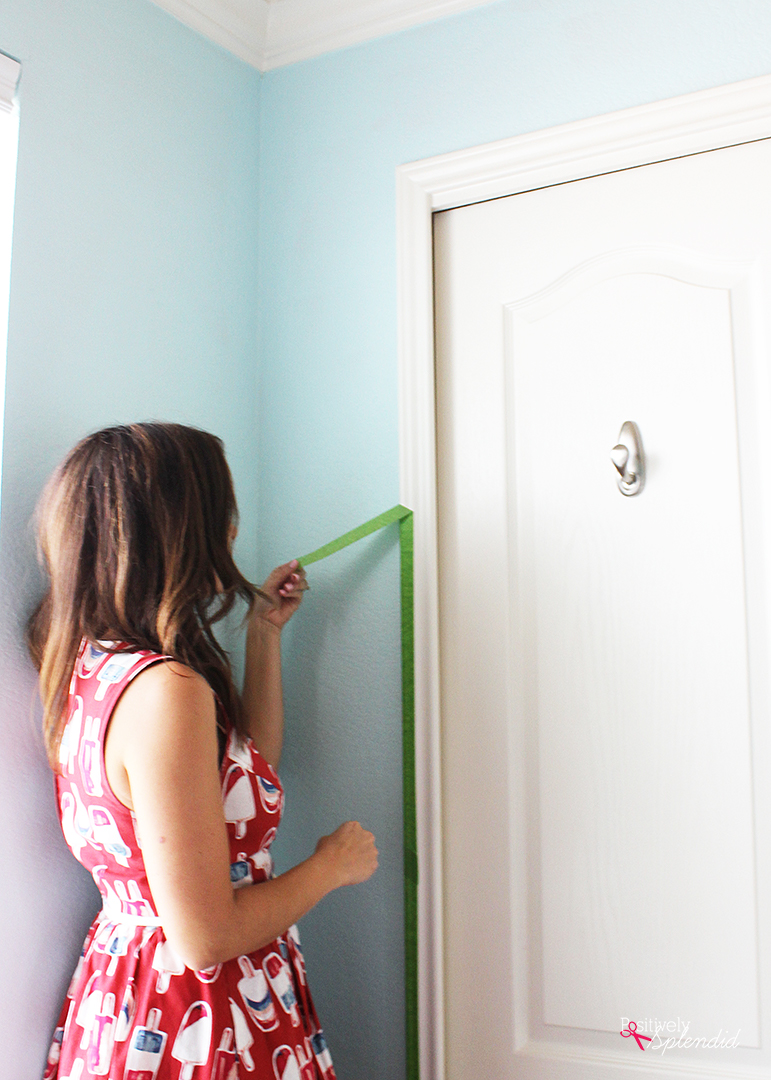 …the end result is a project with crisp lines that requires little to no touch-ups. Yay! (This is true even on heavily textured walls, as you can see I have in my own home.)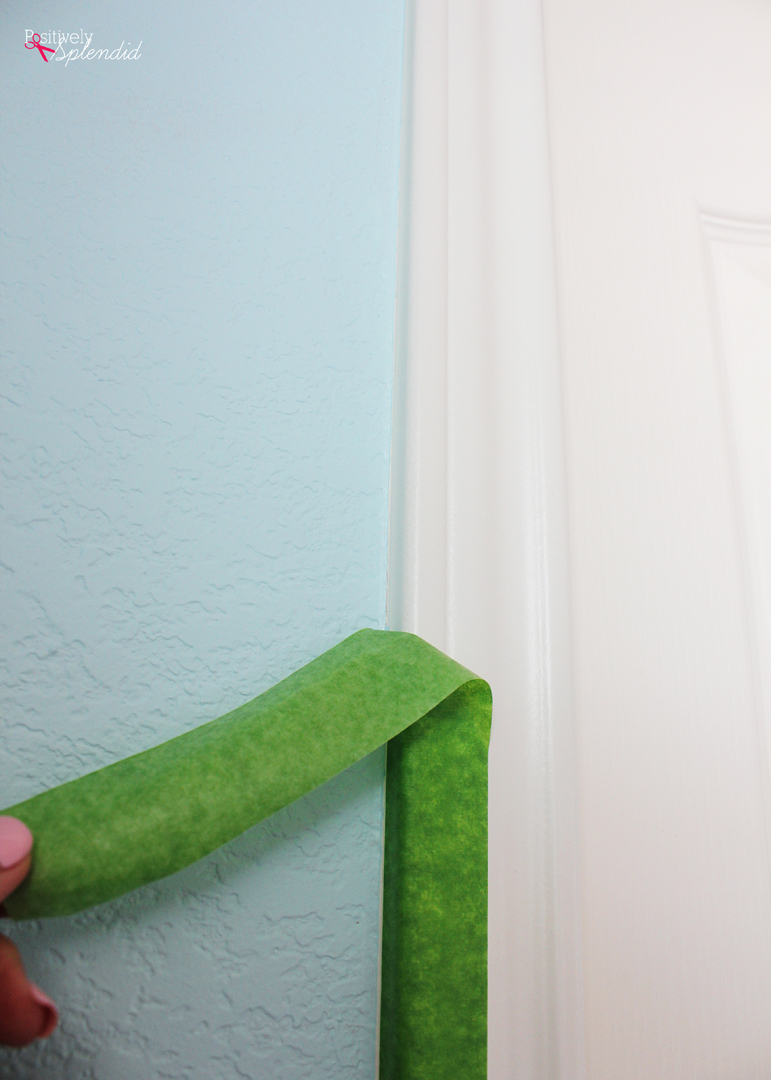 One design trend I am loving right now is incorporating meaningful objects into designs to create a juxtaposition of new and vintage. Antiques, heirlooms, found objects, and more are a part of this cozy trend, and that is just the feel I was going for in redesigning my girls' room. In fact, the FrogTape website has some great information about some of the 2017 FrogTape® Design Trends, and they listed a Timeless Touch trend as one to watch!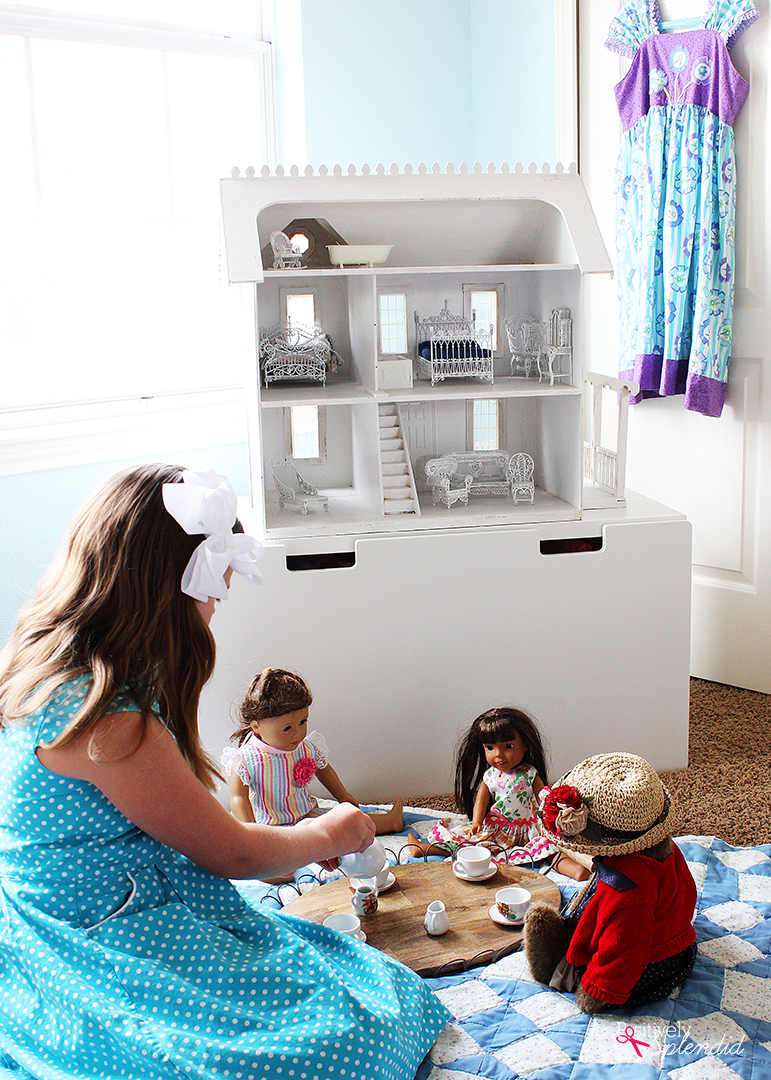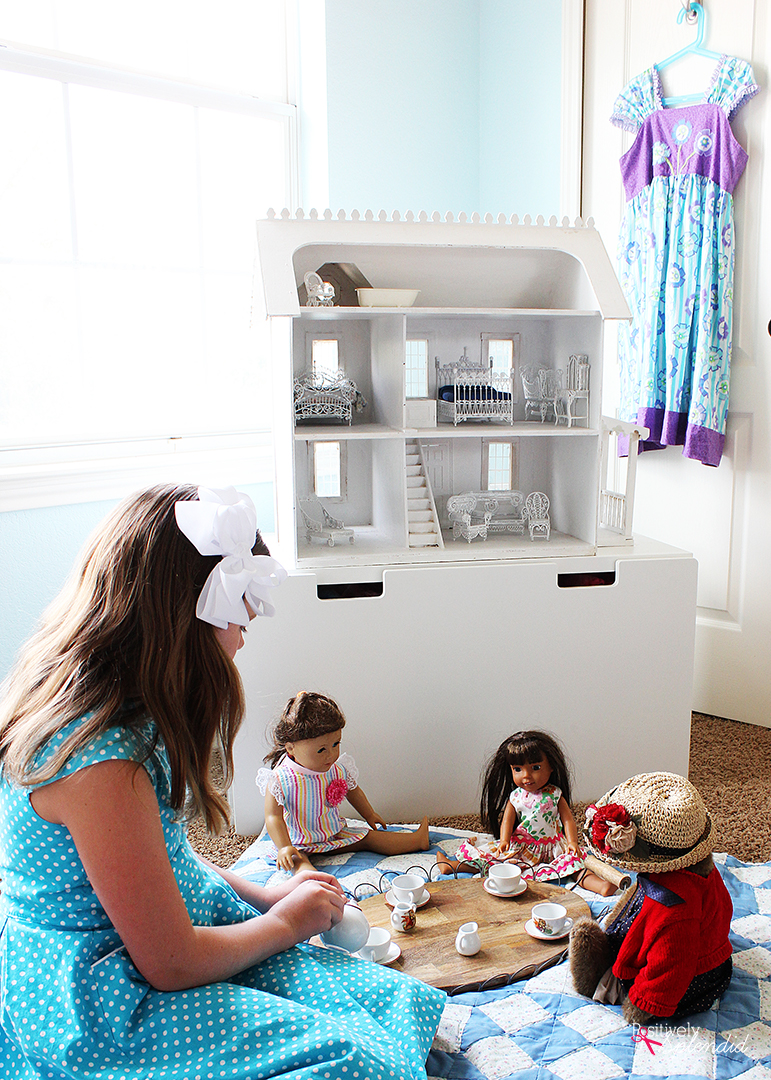 Thanks so much for stopping in today! Be sure to check out FrogTape on Social for great ideas and inspiration!
Having grown up in a home brimming with sewing notions and paintbrushes, Amy has a deep love for all things creative. On any given day, you'll find her knee-deep in her latest creative endeavor, with projects ranging from sewing and crafts to home decor and kid-friendly ideas. Amy believes that everyone, regardless of skill level or experience, possesses the ability to create something beautiful, and Positively Splendid was born of her passion for helping others harness their innate creative potential.