Today's post is brought to you by Michaels Stores // Finding creative gift ideas for children to make for a variety of occasions is something I often hear is at the top of many parents' crafting wish lists. Today I am sharing the cute handmade gift my children made for their daddy this Father's Day, a giant Poem Candy-Gram. Although this was crafted for Father's Day, the same concept would be equally charming for birthdays, anniversaries, graduation gifts, or any other occasion under the sun!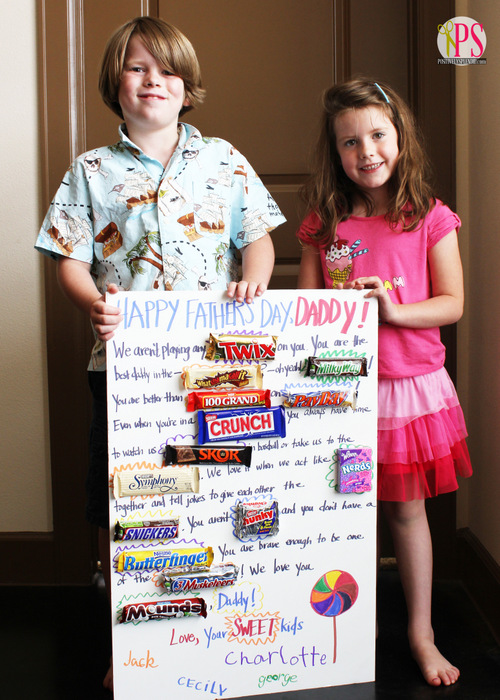 For this project, you will need…
Assorted candy bars/packages of candy
White foam board
Pencil
Poster markers
Adhesive tape runner
The best part of this project comes at the beginning: heading to the store to purchase gobs of yummy candy! Below are the ones that made the cut for our project, but you can pick and choose any type you please.
Twix

Whatchamacallit
Milky Way
100 Grand
Payday
Crunch
Skor
Symphony
Nerds
Snickers
Chunky
Butterfinger
Three Musketeers
Mounds
Some of the other candy options that we didn't use, but that would work well, too:
Mr. Goodbar

Starburst
Big Hunk
Mars
Hot Tamales
Runts
Once the candy is ready to go, it's time to get creative and come up with lots of fun ways to incorporate the names of each one into a fun poem for the special recipient. My children absolutely loved this part of the process, and there were lots of silly, zany suggestions as we worked! I recommend writing a draft of the text down on a sheet of scratch paper so you can edit and make changes before committing things to the actual board itself.
When the poem is complete, use a pencil to write the text onto the foam board, positioning each piece of candy in the appropriate spot. Next, go over the pencil markings with a poster marker and then use the adhesive runner to affix the pieces of candy where they belong.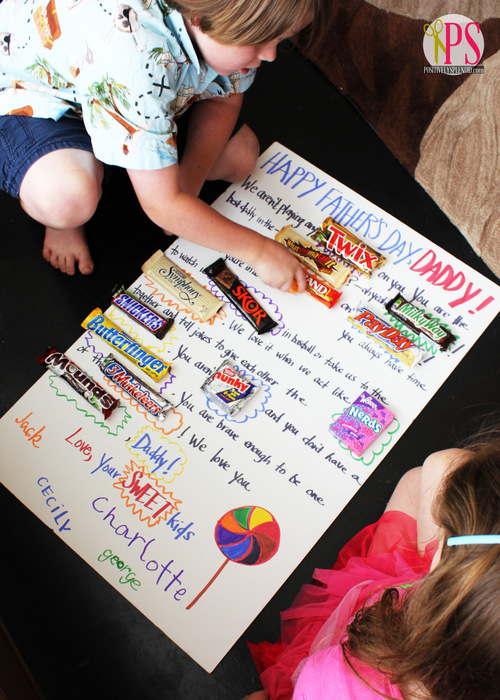 In no time at all, you have a creative and delicious gift to delight someone very special!
Here is the text for our candygram, in case you want to use it for reference:
Happy Father's Day, Daddy!
We aren't playing any TWIX on you. You are the best daddy in the–WHATCHAMACALLIT–oh yeah! MILKY WAY!
You are better than 100 GRAND on PAYDAY.
Even when you're in a CRUNCH, you always have time to watch us SKOR in baseball or take us to the SYMPHONY.
We love it when we act like NERDS together and tell jokes to give each other the SNICKERS. 
You aren't CHUNKY and you don't have a BUTTERFINGER. You are brave enough to be one of the THREE MUSKETEERS!
We love you MOUNDS, Daddy!
Love, Your Sweet Kids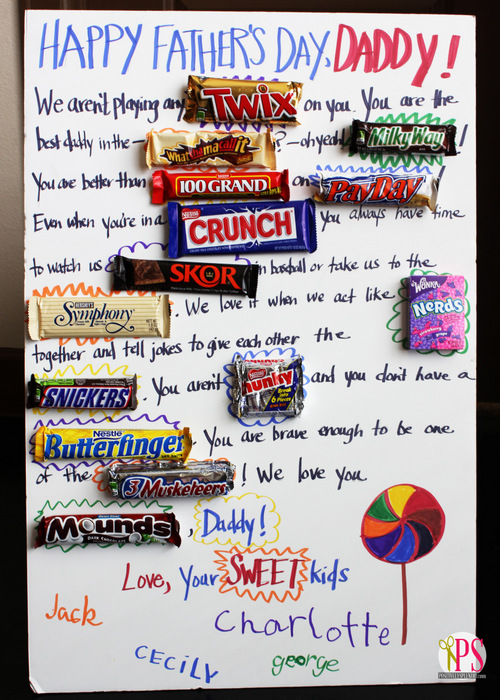 Regardless of how it's done, I hope you are inspired to add a dose of unplugged creativity to your day with your kids this summer! Read more about our family's summer commitment here.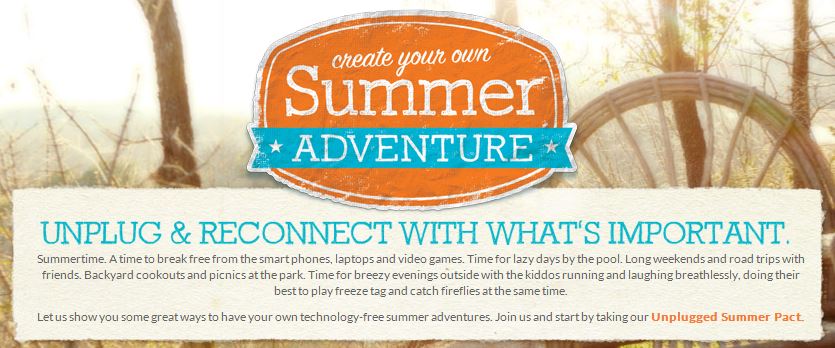 Thanks so much for stopping in.
Having grown up in a home brimming with sewing notions and paintbrushes, Amy has a deep love for all things creative. On any given day, you'll find her knee-deep in her latest creative endeavor, with projects ranging from sewing and crafts to home decor and kid-friendly ideas. Amy believes that everyone, regardless of skill level or experience, possesses the ability to create something beautiful, and Positively Splendid was born of her passion for helping others harness their innate creative potential.