If you're just tuning in…
Chapter 1 (plus a description of the concept behind the series)
Chapter 2
Chapter 3
Chapter 4
***
This series is coming about completely organically, which means the stories and snippets are coming out of chronological order. I wrote about Matt's and my departure for college in Chapter 3, and that is where I am going to pick back up today. 
For two long years, Matt and I endured the difficulties of nurturing a long-distance relationship. He visited me in Missouri. I visited him in Texas. And, oh, the tears that flowed when those visits came to an end. We went through periods, sure, when the strain was just too much and we both had to take a step back for a while, but for the better part of those years, we were together in some sense of the word. Let's get one thing straight: 
The person who said absence makes the heart grow fonder is full of baloney.
I was miserable. He was miserable. Everyone around us was miserable because we were spreading our misery around us. 
Fun, right?
By the end of our sophomore year, enough was enough. I had changed my mind about pursuing a career in broadcasting, and I knew that for that reason alone, my time at Missouri needed to come to an end. Well, that and the fact that I was heartsick for a boy in Texas. 😉 So, that May, I loaded my little Honda Civic to the gills and headed back west to enroll at Texas Tech for the fall. 
Matt and I were both set to be back home with our parents that entire summer before we headed to Tech together, at a time that should have felt downright victorious for both of us. We had made it through our time apart! We had finally arrived at the light at the end of that long, dark tunnel! Friends, I don't know what on earth my problem was. I guess after having been miserable for so long, I had grown so used to having that cloud hanging over our heads that I didn't have any idea what to do with myself once it was gone. I completely, totally flaked out. Panicked. And then, I left. I found a summer job in Denver, and I headed there to live with my sister and her husband for the three months until the fall semester started. Matt was crushed. Confused. Mad. (Can you blame him?) He has told me since then that he had determined himself never to speak to me again, and we didn't have any contact at all for the duration of that summer.
Fast forward to October of that same year. Matt and I had both settled into our lives in Lubbock without seeing or speaking to one another. I cannot even begin to articulate the ache I felt in my heart walking through that campus knowing that Matt was so close, yet so far away. I was supposed to be going through all of this with him. This was supposed to be our time. And yet, I was alone and lonely in a new place and a new town. I knew he was only a phone call away, but my stubborn pride prevented me from calling. This was my doing. I had made the choice to leave. I had to own that.
It was about that time that my heartsickness turned to homesickness, and I was in dire need of a reminder of home and all things familiar. From an early age, my favorite food of all wasn't pizza or hot dogs or chicken nuggets like it was for so many kids. Nope. It was Mama Reita's chicken pot pie. And guess what I had a need for in my soul during that extremely lonely period in my life? Oh yes – chicken pot pie. I called my mom one windy West Texas afternoon and had her dictate to me the ingredients and preparation for this nourishing source of comfort. I still have that bright green Post-It note in my recipe binder, as a matter of fact, with this recipe jotted down in my hand from all those years ago. 
My roommate and I enjoyed that chicken pot pie like it was a veritable delicacy. Somehow, though, even that tried-and-true comfort food couldn't quite make it all better. I missed Matt, and it made my heart ache to know that I very well might never speak to him again.
All I can say is, thank goodness Someone who had other plans was looking down on both of us!
***
Mama Reita's Chicken Pot Pie
You will never believe how something so easy can be so good. My Cecily is a peanut with a very finicky appetite, yet she will eat this recipe with gusto every time it is placed in front of her!
2 cups chopped cooked chicken (I use the meat from a store-bought rotisserie chicken)
2 tablespoons butter
1/2 cup chopped onion
1/2 cup chopped celery
1 can cream of chicken soup
1/2 cup sour cream
1 teaspoon salt
1/2 teaspoon pepper
1 (2-ounce) jar pimientos
1 (4-ounce) jar chopped green chiles
1-1/2 cups frozen mixed veggies
1 can refrigerated crescent rolls
Sauté the onion and celery in butter until translucent. (For added convenience, Mama Reita taught me to do this step in the microwave by placing the butter and veggies in a large bowl for about 3 minutes, stopping to stir every minute or so.) Combine soup and the next 5 ingredients. Add the sauteed veggies and the frozen mixed veggies, stirring well to coat. Stir in chicken. Place mixture in a greased 2-quart oval baking dish or a 7 x 11-inch pan. Unroll crescent rolls, leaving the rectangles intact. Arrange them on top of your chicken mixture, pinching seams to seal. Bake at 375 for about 20 minutes, or until browned and bubbly.
Enjoy!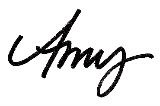 If you enjoyed this post, subscribe to Positively Splendid 
to receive updates, and join us on Facebook and Twitter!





Having grown up in a home brimming with sewing notions and paintbrushes, Amy has a deep love for all things creative. On any given day, you'll find her knee-deep in her latest creative endeavor, with projects ranging from sewing and crafts to home decor and kid-friendly ideas. Amy believes that everyone, regardless of skill level or experience, possesses the ability to create something beautiful, and Positively Splendid was born of her passion for helping others harness their innate creative potential.