In case you're new to
A Love Story + Food,
you might want to take a minute to read what you've missed. And for a full description of the concept behind the series, you can
click here.
I last left off with Matt and me living just a matter of miles apart, but having absolutely no contact. Misery, that period was. Authentic misery! And the irony was, I had brought it all upon myself.
When Matt and I graduated high school, the Internet was only just starting its astronomical growth. By our junior year of college, computer labs were certainly ubiquitous, but e-mail and the like wasn't yet the preferred method of communication for most. One windy afternoon, I found myself sitting in one of the university computer labs, killing time before my next class.
Honestly, it was before I even fully realized what I was doing that I pulled up the school directory and typed in Matt's name.
His information came up immediately. There he was. My heart skipped a beat. Right at my fingertips, I had access to a way to get back in contact with him: his email address. But should I use it? And if I did, would he even respond? After all I had put him through, I wouldn't blame him for never caring to speak to me again.
The clock was ticking. I was on the brink of being late to my next class. In a rush, I cobbled together a little note and hit "send" before I lost my nerve.
Matt,I know it's been forever, and I know you might not want to hear from me, but I am sitting here just across from the engineering key
(the place on campus all of the engineering classes were held – Matt's major)
, and I can't help but wonder how you're doing. I miss you, and I'd love to see you. Would that be okay?
Love,
Amy
I walked out of that computer lab a nervous wreck. What if he didn't respond? What if he responded, and told me he didn't want to see me? Or, worse yet, that he had found someone new? I could scarcely bear the thought. I sat through my next class, my head spinning. The moment the class was finished, I headed back to the computer lab. My inbox contained one new message. One short, sweet message.
Amy,Here is my number. Call me if you want.
Matt
Well, it was anything but the gushing declaration of love I had dared to hope for, but at least it was something. I jotted down his number, and once I made it home from campus a little while later, I decided to make that call. My hands were trembling. One ring. Two rings. Three, and then four. And then…
"Hello?"
I knew that voice like my own. Matt.
I don't remember anything at all about that conversation, honestly. I don't remember if it was tense, or if Matt asked me why I had run away like I had. All I remember is that by the end of it all, Matt asked me to come see him.
So here is where food enters this story. I had baked a batch of chocolate chip cookies a day or two before. Study food. 😉 As I was grabbing my keys from the kitchen counter, I saw that bag of cookies. It seems absurd to me now that I honestly felt a peace offering was warranted for that first meeting, but that was my train of thought. And, I thought, it wouldn't hurt that the tried-and-true way to Matt's heart had always been through his stomach. I grabbed the cookies, and drove as fast as I possibly could to get across town to his place.
I parked my little silver Civic in front of his bachelor pad of a house, and I took a deep breath as I got out and made my way to the front door.
Friends, when Matt's roommate opened that door and revealed a roomful of college-aged boys – Matt's closest friends – sitting in the living room, you should have seen the daggers that came toward me from each and every pair of those eyes. They all knew me. And they all knew what I had done to their friend. I couldn't blame them for hating me.
"Matt's out back," his roommate said brusquely.
"I brought cookies?" I said hopefully. Forget reserving those puppies for Matt. I needed something to break the ice with these people! Five sets of eager 20-year-old hands grabbed that bag, and I could sense their anger with me had been defused at least a little as they tore through that bag of cookies. Whew.
Crisis averted, I made my way through the house and walked out the back door.
There he was.
Tears, the build-up of the pain of being away from him and the joy of seeing him again, streamed down my face.
It was Matt. My Matt. 
"You look terrific," I said.
"You do, too," he said in return.
We sat down on the back porch steps together in silence for a number of minutes, both of our minds racing with the profoundness of the moment. And then Matt took me completely by surprise by doing something unforgettable.
This recipe for chocolate chip cookies is fail-proof because of the use of shortening instead of butter. These are best as a soft, chewy cookie, so be very careful not to overbake them!
Peace-Offering Chocolate Chip Cookies
1 1/4 cups firmly packed light brown sugar
2 tablespoons milk
1 tablespoon vanilla extract
1 large egg
1 3/4 cups flour
1 teaspoon salt
3/4 teaspoon baking soda
1 (6 oz.) package semi-sweet chocolate chips (1 cup)
1 cup coarsely chopped pecans (optional)
Heat oven to 375ºF.
Combine shortening, brown sugar, milk and vanilla in large bowl. Beat at medium speed of electric mixer until well blended. Beat in egg. Combine flour, salt and baking soda. Mix into shortening mixture until just blended. Stir in chocolate chips and nuts.
Drop by rounded measuring tablespoonfuls 3 inches apart onto ungreased baking sheet.
Bake 8 to 10 minutes for chewy cookies (11 to 13 minutes if your prefer crisp cookies). Cool 2 minutes on baking sheet on a cooling rack. Remove cookies to rack to cool completely.
Enjoy!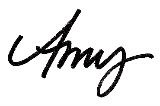 Having grown up in a home brimming with sewing notions and paintbrushes, Amy has a deep love for all things creative. On any given day, you'll find her knee-deep in her latest creative endeavor, with projects ranging from sewing and crafts to home decor and kid-friendly ideas. Amy believes that everyone, regardless of skill level or experience, possesses the ability to create something beautiful, and Positively Splendid was born of her passion for helping others harness their innate creative potential.