I so enjoy the comments y'all leave on my projects and posts. I read each and every one of them, and I try hard to respond to them all. Things recently have been far more hectic than usual, so if I have neglected to thank you for a comment you have left in the last week or so, please accept my profuse apology! Know that I appreciate each and every one of your kind words. One of these days I will get caught up and stay that way. I promise!
Today's post is in response to a comment left by
Trudie
on my citronella candle post. She asks…
"I was curious if you (or any readers) have had a chance to test the effectiveness of these candles yet? Any guess as to the radius protected? I have no doubt they work better than the store bought ones, I'm just also trying to consider what additional bug prevention methods I might need at my outdoor party or how many candles. Thanks!"
The citronella candles work very well, but their protection can only go as far as the smoke released from the burning candle. I would say a 4-foot radius is probably the upper limit for a medium to large candle. It will also vary on the amount of citronella oil you are able to put into the wax. Something else to consider is that a larger wick will produce more protecting smoke.
My sister is my go-to source for natural ideas and recipes, and a couple of months ago, she sent me a bottle of bug repellent spray that is highly effective. We have all been so impressed with how well it works! For some reason, I am apparently far more delicious than the average person to mosquitoes, yet in using this spray, I have received only a handful of bites this season. This is unheard of for me! Using the spray both on our bodies and sprayed in the air around us while also burning the citronella candles delivers a one-two punch to the nasty mosquitoes that invariably surface each evening, and it feels good to know the methods I'm using to protect my family are eco-friendly and all-natural.
Mosquito repellent spray
Recipe courtesy of my talented sister 🙂
In a spray bottle, mix and shake well to blend:
2 cups witch hazel
15 drops citronella essential oil
15 drops lemongrass essential oil
5 drops lavender essential oil*
5 drops peppermint essential oil*
*If you don't have lavender and peppermint essential oil on hand, you can substitute 5 more drops each of citronella and lemongrass.


NOTE: Peppermint oil can be toxic to young children, so when using this product with children, substitute 5 drops of any combination of the other oils in place of the peppermint.
Do not spray directly on faces. Instead, spray in your hands and then rub onto your face, avoiding your eyes and mouth.
The best protection against mosquito-borne illness is avoidance. If you can, remain indoors during their peak hours (dawn and dusk).
This spray is not waterproof/sweat-proof, so you will need to apply again hourly to ensure continued protection. Also, it will not protect against ticks, so if you are planning an outing where tick exposure is likely, I would recommend a store-bought product that contains DEET.
Have a terrific, bite-free day!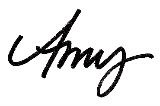 If you enjoyed this post, subscribe to Positively Splendid
to receive updates, and join us on Facebook and Twitter!





Having grown up in a home brimming with sewing notions and paintbrushes, Amy has a deep love for all things creative. On any given day, you'll find her knee-deep in her latest creative endeavor, with projects ranging from sewing and crafts to home decor and kid-friendly ideas. Amy believes that everyone, regardless of skill level or experience, possesses the ability to create something beautiful, and Positively Splendid was born of her passion for helping others harness their innate creative potential.