When thinking of homemade marinara sauce, I'm sure the image that comes to mind for many of y'all is what it used to be for me: slaving over a hot stove for hours – stirring…and stirring…and stirring some more – to achieve results that probably don't taste as good as what you can buy in a jar.
That couldn't be any further from the truth! Making marinara sauce at home couldn't possibly be easier, and I can say without any equivocation that if this sauce and a jar of your current favorite were pitted against one another, the contest would be over before it began.
The beauty of this sauce is its simplicity: no fussy ingredients, no fancy-schmancy cooking methods. Just fresh veggies and herbs coupled with sweet-tart tomatoes and a minimal investment of time!
1 small onion, chopped
2 carrots, peeled and chopped
2 stalks celery, chopped
1/4 cup olive oil
1/2 teaspoon salt
1/4 teaspoon pepper
2 cloves garlic, chopped
2 tablespoons fresh basil, chopped (or 1 teaspoon dried)
1 tablespoon fresh oregano, chopped (or 1/2 teaspoon dried)
2 tablespoons tomato paste
1/3 to 1/2 cup dry red wine
1 (35-oz.) can whole tomatoes
Salt and freshly ground pepper, to taste
Much of the flavor of this sauce is imparted from the adequate caramelizing of the onions. Don't skimp on this step! Make sure they are nice and golden before proceeding.
The imported tomato paste you can buy in a tube is a bit more of an up front investment, but it saves money in the long run since you can use only what you need and conveniently store the rest for later use. And it has a much richer taste than the canned varieties! I buy this paste made by Amore at Kroger.
This sauce can easily be doubled for freezing. Divide among freezer-safe zip-top bags and freeze for up to 6 months. A quick and easy weeknight meal solution!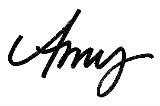 If you enjoyed this post, subscribe to Positively Splendid 
to receive updates, and join us on Facebook and Twitter!




If You Liked This, You Might Also Be Interested In: