Today's post is brought to you by Method // Ten years ago, our family was joined by a tiny, wriggly bundle of beagle cuteness, and it didn't take long for that little creature to capture our hearts and establish herself as a bona fide member of the family. Long before my world became about diapers and nighttime feedings, baseball games and birthday parties, it was all about Maggie, whom we affectionately refer to as our bargain beagle.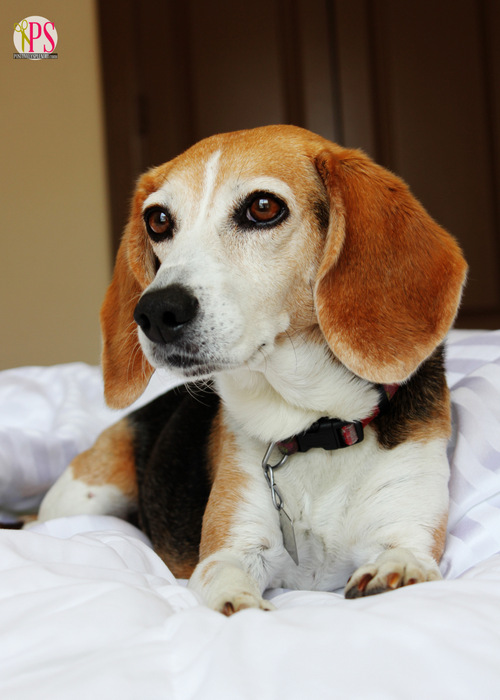 After researching which type of dog to get after we married, Matt and I settled on a beagle. Matt pored over ads in the newspaper until he found just the right listing, and he set out to buy me a puppy to surprise me after I returned from a 5-week study abroad in Mexico. Instead of the $400 price tag for many of the other registered beagle listings, Maggie's owners were offering the puppies from their litter at a bargain rate, since they didn't come with papers. She was the smallest from the litter, scarcely old enough to leave the fold, but $99 later, Matt cradled her in his lap as he drove her the short way back to our tiny 800-square-foot house. Maggie was officially home.
Pedigreed or not, Maggie is a blessing to each member of our family. This is the dog who snuggled me through the worst days after losing our first pregnancy to miscarriage. The creature who sat watch under our firstborn's crib as he slept. The one who has accompanied us on not just one, not two, but three interstate moves. The one who has been dressed up, tugged on, hugged and loved so much that her once vivid tri-color coat is giving way to a sheen of grey.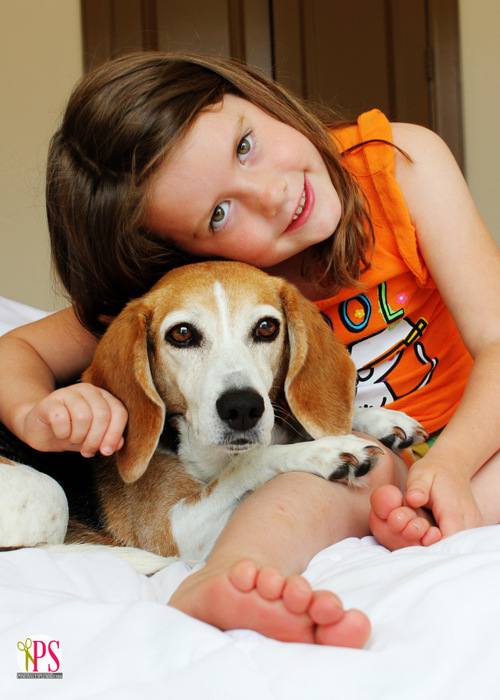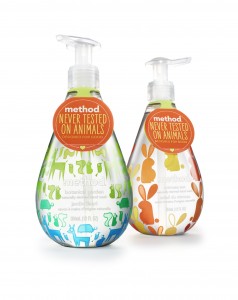 When I was approached by Method recently to share about their new products and Maggie's story, as someone who adores my dog, I jumped at the chance. You see, at Method, they believe that guinea pigs should never be used as guinea pigs. That's why they never test any of their products or ingredients on animals, never use animal by-products, and make products that are safe for cleaning up after your pets.
Their newest designed for good hand wash duo tells this story, and it is their hope that it will raise awareness for the fair treatment of animals. As always, the naturally derived, biodegradable formulas are 100% vegan + cruelty-free. The soaps are stylish, they smell lovely, and they work great! The mimosa sun is my personal favorite.
To further support the cause, Method and Soap[dot]com are teaming up to donate 15% of Method product sales on Soap[dot]com in June to the ASPCA®, whose mission is to provide effective means for the prevention of cruelty to animals throughout the United States.
Buying your Method products at Soap[dot]com? Use the code PAWPRINT at checkout to receive 20% off your purchase. This offer is only available to first time Soap[dot]com customers.
So, now that I've bragged about my Bargain Beagle, it's YOUR turn to brag about your cute pets!
Method is currently hosting a cutest pets contest, and it is so easy to enter!
Step 1: Take a photo of your adorable pet.
Step 2: Choose how you want to enter the contest: Facebook or Instagram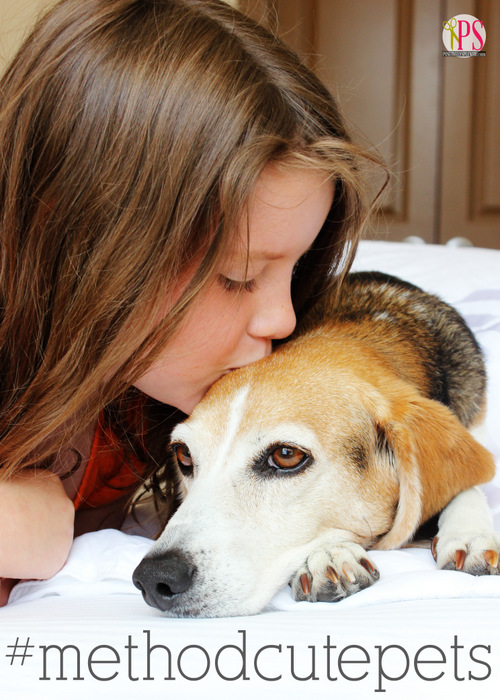 The contest will begin on June 11 and end June 30. Method will select one winner each week to receive the two "designed for good" soaps and a $50 gift card to Soap[dot]com. NOTE: Only residents of the US and Canada (excluding Quebec) are eligible to win.
Having grown up in a home brimming with sewing notions and paintbrushes, Amy has a deep love for all things creative. On any given day, you'll find her knee-deep in her latest creative endeavor, with projects ranging from sewing and crafts to home decor and kid-friendly ideas. Amy believes that everyone, regardless of skill level or experience, possesses the ability to create something beautiful, and Positively Splendid was born of her passion for helping others harness their innate creative potential.