Are you familiar with marine vinyl? If not, allow me to introduce you to my favorite sewing secret! Marine vinyl is a great way to add a professional touch to any applique project, as it adds a layer of terrific dimension to pillows, wearable accessories and more. Let me show you how I used marine vinyl to create fun monogrammed throw pillows for my master bedroom, created with the help of my electronic die-cutting machine!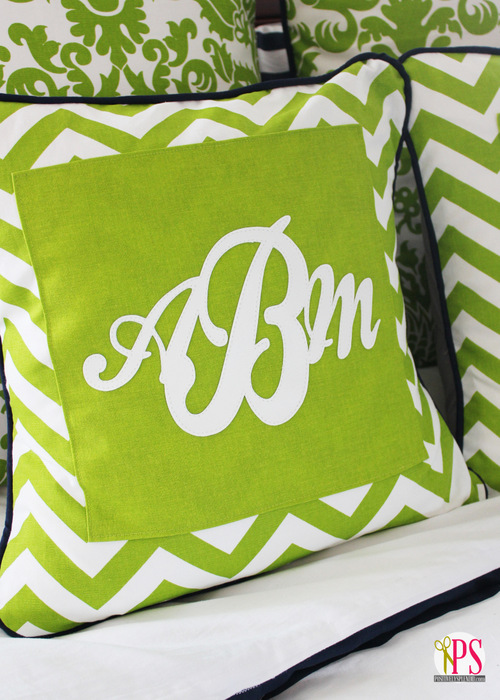 If you aren't familiar with it, marine vinyl is the material used to upholster things like boat seats, as it is thick and extremely durable. It is constructed of a vinyl top layer that mimics the look of leather and a bottom layer of knitted polyester. My local Jo-Ann store carries a gorgeous assortment of marine vinyl colors!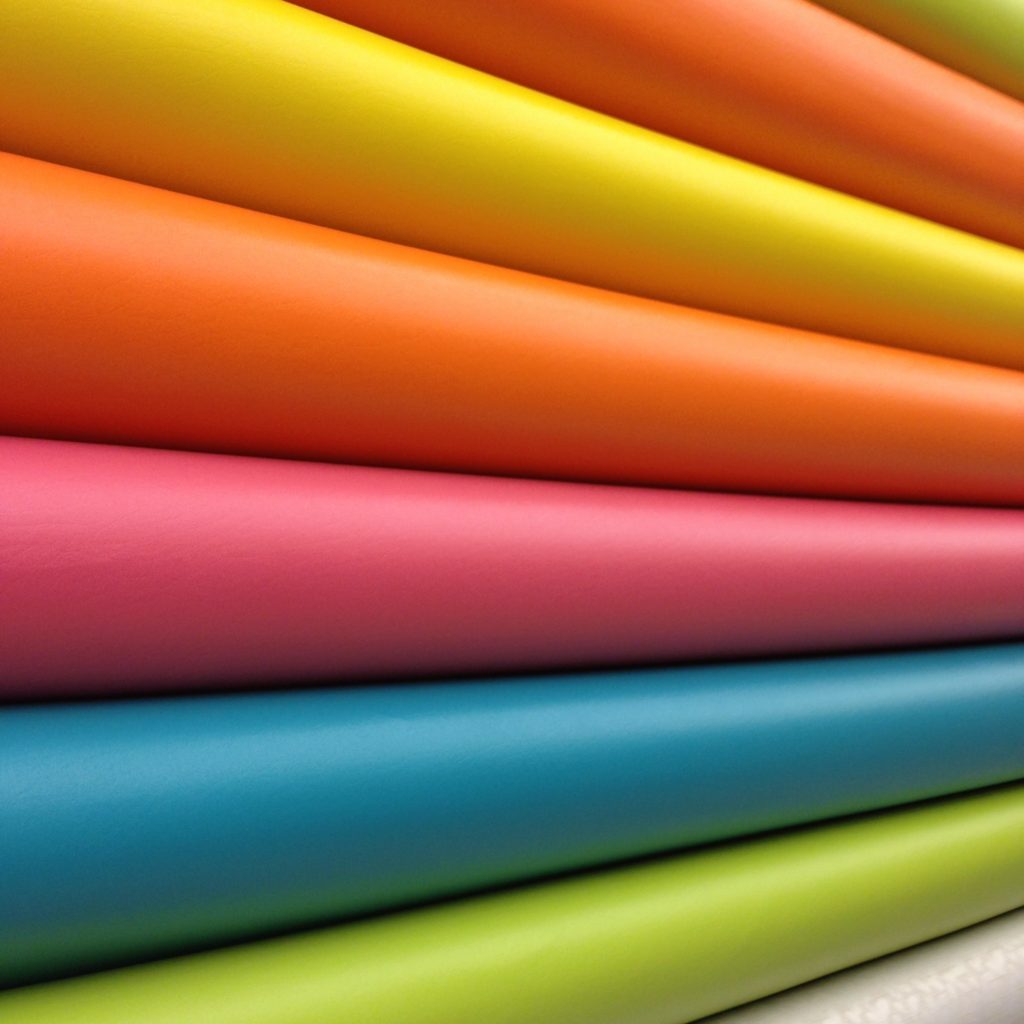 Over the course of the last few years, I have fallen in love with marine vinyl as the perfect medium to create cool appliques for throw pillows. I started off with this patriotic pillow set…
…and then this numbered outdoor pillow set.
Last year, I also made a set of outdoor pillows with marine vinyl monograms.
And most recently, I made a set of custom-monogrammed throw pillows for my master bedroom!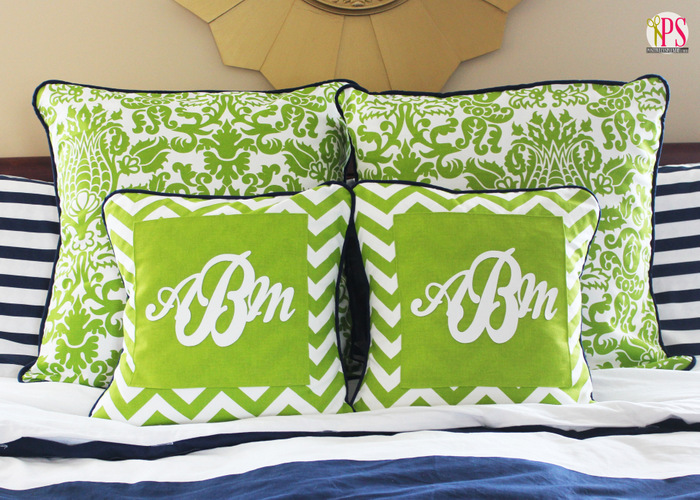 These pillows feature a simple envelope back, which made them a breeze to construct. Not familiar with how to stitch an envelope-back pillow cover? I've got you covered! Check out my Envelope-Back Pillow Cover Creativity U Session for all the details.
For this pillow set, I made two chartreuse damask Euro-pillow shams (the larger pillows pictured above), and two 18-inch chevron throw pillow covers. I personalized the smaller pillows with a center panel featuring an ornate marine vinyl monogram. In the past when I have made pillows with marine vinyl applique accents, I have always traced and cut the designs out by hand. This time, though, I decided to see if my CAMEO machine was capable of cutting the material instead. To my delight, I discovered the CAMEO handled the marine vinyl like a champ, cutting smooth, even lines even on very detailed designs like this one. Yay!
To cut the machine vinyl with my CAMEO, I adjusted my machine's settings to a custom media setting with a speed of 3 and a thickness of 33. I adjusted the blade to its maximum depth (10). I affixed a piece of the marine vinyl to my cutting mat and then ran it through the machine as usual (no double cut required).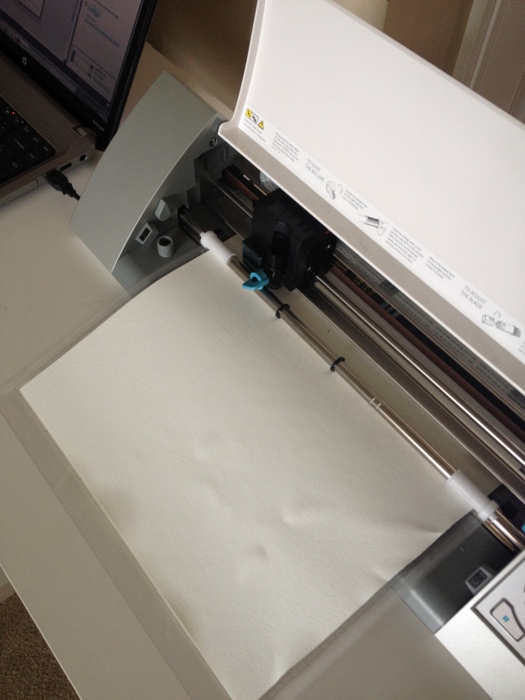 In no time at all, I had a perfectly detailed marine vinyl monogram design!
Photo via Positively Splendid on Instagram. Follow along!
Once the designs were cut, I simple stitched them onto the center panel of my pillow.
A few tips for sewing on marine vinyl:
Believe it or not, you can pin the vinyl designs to your fabric with standard quilting pins without damaging the vinyl. If you are concerned with damaging the vinyl with too many pins, you can alternatively use Wash-Away Wonder Tape to affix the designs to your fabric.

If possible, use a Teflon foot. This will allow the presser foot to glide easily over the vinyl as you stitch.

If you don't have access to a Teflon foot, you have a couple of options: either place a piece of thin tissue paper over the design and stitch through the paper (as I did here), or place a piece of matte Scotch tape on the bottom of your presser foot before stitching.
Always use a needle intended for sewing on leather.
Use heavy-duty thread.
If you are a marine vinyl beginner, start with a simple design, and then move on to more detailed designs.
I absolutely love the dimension using the marine vinyl appliques imparts to projects like these!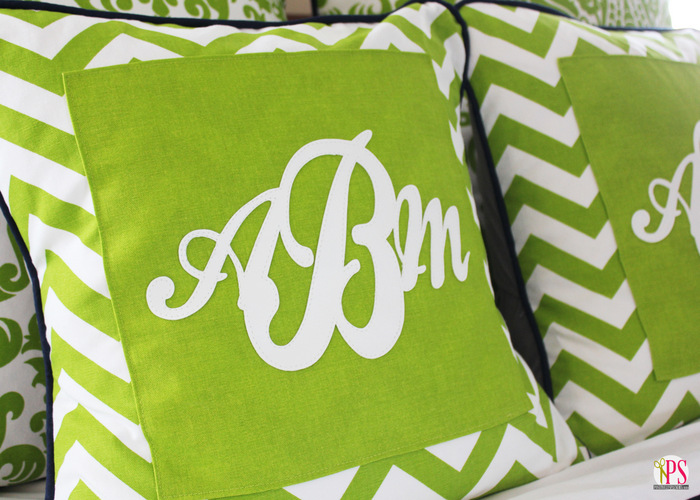 The stitching on the vinyl makes me think of an old high school letter jacket.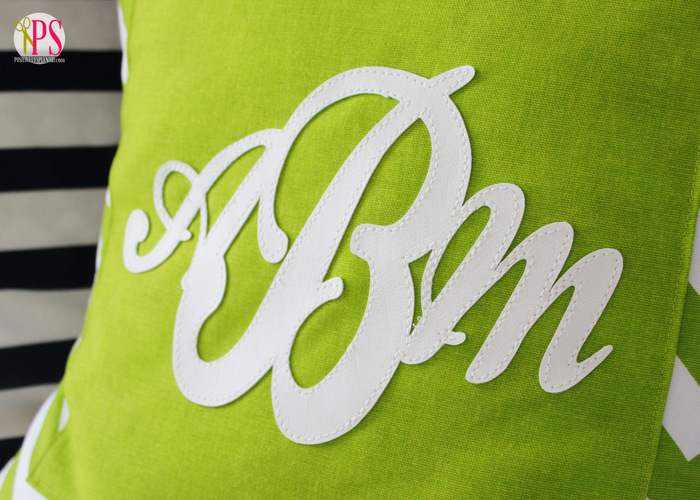 I hope you are empowered to try your hand at sewing with marine vinyl! As always, please feel free to approach me with any questions you might have as you create.
Happy stitching!
Having grown up in a home brimming with sewing notions and paintbrushes, Amy has a deep love for all things creative. On any given day, you'll find her knee-deep in her latest creative endeavor, with projects ranging from sewing and crafts to home decor and kid-friendly ideas. Amy believes that everyone, regardless of skill level or experience, possesses the ability to create something beautiful, and Positively Splendid was born of her passion for helping others harness their innate creative potential.