Looking for something unique for your little ones to make for Fathers' Day, and wanting it to be something that can also be put to good use? These Necktie Key Rings will be the perfect way for Dad to carry around a little piece of artwork made by little hands with him everywhere he goes! 
My inspiration for this project concept came from these
Whimsical Key Chains
 shared by Jess of
Craftiness is Not Optional
during the Scrap Your Stash series going on right now over at Living with Punks. These little guys are super simple to put together: children use fabric markers to embellish the provided tie templates, and then Mom (or older kiddos learning to use a sewing machine) can assemble them in no time flat!
Interested in seeing how these come together? Let's get started!
For this project, you will need…
Freezer paper
Light-colored fabric scraps (I used white twill)
Fabric markers
Double-sided stiff fusible interfacing (I used Dritz InnerFuse)
Ribbon scraps
Split rings, found in the jewelry findings section of most craft stores
Coordinating thread
Basic sewing supplies: machine, shears, iron, etc.
step
1
/ Cut a piece of freezer paper that is 8.5×11″. Cut a piece of your fabric that is the same size. Use an iron to adhere the freezer paper to your fabric, making sure the edges of each piece are carefully aligned. Now, use your computer printer to print the necktie template onto the
fabric side
of this piece.
(Adhering the freezer paper to your fabric allows you to run it through your printer. Cool, right?)
Now, let your little one color the tie templates using fabric markers.
(Helpful hint: I recommend using light colors for this, as it will make seeing the border around your ties as you trim each one much easier!)
Heat set the marker ink according to the marker package instructions.
step
2
/ Trim around each of your colored ties, leaving a small border around each one. Trim a piece of interfacing that is large enough to accommodate all of your tie pieces. Line up your trimmed tie pieces on top of your interfacing, with the right side of each tie piece facing up. Use an iron to adhere the tie pieces to the interfacing according to the interfacing package instructions. Cut an additional piece of fabric that is large enough to completely cover your interfacing piece. Flip your adhered tie/interfacing piece over, and iron this piece of fabric to this side. At this point your will have created a little "sandwich": tie fabric pieces, interfacing, fabric.
step
3
/ Cut out each tie along the dotted lines of the template. Cut a piece of ribbon that is 1.5″ long. Carefully pull back the fabric on the top center front of your tie piece, and tuck one end the ribbon piece down into this crevice, so it is sandwiched between the top layer of your tie and the middle interfacing layer. Flip your tie over and pull the top center back down in the same manner. Slip a split ring onto your ribbon piece before tucking the loose end of your ribbon into this space to create a loop.
step
4
/ Head over to your sewing machine, and stitch around the top section of your tie in a hexagonal shape, as shown, securing your ribbon as you stitch. Stitch around the edges of the bottom section of your tie, as well. If desired, flip your tie over and write a sentiment and the date on the back.
You are finished!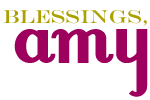 Check out these terrific places where I'll be sharing this project…
Skip to My Lou
Home Stories A to Z
Today's Creative Blog
Tip Junkie
Blue Cricket Design
Somewhat Simple
Tatertots & Jello
I {heart} Naptime