Next week marks the beginning of spring break for us, and any mom knows the key to successful (and sane!) break for all is to come up with activities that will keep kids happily entertained. Today I thought I'd share an idea I came up with last summer that would be perfect for an afternoon of springtime fun: a neighborhood scavenger hunt! Children love to explore the world around them, and this activity is one that will delight kiddos of all ages.
Before you embark on your expedition into the wide world just outside our front door, do the prep work for your adventure by creating a scavenger hunt journal using the free printable (see the download box at the bottom of the post) and the instructions outlined below. Then, compile a list of questions based around landmarks and points of interest in your neighborhood. I recommend including 10-15 questions, depending upon the age/attention span of your child(ren). To kickstart your creative juices, you can refer to my sample list of questions:
1. I am tall with green leaves and roots that grow deep into the ground. (A tree)
2. I am big and red and take you where you want to go. (Our car)
3. I have red blossoms in the spring and summer that are pretty and smell good, too! (A rose bush)
4. I am soft and green, and cows and horses like to eat me. (Grass)
5. I am tall, and I tell you the name of the street you're on. (A street sign)
6. Firefighters hook their hoses to me to find water when there is a fire. (A fire hydrant)
7. Letters are put into me every day by the mail carrier. (A mailbox)
8. I am red with eight sides, and I tell you to stop when you are driving in your car. (A stop sign)
9. I am a great place to take a rest after a nice, long walk. (A bench)
Creating Your Journal
Print the free journal printable onto heavy cardstock. Print one single-sided sheet, and double-sided sheets for the subsequent pages until you have enough for each one of your scavenger hunt questions. Using a paper trimmer, trim each page in half along the center dashed lines. 
To create your book, place the left (journaling) portion of the single-sided page you printed earlier face up, with the wording facing you. Now, add your subsequent pages to the pile, taking care to ensure you alternate the journaling and photo pages. End with the right (photo) portion of the single-sided page, making sure the blank side faces the outside of your book. Use a
book-binding tool,
such as a Bind-it-All, to bind the pages of your book together. Alternatively, should you not have access to a book-binding tool, have your book bound at a copy center, or (simplest of all!) use a
hole punch
to punch three holes along the left side and bind the pages using
jump rings. 
Once your book is bound, embellish the front cover of your journal using
letter stickers.
 Now, fill out the blanks for each question on the journaling pages of your book with your scavenger hunt questions. You are ready to head out and have some fun!
With your camera in hand, give your child(ren) the journal and head outdoors together! Let them get to work finding the places and things around your neighborhood that answer each of your questions, snapping photos of your child in front of each landmark as you go. 
When you have answered each question from your journal, head back inside to print copies of your photos (or send them off to be professionally printed, if you are patient enough!). Then, have your children sit down and complete their scavenger hunt scrapbook by affixing photos with
glue or other adhesive
to the pages and filling out the answer to each question on its respective journaling page. This is a terrific exercise in memory, recognition, and critical thinking!
What I love best of all about this activity is that this is a marvelous way to help children stay connected to the world around them, and it encourages them to thoroughly know the details of their neighborhood. This will instill them with pride of their surroundings and prompt them to be good, conscientious citizens!
To download the printable for this activity, simply click on the arrow with the line below it in the bottom right of the box below. (Note: If you are reading via email or in a reader, you'll have to click over to the blog for the download.)
Did you enjoy this idea? Pin it easily by clicking on the link below!
Pin It
Ready for more outdoor fun that also provides a great opportunity to connect with nature? Check out my ideas for 

creating bird seed sandwiches

 and simply 

making your own bubble wands and solution. 
Or, if the weather during your spring break isn't great for outdoor activities, check out my

bubble wrap crocodiles

or my

edible bingo game with free printable game boards.
Thanks so much for stopping in!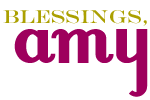 Having grown up in a home brimming with sewing notions and paintbrushes, Amy has a deep love for all things creative. On any given day, you'll find her knee-deep in her latest creative endeavor, with projects ranging from sewing and crafts to home decor and kid-friendly ideas. Amy believes that everyone, regardless of skill level or experience, possesses the ability to create something beautiful, and Positively Splendid was born of her passion for helping others harness their innate creative potential.