I hope the weather is as beautiful where you are as it is set to be here
so you can get out and enjoy some wonderful sunshine!
Over the course of the last couple of months, we as a family have been striving to make little changes here and there to be more responsible stewards of the gift of natural beauty around us. We are being better about turning off lights when we leave rooms. We are buying locally produced food when possible. And so on and so forth. Little things can add up to make a bit of difference!
We used to use nothing but paper napkins. I suppose I always thought cloth was only for "fancy" occasions, so all of my cloth napkins were relegated to a drawer in my hutch, only making an appearance a couple of times a year, at the very most. I scoffed at first when Matt mentioned pulling them out to use on a nightly basis, but then it dawned on me that it was honestly silly not to. With a family of five, it is so simple to throw the napkins in with one of the other (many!) loads of laundry I have to do on a regular basis. Jack has so much fun choosing the napkins we use each night as he sets the table, and I have been so pleased with what a festive feel that one little change has imparted to our nightly meals as a family. It really makes it feel special! And, we are lessening night by night the amount of waste we add to our local landfill, which is terrific, too!
I am sure many of you have scrap piles of fabric that are slowly taking over your crafting space just like I do (my two ginormous plastic bins I use to store my scraps are currently overflowing), so I made it a goal this week to sort through my scraps to find some coordinating fabrics to make some new napkins. Projects like these are such a great way to purge your stash in a fun and functional way, and I absolutely love any endeavor that can be completed, from start to finish, in just a couple of hours. These work up so quickly, and because they utilize only basic sewing techniques, they would be a great project for sewing novices and experts alike. This would be a great way to get children behind the sewing machine!
The napkins I created I call "Santa Fe Chic" because the vibrant color scheme reminds me of the sunsets in my home state of New Mexico. They are comprised of just a few basic pieces, and sewn together as described, they are essentially a quilt square completed without any batting between the layers.
For a downloadable PDF of the complete
Enjoy, and please let me know if you have any questions!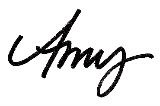 A disclaimer: I am certainly not a quilter, so if you are, I hope you don't cringe at my technique here!
Another disclaimer: Please don't judge me for the state of my ironing board cover. It is the unfortunate victim of one too many careless Wonder Under mishaps! 😉
Having grown up in a home brimming with sewing notions and paintbrushes, Amy has a deep love for all things creative. On any given day, you'll find her knee-deep in her latest creative endeavor, with projects ranging from sewing and crafts to home decor and kid-friendly ideas. Amy believes that everyone, regardless of skill level or experience, possesses the ability to create something beautiful, and Positively Splendid was born of her passion for helping others harness their innate creative potential.