It seems that I'm always wishing for a way to rewind things to remember all of the fond memories from this time of year, so that I can tuck away special moments to recall when life isn't quite so harried. When a box brimming with goodies from Consumer Crafts arrived on my doorstep a couple of weeks ago, I immediately knew precisely what I would make with its contents:

a memory box to serve as a time capsule of sorts where I can place mementos throughout the next few months of the experiences I never want to forget.

 Trips to the pumpkin patch. Letters to Santa. Holiday cards from faraway friends and family. The everyday, ordinary things I am thankful for that I want to put into words. 
I had so much fun taking a simple paper mache box and turning it into something truly special with the supplies I received from Consumer Crafts and other items I had on hand. Let me show you how I did it!
For this project, I ordered these items from ConsumerCrafts.com:
Paper mache box
Bakers' twine
Washi tape
Flower embellishment
…and I used these items from my crafting stash:
Acrylic paint and foam brush
Paper scraps
Ribbon scraps
Letter stickers
Scissors
Hot glue
Paper mache is a crafter's version of carte blanche. Let's gussy her up a bit, shall we? 🙂
To begin, I painted a stripe on my box a light shade of blue from my crafting stash before adding some festive red polka dots.
When the paint was dry, I adhered two stripes of black and white polka-dotted washi tape from Consumer Crafts above the painted section. 
I cut some tiny triangles from red and white polka-dotted washi tape from Consumer Crafts to mimic the look of pennants and adhered them to the top portion of my box.
Next, I made what is definitely my favorite portion of this project: a tiny pennant bunting using red and white washi tape triangles and bakers' twine from Consumer Crafts, plus some letter stickers from my crafting stash. 
I cut 1-inch strips of washi tape, and wrapped each one around a strand of bakers' twine before trimming each section into a triangle shape. 
I then finished the pennants with my chosen sentiment written in letter stickers. This type of embellishment would look darling on handmade cards, or even Christmas ornaments!
To showcase my mini pennant bunting, I made a accordion-folded paper medallion (more details on how to make these medallions are coming soon), and I adhered a pretty blue flower from Consumer Crafts to the center with hot glue.
I used two dabs of hot glue to secure the mini bunting to the front of the medallion before adhering the entire embellishment to the front center of the box. 
Just like the message on the bunting says, this little box makes my heart happy, and I can't wait to tuck lots of special mementos and sweet memories inside.
I think the act of gradually filling this box will help me stay focused on what matters most even when I am at my most stressed, which I know I will inevitably be in the weeks to come!
For around $10, I was able to get the supplies I needed for this project from Consumer Crafts. (Priced at typical craft stores, I would have easily spent double that, if not more!) I cannot say enough about how pleased I was with my entire Consumer Crafts experience, starting with their stellar prices and following that up with quality, on-trend products delivered to my doorstep in just a matter of days.
Starting today, Consumer Crafts is holding a fun Refer-a-Friend Contest where you can enter to win one of six $250 shopping sprees on their site just for signing up, plus every friend you refer to the contest through Facebook, Twitter, Pinterest and through email gains you an additional entry into the prize drawing. I think I can speak for all crafters that $250 in crafting goodies is always welcome, and especially at this time of year! I would love for at least one of those lucky winners to be a PS reader! You can click on the image below to get entered.
You can also connect with Consumer Crafts on Twitter, Facebook, Pinterest, and their blog for extra info on special promotions and project ideas.
Thanks so much for stopping by today!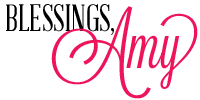 Disclosure: This was a compensated post written by me on behalf of Consumer Crafts. Rest assured that all opinions express in this post are entirely my own, and I am committed to sharing only products and services that I feel my readers will benefit from and enjoy.
Having grown up in a home brimming with sewing notions and paintbrushes, Amy has a deep love for all things creative. On any given day, you'll find her knee-deep in her latest creative endeavor, with projects ranging from sewing and crafts to home decor and kid-friendly ideas. Amy believes that everyone, regardless of skill level or experience, possesses the ability to create something beautiful, and Positively Splendid was born of her passion for helping others harness their innate creative potential.