We'll all be sleeping well here tonight. It was picture day! Nothing fancy this time, just some little shots taken at our local Portrait Innovations. I am overall really pleased with how they captured each little monkey's personality. (Just look at how Charlotte posed. Isn't she a hoot?) All three looked so darling in their springtime duds. My mom outdid herself once again in making the girls' dresses!
Folks, I was absolutely floored that we were also able to manage some really great shots of all three together. Seriously, what are the statistical odds of all three not just looking, but looking halfway happy about it?!
Thank goodness for visits from Mom and Dad so I can brave the production it takes to get these little stinkers picture-ready!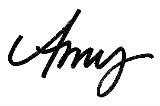 If You Liked This, You Might Also Be Interested In: