As a busy mom and business owner, I have to say the the struggle to stay on top of my day-to-day schedule is one of my greatest challenges. Without a doubt, my best, move beloved tool for doing so? My planner! I never leave home without it, and since I started using it last year, it has become a veritable command center to keep my life in rhythm! If you're thinking of kicking off a new routine and starting to use a planner yourself, I've compiled a list of five best reasons to use a planner. Read on for all the details!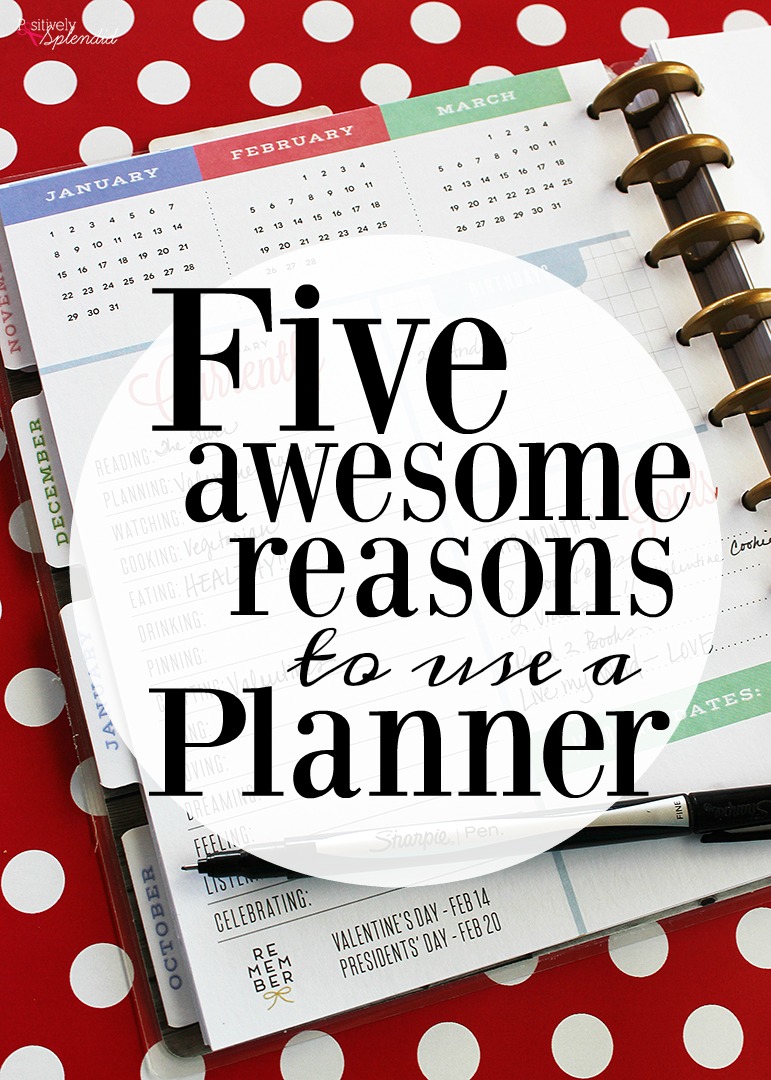 This post is brought to you by Michaels. All opinions are entirely my own.
5 Top Reasons to Use a Planner
#1 – Using a planner helps you stay more organized.
This is probably the most obvious benefit on this list. Having all of your appointments, assignments, and other important information in one place is a surefire way to stay on top of your day-to-day routine. In my life, using a planner to get more organized has greatly reduced my stress level and allowed me to experience more joy in day to day life! My planner is the Create 365 Happy Planner by Me and My Big Ideas, which I purchased at Michaels and have been using for a number of months now.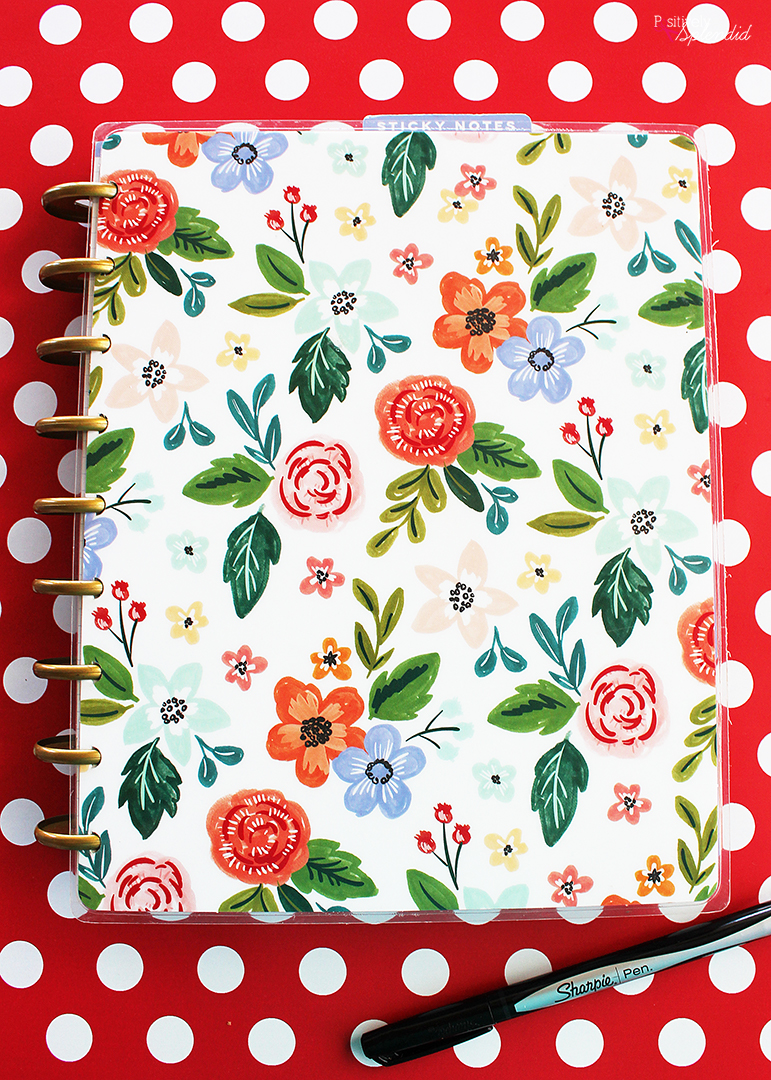 I love that this planner not only includes daily, weekly and monthly calendars, but also that I can add a number of different inserts to keep other important areas of my life organized, as well. My personal favorites are the Home Planner, Fitness Edition and Recipe Edition kits.

#2 – Using a planner helps you make more intentional choices.
In my experience, seeing my entire routine written down and visible in one convenient place truly empowers me to know when it is time to say NO to focus on all of the other commitments on my plate. (Surely I am not to only one who struggles with adding that little 2-letter word to my regular vocabulary?) Because planning gives you a holistic view of the way your time is spent on a daily, weekly and monthly basis, it enables you to see areas where you are possibly spending too much time, and other areas that might need more attention.
These intentional choices can also have a positive impact on your diet, as well. One of the things I love most about using my planner is establishing a set menu each week. Having it all written down helps me stick to my healthy choices!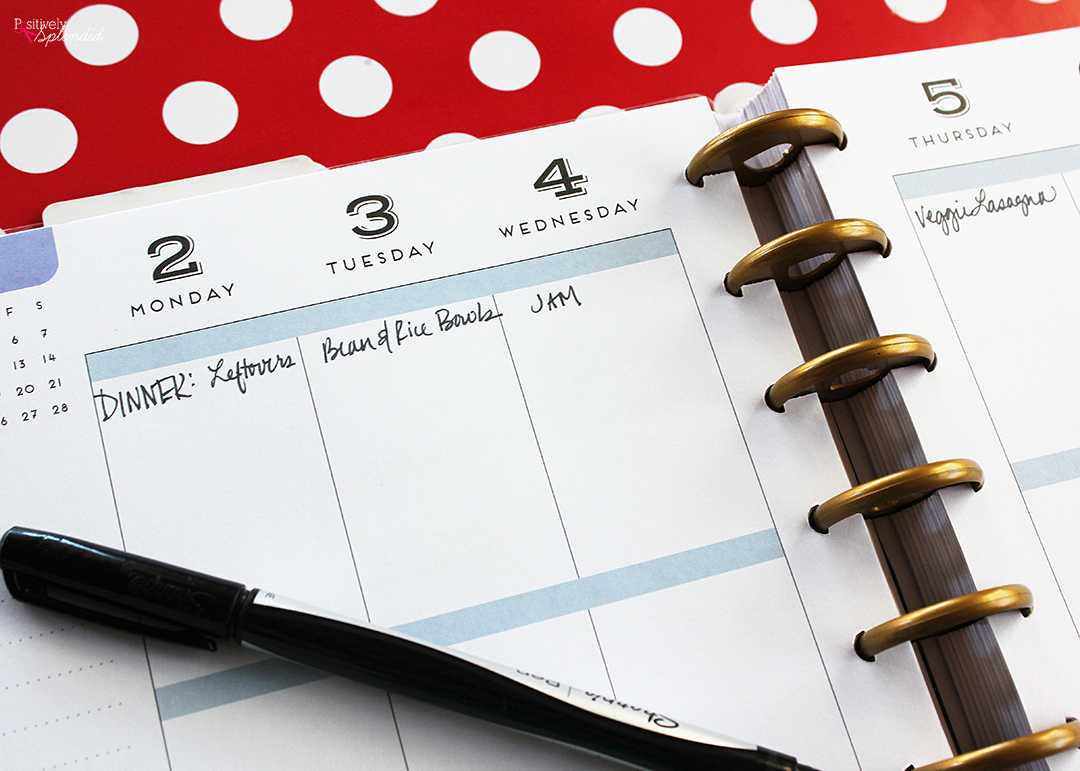 #3 – Using a planner means you will have to spend less time in front of a screen.
Although this appears as number 3 on this list, it bears noting that this is actually my #1 most important personal reason that prompted me to start using a planner. Phones, tablets and computers are undoubtedly an essential part of life–I get it! But over time, I have started to feel like so many moments are lost while my nose is buried behind a screen. Using a planner allows me to stay on top of things, while giving me one less daily activity that requires scrolling and typing.
#4 – Using a planner makes your mundane tasks more creative and fun!
The array of planner products available today is amazing! Gone are the days of simple leather binders with grey-toned calendar inserts. Michaels in the perfect one-stop shop for fantastic planner products that don't break the bank. With gorgeous, on-trend designs and coordinating stickers, post-it notes, decorative tapes and more, using a planner allows you to impart a bit of creative personality into your day-to-day routine.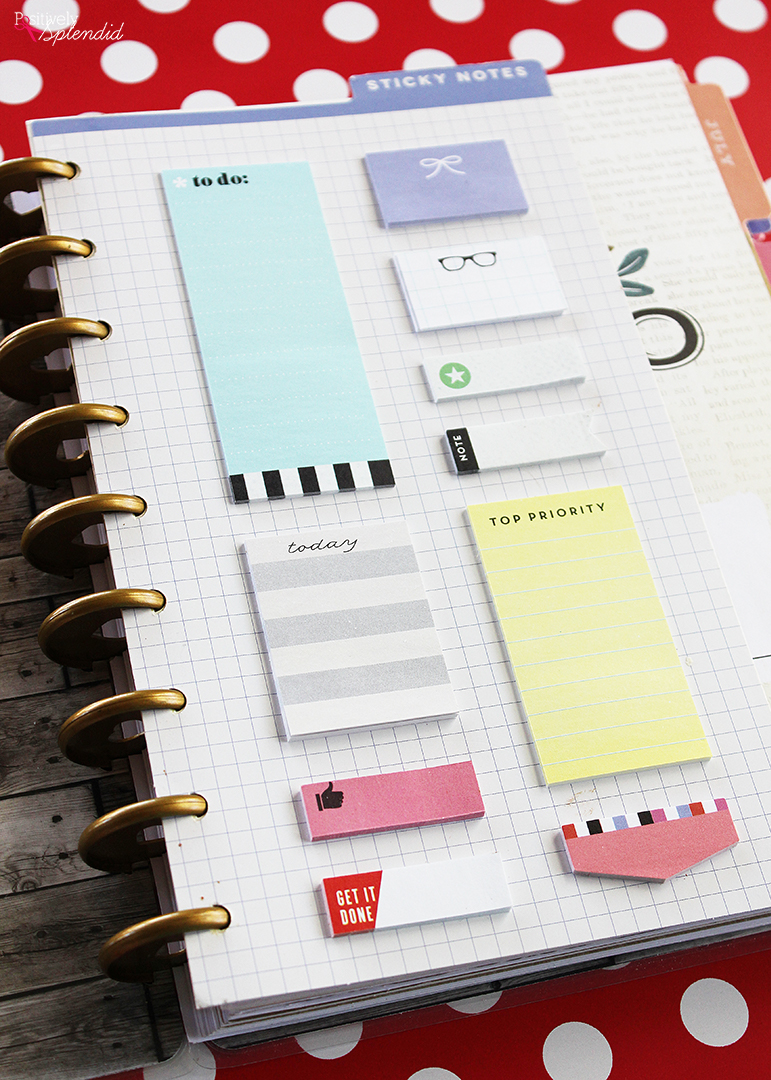 #5 – Using a planner allows for built-in memory keeping.
Before my life turned into a constant carpool/work/activity train, I loved to scrapbook to document our family memories. Right now, there simply aren't enough hours in the day to sit down to create elaborate books like I did before, but I love that by keeping up with my planner, all of the activities our family participates in are documented for me to look back on later on. I love to add little notes about the activities listed on our calendar (game scores, special memories of piano recitals, and more) to add an even greater personal touch to my planner, and having everything written in my own handwriting will make this something my kids and grandkids might like to look back on for years to come!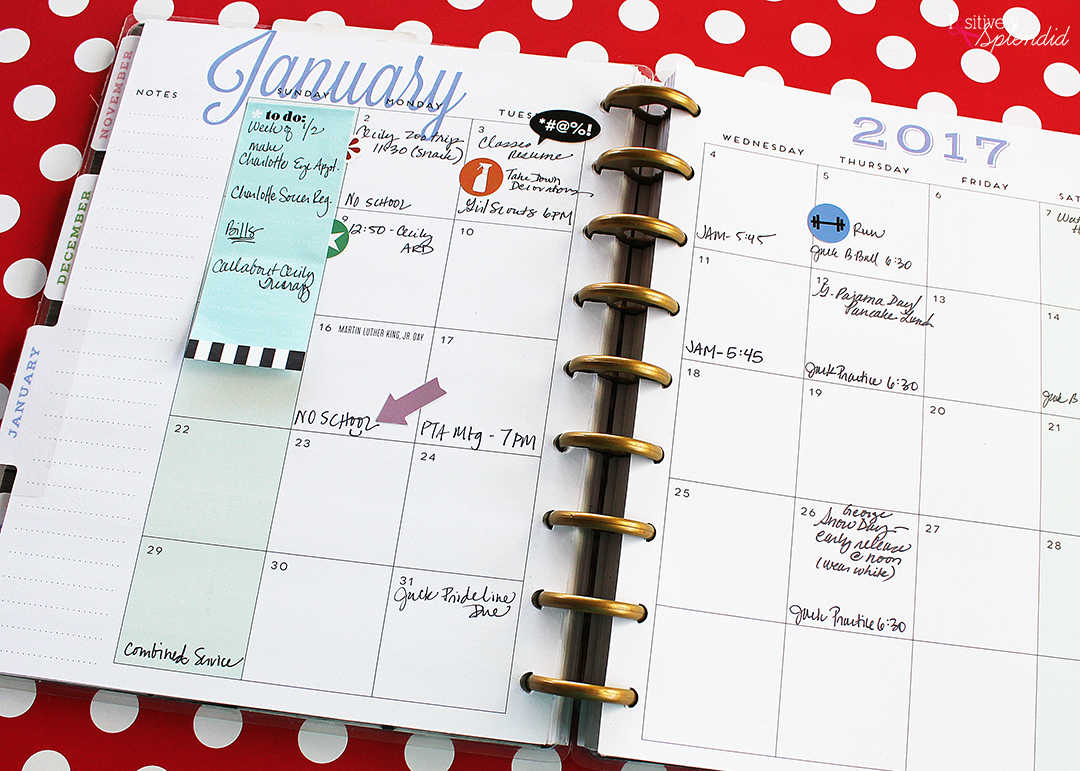 Make a fresh start in the new year and plan for a great 2017! Michaels has a huge selection of planners as well as all of the accessories you need to personalize your own.
Whether it's planning the family schedule, cleaning out your pantry or getting the kiddos ready to head back to school, Michaels has everything you need to help you get organized this year. Looking for more organization inspiration? Make sure you visit Michaels' blog, The Glue String, to see the rest of the Michaels Makers' organization project ideas.
Having grown up in a home brimming with sewing notions and paintbrushes, Amy has a deep love for all things creative. On any given day, you'll find her knee-deep in her latest creative endeavor, with projects ranging from sewing and crafts to home decor and kid-friendly ideas. Amy believes that everyone, regardless of skill level or experience, possesses the ability to create something beautiful, and Positively Splendid was born of her passion for helping others harness their innate creative potential.