***
With an active baby girl, I rarely (never!) craft for myself unless it's super quick and out of necessity.  I found myself in need of an accessory recently, spied some grey grosgrain and 20 minutes later…
I had whipped up a fun pleated ribbon cuff with a little bit of bling!  Want to make one, too?  You probably already have the supplies on hand.  Gather them up and let's get down to business!
First, you will want to measure your wrist.  Multiply that number by four and cut your ribbon to that length.  My wrist is 7 inches, so I cut a piece of ribbon 28″ long.  You can use ribbon of any width, but I found 7/8″ to be wide enough to easily pleat.
Heat seal one end (I use a lighter) and then add your male snap* about 1.5″ down.  
Fold the end of the ribbon to the back, covering up the back of the snap and stitch it in place using either a sewing machine or a needle and thread.
Fold a pleat up over the line you stitched, making sure that your snap is facing down and pin it in place.
Continue folding up your pleats, pinning each one in place.  You can measure if you like, but I just like to eyeball it to save time.
Pleat your ribbon until it fits your wrist.  Trim the ribbon down to 2″ from the last pleat.  Heat seal the end and add your female snap* about 1.5″ from the end.  Make SURE that you have it facing the opposite direction from your male snap.  
Now flip it over so the female snap is facing down.  Fold the end up over the back of the snap and tuck it into the last pleat.  Stitch the end in place.  I actually unpinned the last pleat to stitch the end down and then pinned it back up.
Stitch a line straight down the middle, from snap to snap.  Try to keep it as centered as possible.
Now you will want to stitch your rhinestone trim down.  I just stitched right between each stone, tacking the trim to the bracelet.  Don't worry too much about how pretty it is on the back.
Keep going until you get about 1/4″ from the snap on the other end.  You can stop here if you don't care what the inside looks like. 🙂  
If you DO care what the inside looks like, flip it over and you'll see all your little stitch marks.  I cut a piece of velvet trim to length and hot glued it on to finish the inside.
These pleated ribbon cuffs are so quick & easy to make.  Try out different ribbons and trims – the possibilities are endless!
***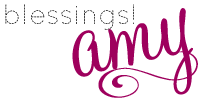 Linking up to: 
Transformation Thursday at The Shabby Creek Cottage
Friday Favorites at Simply Sweet Home
Sundae Scoop at I Heart Nap Time
Think Pink Sunday at Flamingo Toes