Even though we still have a few months until the holidays, it's never too early to start thinking about stocking stuffer ideas! Today I'm going to share a super quick, super easy tutorial for creating a pleated wrist cuff. You can wear it on its own to make a simple statement, or you can gussy it up a bit by using it as a vehicle to showcase your favorite brooch or pin! (Even a snowflake brooch in the middle of August, if you feel so inclined. 😉

For this project, you will need…
(1) 3″x20″ length of fabric (you might need to add a couple of inches to the length here, depending on the size of your wrist)
Thread
1 set of prong snaps and snap-setting tool
Basic sewing supplies: machine, shears, etc.
Brooch or decorative pin (optional)
step
1
/ Fold your fabric piece in half lengthwise, wrong sides facing. Using a 1/4″ seam, stitch across one short side and down the open long side of your strip. Snip the corners at the closed end of your piece, and press the seams open. Turn your tube right-side out, paying particular attention to the corners. Press. Edgestitch along all edges except the open (unsewn) end of your piece.
(You'll leave that unstitched, since that is the end we'll be trimming off when we customize the fit of our cuff.)
step
2
/ Now, the pleating fun begins! Form pleats in your piece, either by pinning each one into place and then stitching down the center, or by using my pleater-cheater method: Starting at the finished end of your piece, stitch down the center of your piece for 3/4″. With your needle down, lift your presser foot, and push the strip of fabric back toward the needle to ease a small S-shaped fold of fabric up and under the foot to form your pleat. Lower the presser foot, and stitch over the center of your pleat to secure. Repeat until you reach the end of the strip.
step
3
/ Wrap your pleated piece around your wrist, and determine the best fit to the nearest pleat.
This is where you will trim your cuff to shorten it, so make sure that this pleat is closest to the end of your cuff that has yet to be stitched, and not the finished end of your cuff.
Edgestitch along the fold of this pleat to finish it, and then trim away any excess fabric from your strip so you have a nice, clean edge, as shown. Apply a set of snaps to the ends of your cuff to form a closure. (If you need, you can refer to
this snap-setting tutorial
that I posted a while back.)
You are finished! 
On her own, she is fashionably understated…
…but paired with a brooch…
…or a handmade rosette pin, she really shines!
Have a great week, everyone!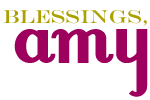 Linking this to…
Sumo's Sweet Stuff
Skip to My Lou
Today's Creative Blog
Tip Junkie
Somewhat Simple

MY LATEST VIDEOS