Last summer, I started a new tradition with my children. We raised our very own butterfly "family" from teensy larvae all the way until they were ready to be released into our back yard! This was an activity we all loved, and it was a terrific learning opportunity for all of us.
To start, I purchased one of the Painted Lady Butterfly Kits from Insect Lore. I loved that with this particular kit, everything we needed for our butterflies was included, and each year when it comes time to raise butterflies again, we will be able to use the same habitat. 
When the kit arrived on our doorstep, we found five tiny larvae in the bottom of a special cup containing just the right food to nourish them as they underwent their transition into caterpillars. Making sure to keep the cup out of direct sunlight, we eagerly watched our caterpillars and they grew bigger and bigger each day, until finally, about 10 days later, they all crawled to the top of the cup to form their chrysalises. 
Once we carefully transferred the chrysalises into our habitat, we watched and waited until our butterflies hatched. This was the most exciting time of all! We discovered that our new butterflies loved to eat sugar water sprinkled on fresh flowers and the juice from fresh orange slices.
After we watched our butterflies in our habitat for a few days, it was time to let them go and say goodbye. We released them into our backyard, and my kids were thrilled that a few of the butterflies decided to stay nearby for about a week after we let them go. 
This was such a fun, unique activity to keep the kiddos excited about learning even during the summer months. I know we'll all be excited to raise butterflies again year after year!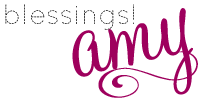 Disclosure: I received no compensation to write this post.
Having grown up in a home brimming with sewing notions and paintbrushes, Amy has a deep love for all things creative. On any given day, you'll find her knee-deep in her latest creative endeavor, with projects ranging from sewing and crafts to home decor and kid-friendly ideas. Amy believes that everyone, regardless of skill level or experience, possesses the ability to create something beautiful, and Positively Splendid was born of her passion for helping others harness their innate creative potential.