Wow guests at any gathering with delicious sherbet spritzers. With a little beverage station containing all of the ingredients, party-goers will love being able to make their own delicious treat to sip on during the gathering, including adding a splash of festive fizz with the help of the SodaStream Play machine!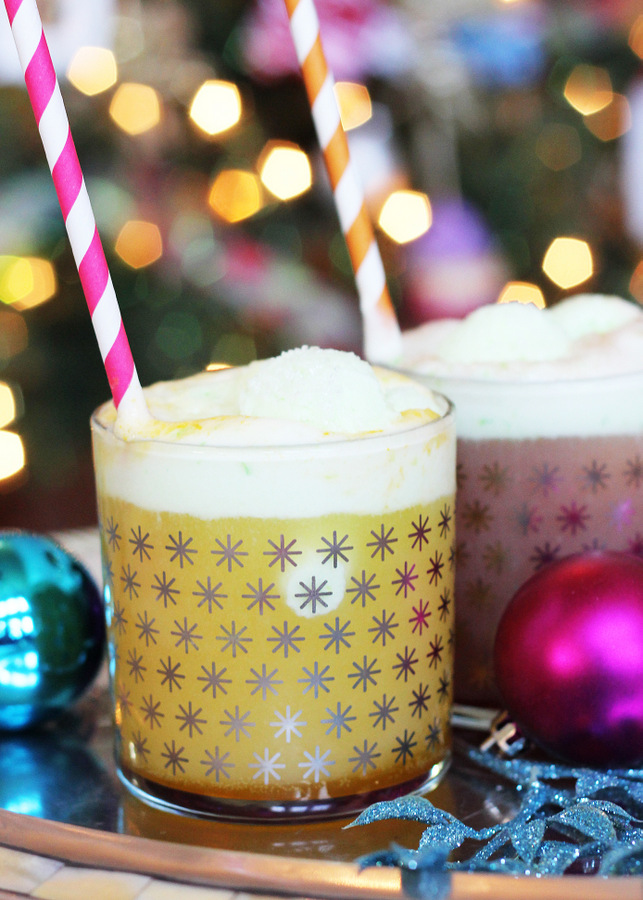 Today's post is brought to you by SodaStream.
To make your own sherbet spritzer drink station, you will need…
SodaSteam Play machine with 1 chilled bottle of water
SodaStream Sparkling Natural soda mix (I love the black currant and pear and orange and pineapple)
Sherbet (lime is my go-to flavor)
Small ice cream scoop
Sparkling sugar
Festive glassware
Paper straws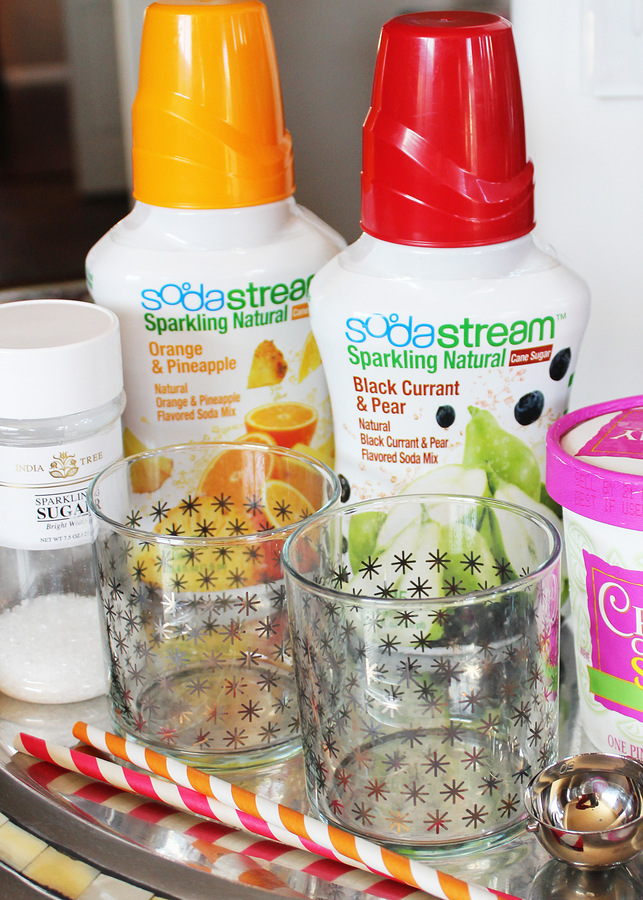 Preparing these spritzers is such a snap, you really can't go wrong!
Start by pouring a small amount of the drink syrup into the bottom of the glass (about 1 tablespoon, depending upon how sweet you would like the finished drink to be), and then add 2-3 scoops of the sherbet.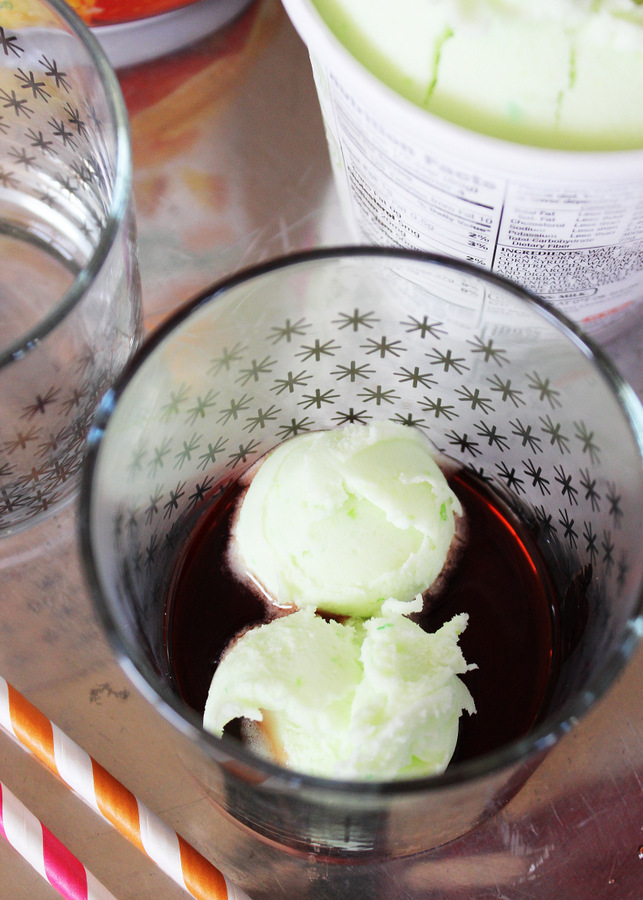 I love that the Sparkling Natural syrups are made with cane sugar, and they include only a list of easy-to-pronounce, recognizable ingredients.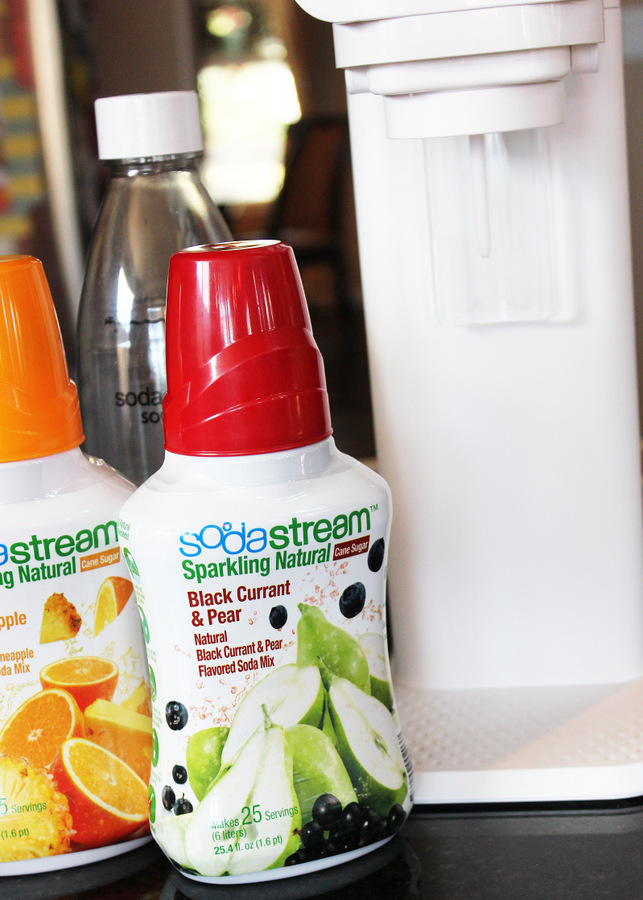 Now, add a healthy amount of fizz to the chilled bottle of water using the SodaStream Play! It is so fun (and economical) to make your own sparkling water at home. The Play machine is definitely the easiest SodaStream machine I've ever used, as the little lever on the front of the machine is all that is needed to secure the filled bottle to the machine (no screwing required). This makes it easy enough even for the smallest hands to manage!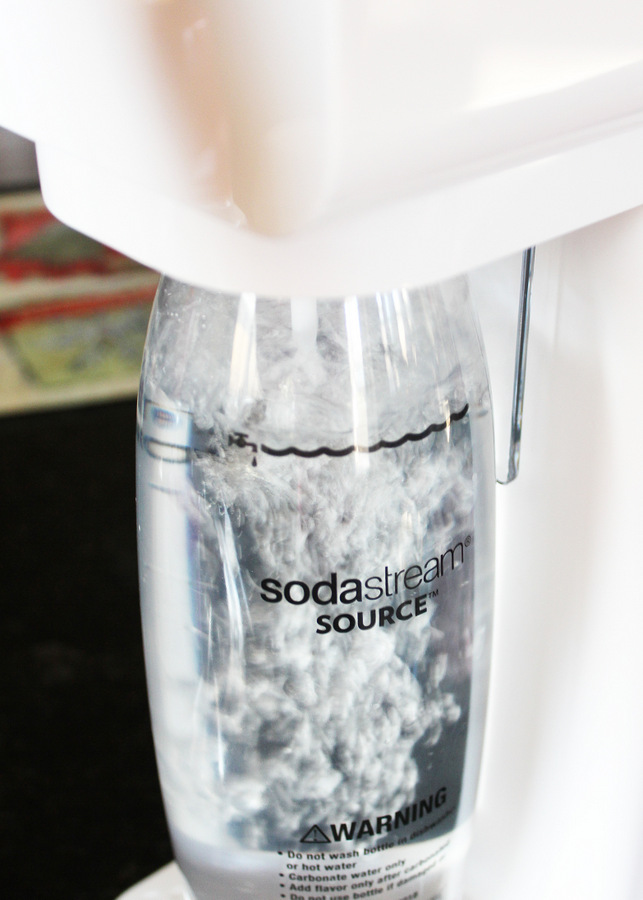 Pour the SodaStream sparkling water into the glass over the other ingredients until the glass is full and the foam just reaches the top rim of the glass. Sprinkle the top with a bit of sparkling sugar for an extra-special touch.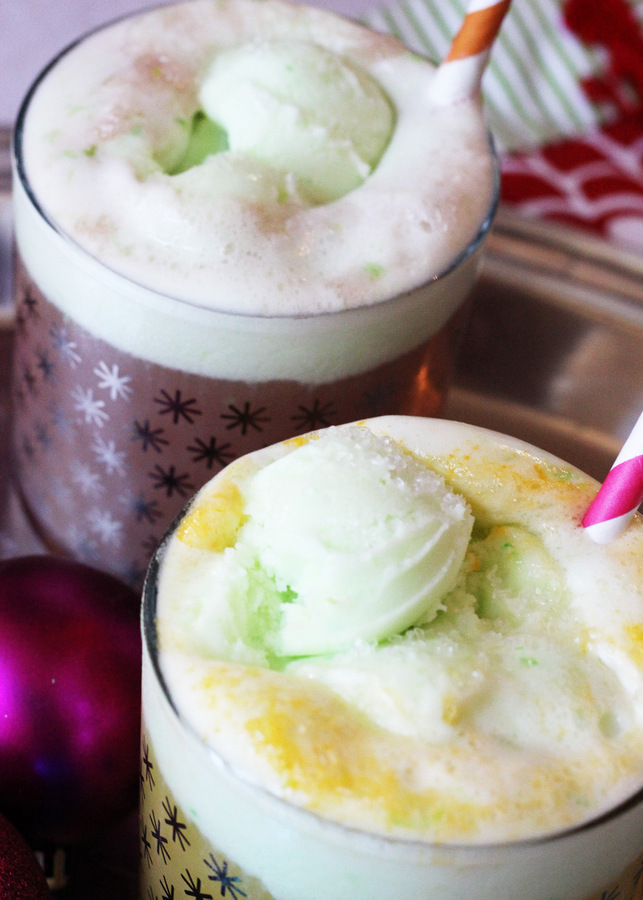 Your sparkling sherbet spritzer is ready to enjoy!
Because of their easy prep, these are a really fun idea for holiday parties. The creamy foam that rises to the top of the glass is absolutely delicious, and the bit of sugar crystals on top are not only pretty, but they give the drink a satisfying bit of crunch!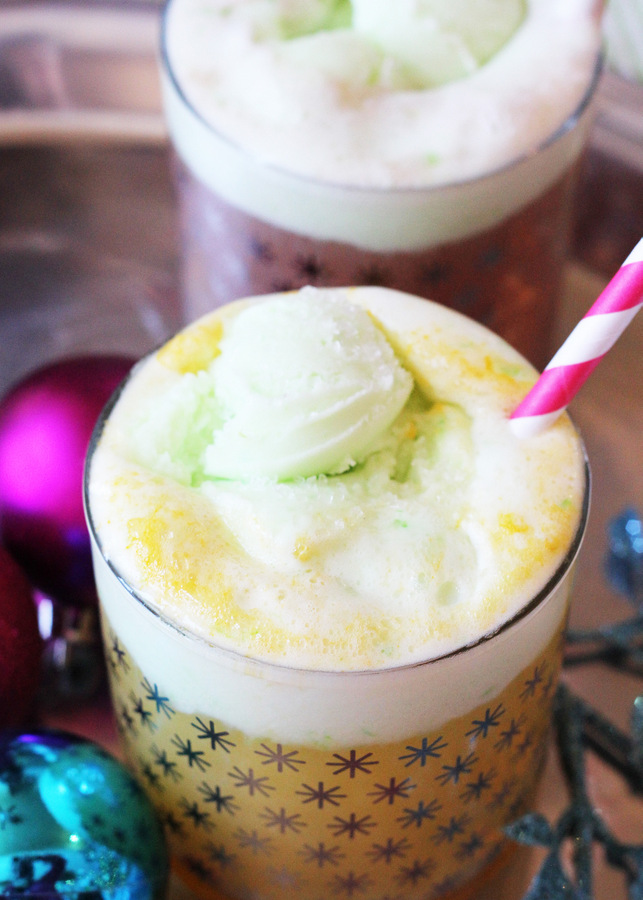 For an even more festive presentation for your spritzer station, the SodaStream Play comes with the option to create a "skin" that can be affixed to the outside of the machine to give it tons of personality. The SodaStream Skins are made of strong, durable vinyl and simply adhere to the machine like a sticker and can removed at any time. There are tons of fun designs to choose from, or you can even choose to use a favorite photo. Think of the possibilities to match one perfectly with any party motif!

Thanks so much for stopping in today. I hope you're inspired to create a festive spritzer station of your own during all of your upcoming entertaining!
Disclosure: This is a compensated post written by me on behalf of SodaStream. All opinions are entirely my own.
Having grown up in a home brimming with sewing notions and paintbrushes, Amy has a deep love for all things creative. On any given day, you'll find her knee-deep in her latest creative endeavor, with projects ranging from sewing and crafts to home decor and kid-friendly ideas. Amy believes that everyone, regardless of skill level or experience, possesses the ability to create something beautiful, and Positively Splendid was born of her passion for helping others harness their innate creative potential.