Sit upon bucket seats are perfect for taking along on camping trips. Learn how to make a Girl Scout sit upon with a 5-gallon bucket and some other basic supplies.
My youngest daughter is a Girl Scout, and we recently went on a camping trip with her troop. Before we left, I made a cute camping bucket seat (also known as a sit upon) for each girl to decorate to use on our trip. Each sit upon is made from a 5-gallon bucket. I upholstered the lid of each bucket to turn it into a comfy seat, and the girls can store away their camping essentials like clothes, toiletries and more inside the bucket itself. If you would like to know how to make a sit upon like this to use on your next camping trip, continue reading for the complete tutorial!
This post contains affiliate links.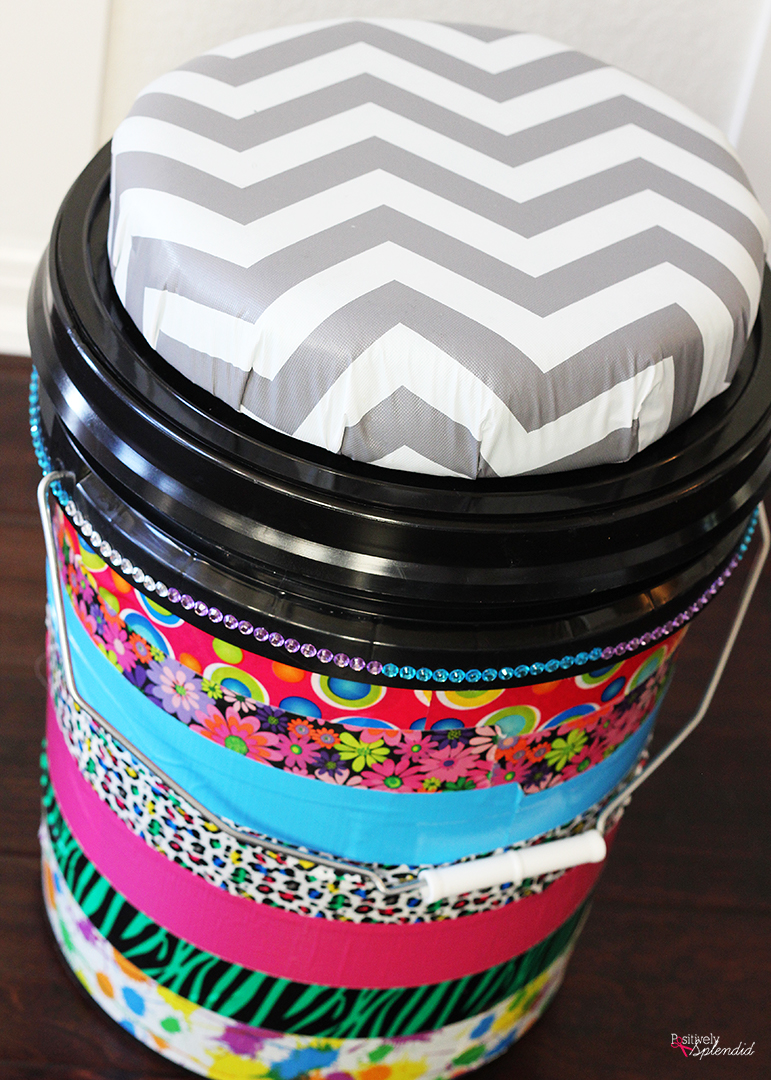 Sit Upon Bucket Supplies
---
How to Make a Sit Upon
---
Using the Sharpie, trace around the cake circle onto the foam. Deeply score around the traced circle with the utility knife before finishing cutting out the circle with the shears.
Cut a 16″ square piece of the tablecloth material using the sewing shears. Place the fabric piece face down on a work surface. Center the foam circle on top of the fabric, and then top the foam circle with the cardboard cake circle.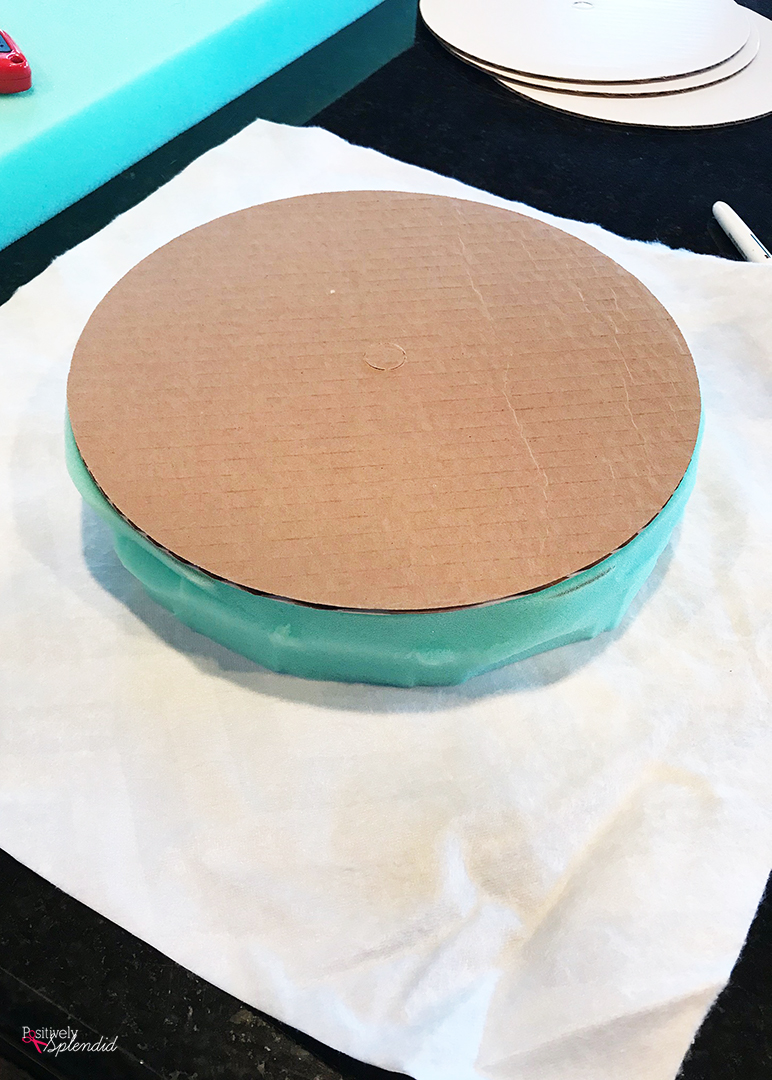 Fold the fabric up and around the foam/cardboard piece, using the staple gun to secure the fabric in place.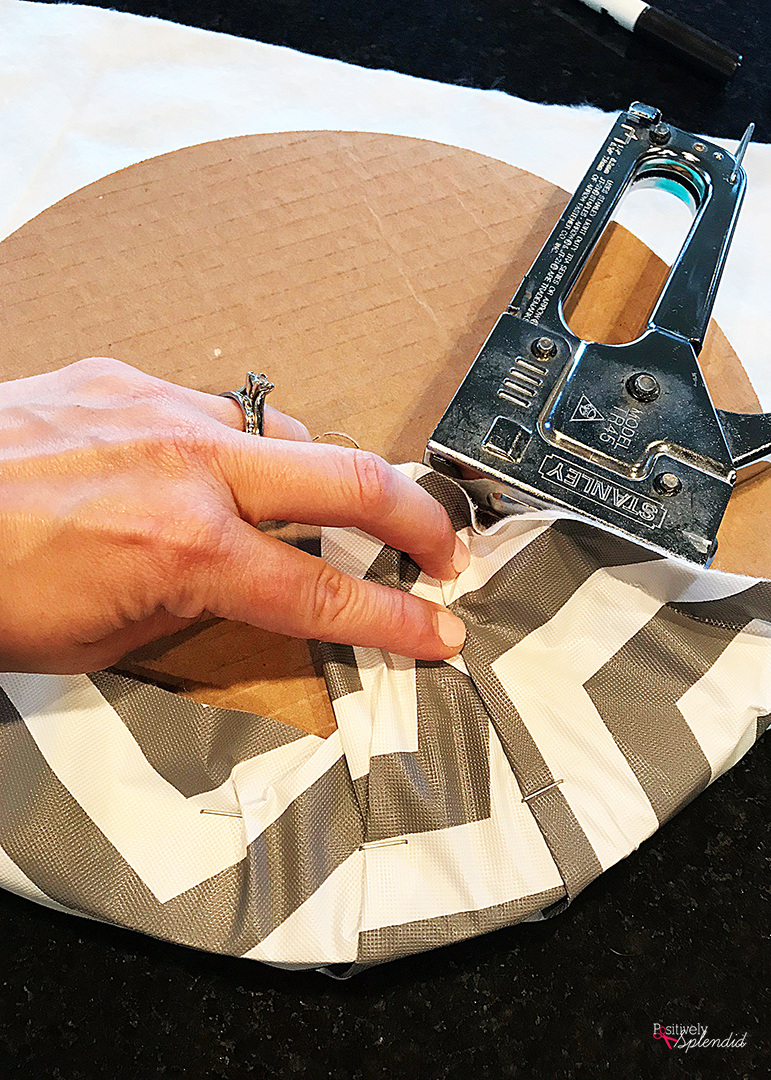 Work until you have wrapped all the way around the circle, as shown, before using shears to trim away the excess fabric at the center of the piece.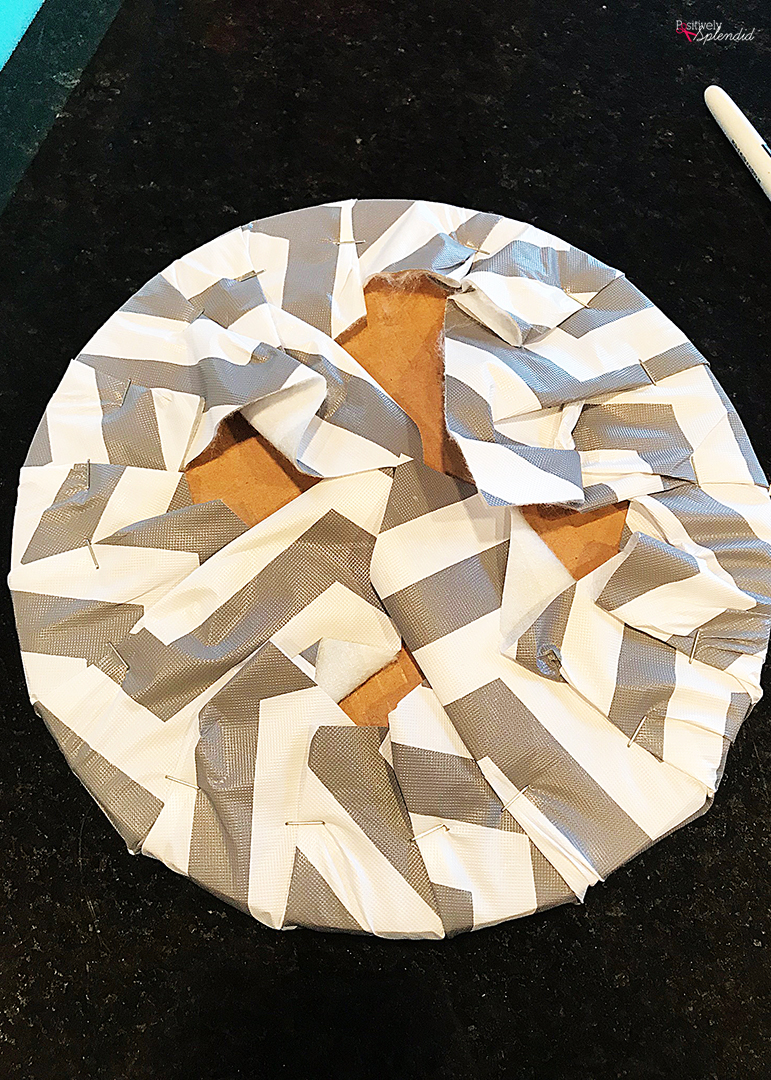 Mix the epoxy according to the product instructions, and use it to affix the finished seat pad to the top of the bucket lid. (I highly recommend wearing disposable gloves as you work. This is some very strong adhesive!) Allow the epoxy to dry completely.
And now, the fun part: personalizing your sit upon! Our girls used decorative duct tape, rhinestone stickers, and vinyl stickers to spruce up each sit upon.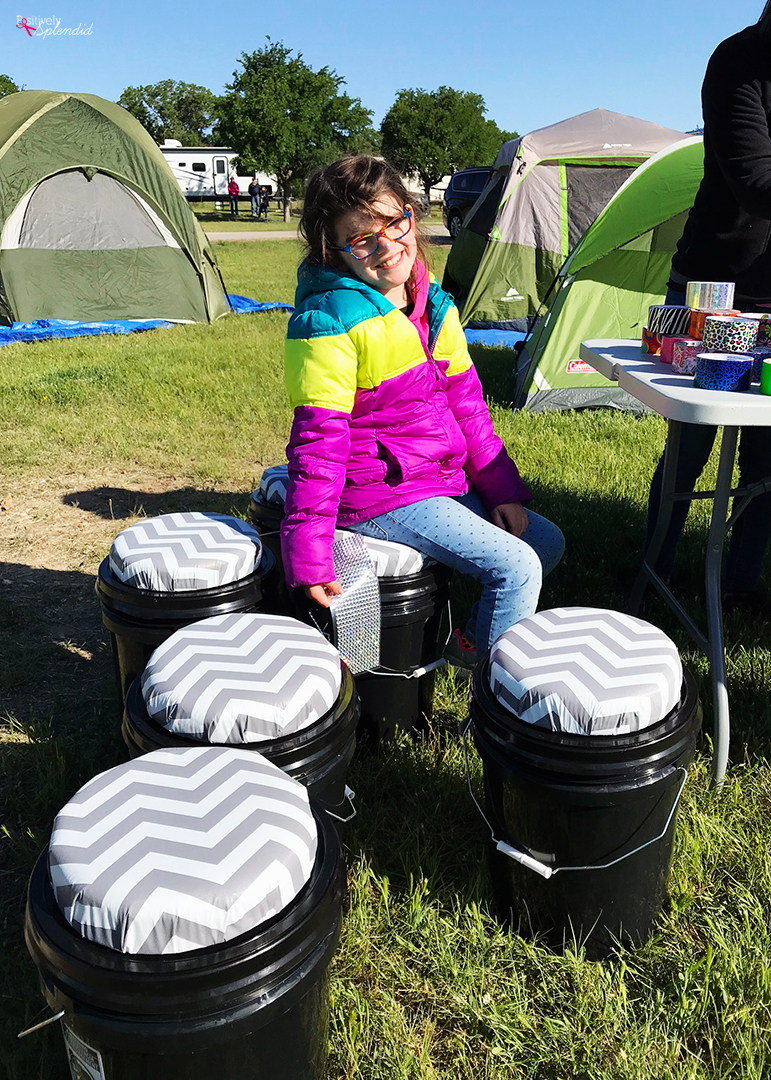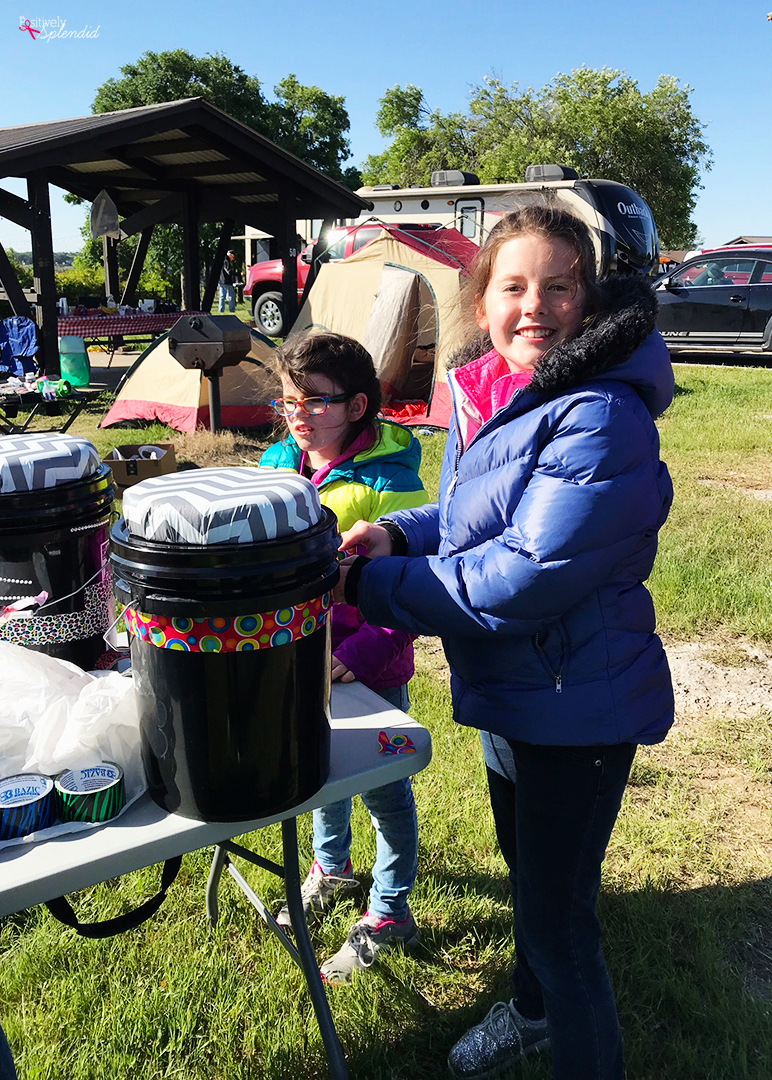 The sky really is the limit to how you can decorate these handy camping seats!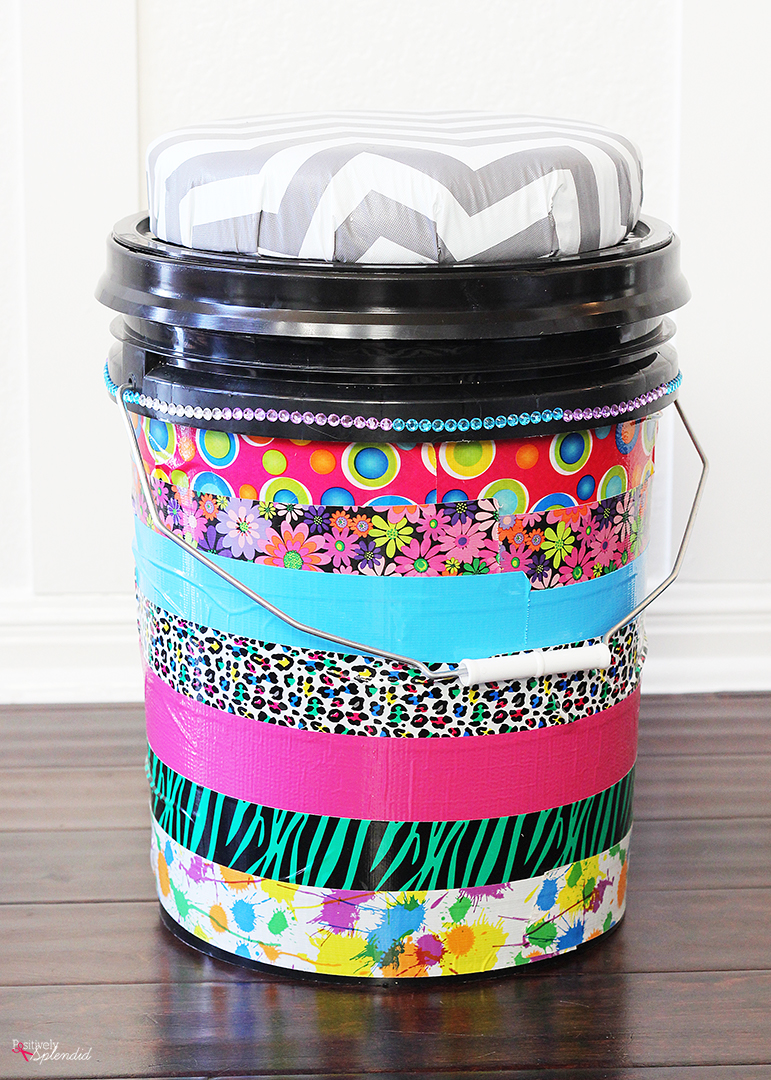 Each time we go camping, each girl can take fill her sit upon with her camping gear, which will be kept nice and dry inside, even if it rains.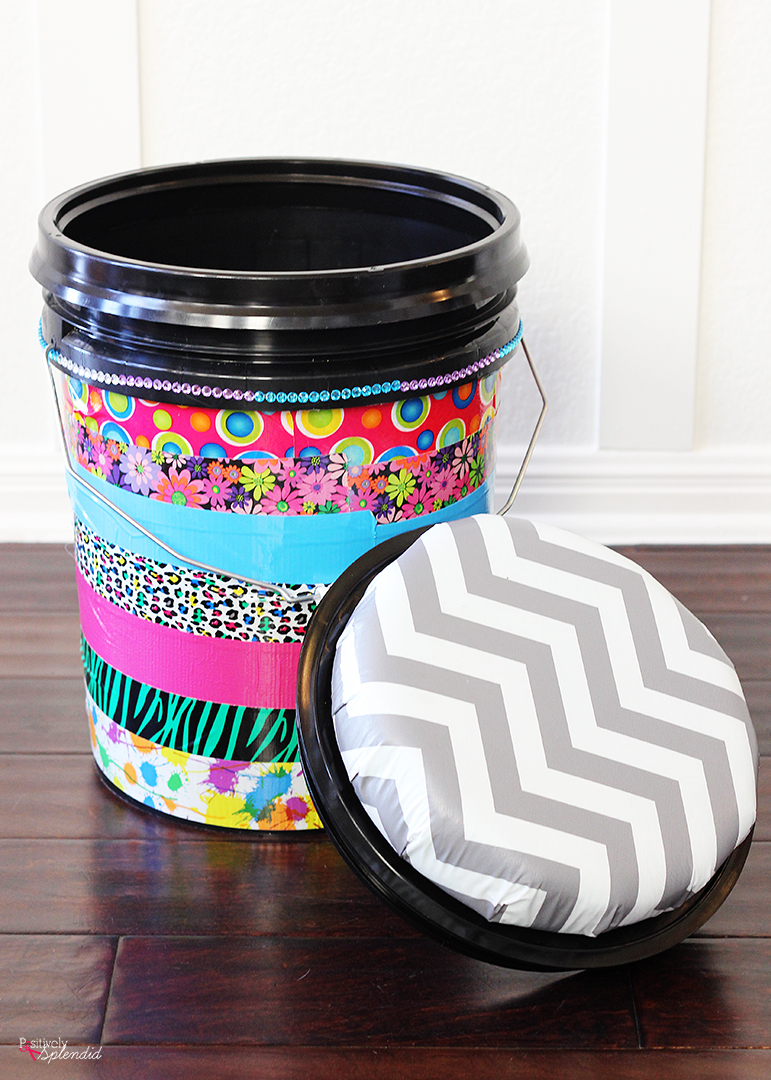 And the comfy padded seat of each sit upon will give the girls a place to sit around the campfire! So fun!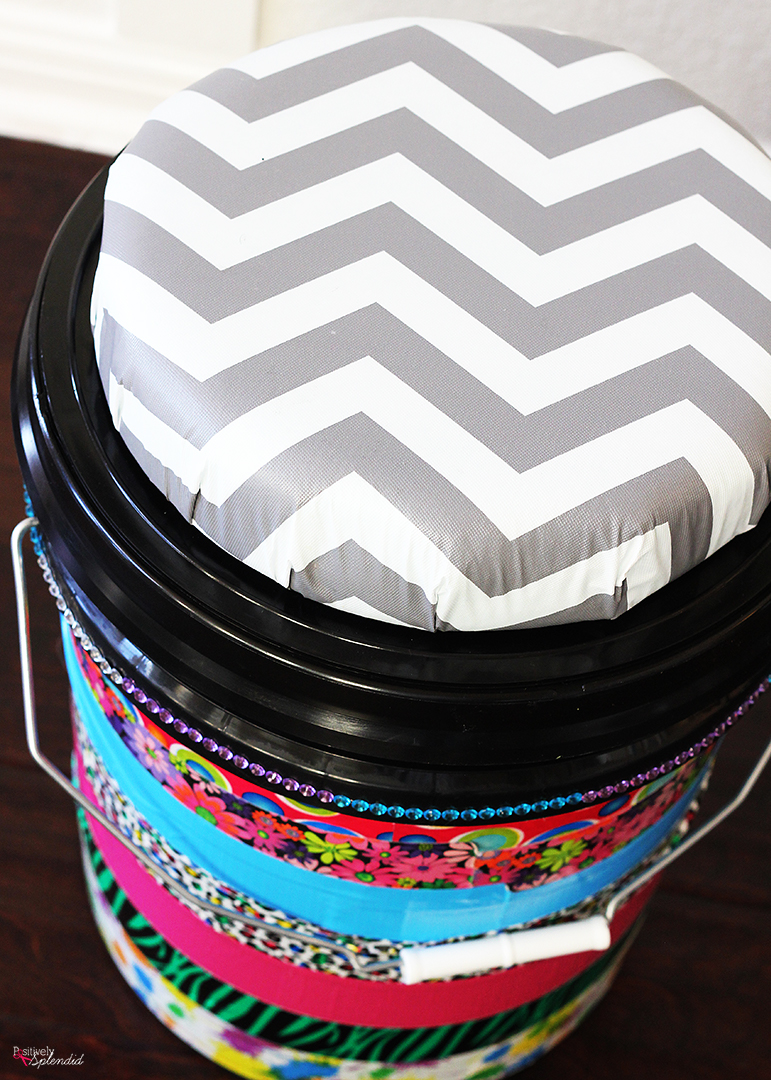 Having grown up in a home brimming with sewing notions and paintbrushes, Amy has a deep love for all things creative. On any given day, you'll find her knee-deep in her latest creative endeavor, with projects ranging from sewing and crafts to home decor and kid-friendly ideas. Amy believes that everyone, regardless of skill level or experience, possesses the ability to create something beautiful, and Positively Splendid was born of her passion for helping others harness their innate creative potential.