So, I will admit something this morning that y'all will probably think qualifies me for immediate crazy status: I always get a real kick in the grocery check-out lane out of buying something that elicits the question of "What is this again?" from the checker. I think it is fun – exhilarating, really – to cook with ingredients that are a little out of the ordinary. What I think is truly marvelous, though, is when one of these little experiments yields knowledge of a new favorite ingredient you can't imagine ever again going without!
When Matt and I married, I had little to no experience cooking. Sure, I had helped my mom out in the kitchen here and there, but honestly, six years ago, the idea of even scrambling an egg left me feeling a little light-headed. I just hadn't had enough practice, and as we all know, the only way to improve at something is to try, and try, and try some more. It helps when you have a husband who loves to eat as much as Matt does, because along the path of my culinary growth, I have cooked some real doozies of meals.
One that immediately comes to mind is my first foray into the world of chicken and dumplings. Wow. It was a total disaster. The dumplings completely disintegrated, leaving a broth that more resembled body lotion than an edible substance. You know what, though? The first opportunity I had, I gave it another shot. (Albeit with a different recipe. 😉 And after a couple more lackluster performances, I finally achieved a result I was not only satisfied with, I was downright pleased!
I mention my beloved chicken and dumplings recipe today because it is a perfect example of throwing caution to the culinary wind and taking a chance on an ingredient that might seem a little intimidating at first blush: leeks. When I first saw that the chicken and dumplings recipe that has become our family favorite contained such a relatively exotic ingredient, I almost decided to forego preparing it entirely. I mean, how on earth would I even chop up these leek things, much less cook with them?
Before going any further, let's get to basics. What is a leek exactly? At first glance, they look like a scallion on steroids, but they have a lovely, delicate onion flavor that belies their outer appearance. They are a terrific addition to soups and sauces. Honestly, there is only one teensy drawback to them, and that is that when not washed properly to remove the sandy grit they contain, that are fairly inedible.
The process of cleaning a leek couldn't be simpler. Start by cutting off the root tip and the dark green leaves, leaving just the white and light green part.
Slice this piece in half lengthwise, and then slice those halves into half moons.
Place your leek slices in a large bowl, and run cold water over them to cover. Use your hand to swish the leeks around in the bowl, separating the individual layers of your leek slices to help get rid of the grit between them.
Look at the bottom of the bowl. See all of that stuff that has settled to the bottom? Not good eats.
Now, use a slotted spoon (or your hands) to scoop the leeks from where they are floating on the surface of the water. Do not disturb the sediment at the bottom of the bowl as you do this. Important: do not use a colander to drain your leeks at this point! This will only cause all of the grit you've worked so hard to remove to be splashed all over them.
That is it, my friends! Your leeks are ready to be added to your recipe of choice.
Isn't that simple?
And just to show that leeks can be utterly delicious even on their own, here is a little leek confit recipe (confit refers to a process that essentially tranforms the leeks into a variety of preserves) that can be served with chicken or fish or smeared on slices of toast. This recipe came from one of my favorite food writers, Molly Wizenberg (you might have noticed in my sidebar that I recently devoured her book, A Homemade Life). You will never believe it contains only four ingredients when you experience its richness!
Leek Confit
1/4 cup (1/2 stick) unsalted butter
4 large leeks (white and pale green parts only), halved lengthwise, cut crosswise into 1/4-inch-thick slices (about 5 cups)
2 tablespoons water
1/2 teaspoon salt
Melt butter in large pot over medium-low heat. Add leeks; stir to coat. Stir in water and salt. Cover pot; reduce heat to low. Cook until leeks are tender, stirring often, about 25 minutes. Uncover and cook to evaporate excess water, 2 to 3 minutes. Serve warm.
Enjoy, and make it a point to try something different today, in the kitchen or otherwise!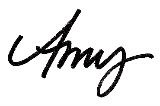 Having grown up in a home brimming with sewing notions and paintbrushes, Amy has a deep love for all things creative. On any given day, you'll find her knee-deep in her latest creative endeavor, with projects ranging from sewing and crafts to home decor and kid-friendly ideas. Amy believes that everyone, regardless of skill level or experience, possesses the ability to create something beautiful, and Positively Splendid was born of her passion for helping others harness their innate creative potential.