I am the type of person who tends to fall in love with a particular supply and then stick with it over and over again. Case in point: these fun felt spiderwebs that I picked up at the dollar store.
You might remember that I used them in my Halloween mantel. I loved the whimsical touch they added to that display so much, I decided to use one of them to punch up a simple throw pillow, along with some pretty baubles from Styled by Tori Spelling. From start to finish, this was a 30-minute project. Let me show you how I did it!

For this project, you will need…
18-inch pillow form
Lime green twill fabric
Black and white houndstooth fabric
Black thread
Felt spiderweb decoration
Styled by Tori Spelling necklace bottom and connector pieces
Basic sewing supplies: machine, shears, pins, etc.
Optional, but recommended: Rotary cutter and mat
To begin, make your cuts.
From the lime green twill: (1) piece at 18×18″
From the black and white houndstooth: (2) pieces at 12×18″
Pin the felt spiderweb to the top left corner of your lime green square, as shown.
Stitch around the entire outer perimeter of the felt piece to secure it to the pillow front.
Stitch down two of the inner lines of the pieces, as well, to ensure the piece doesn't sag on the finished pillow. Set this pillow front piece aside for now.
Using a narrow hem, finish one of the long edges of each of the back rectangle pieces (the black and white houndstooth pieces). For a narrow hem, fold under the edge by 1/4″; press. Fold under another 1/4″, press, and stitch into place. (Alternatively, you can use a serger to finish each of these edges.)
Lay the assembled front panel face up on your work surface, so that the spiderweb is on the top left. Place one of the back panel pieces face down on top of the front panel, so that the right sides of each panel are facing, and the long raw edge of the back panel piece is aligned with the top edge of the front piece. Carefully align each of the corners and all of the raw edges, so that the seamed edge of the back panel piece runs through the center of the front piece; pin into place.
Now, position your other rectangle piece on the bottom portion of your pillow front piece in a similar manner. Pin. Note: The hemmed edges of your back panel pieces will overlap by a few inches at the center of your pillow.
Using a 1/2″ seam, stitch all the way around the outer perimeter of your pinned pieces. Finish the seams by zig-zagging or serging, if desired, before clipping your corners and turning the cover right-side out.
Although the pillow looks cute at this point in its own right, for a real wow factor, I opted to use some Styled by Tori Spelling connector pieces…
…and an elegant, ornate necklace bottom from their Noir line that I thought fit the spiderweb motif beautifully!
To attach the necklace bottom to the pillow, I simply looped the connector pieces through the spiderweb on my pillow. The beauty of this is that I can still use the jewelry pieces for a wearable project if I decide to go in a different direction!
I absolutely love how using the necklace bottom here gave this pillow such a glitzy sparkle, and this lime green and black color combo really pops!
Thanks so much for stopping in!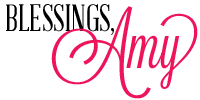 Disclosure: I received compensation to write this post on behalf of Styled by Tori Spelling. Rest assured that all opinions expressed in this post are entirely my own, and I am committed to sharing only products that I feel my readers will benefit from and enjoy.
Having grown up in a home brimming with sewing notions and paintbrushes, Amy has a deep love for all things creative. On any given day, you'll find her knee-deep in her latest creative endeavor, with projects ranging from sewing and crafts to home decor and kid-friendly ideas. Amy believes that everyone, regardless of skill level or experience, possesses the ability to create something beautiful, and Positively Splendid was born of her passion for helping others harness their innate creative potential.