I'll be heading to SNAP! later this week, and although I am incredibly excited, the mama in me always finds it hard to be away from my kiddos. So, to remind me of them while I'm away, I decided to make a little early Mother's Day gift for myself to carry during the conference: a tote showcasing all of their sweet little silhouettes!
I was recently the incredibly lucky recipient of a box brimming with these fabulous goodies from Martha Stewart Crafts. I don't think I've ever seen so much creative potential all in one place!
The moment I opened the box and saw this heat tool and the rolls of stencil material, I knew I wanted to use those products to make customized silhouette stencils of my kiddos.
I outfitted the heat tool with the angled point and allowed it to heat up for 10 minutes or so.
The heat tool requires the use of a glass surface, so I decided to use one of my pie plates for the job. I used the stencil tape to adhere the silhouette image to the inside of the plate…
…and then I inverted the pie plate and taped a square of stencil material on top of the silhouette image, as shown.
I held my pie plate up to a window (my cheater's version of a light box), and used a pencil to trace all the way around the silhouette image.
And now, the fun part: cutting out the silhouette with my heat tool! Doing so really is as simple as tracing all the way around the image with the tool, holding it just like you would a pen or a pencil. The tool will melt away the stencil material so that once you're done, you can remove the center part like this:
I mixed the satin paint in surf with some of the fabric medium…
Once the stenciled images were dry, I added a few ruffled strips to the front of my tote (in polka dots, of course!) and a sweet little accent bow on the handle. 
Silhouettes are such a sweet addition to projects, and they are especially perfect for Mother's Day, when sentimental, meaningful gifts are just about always the ticket.

Now that I have the custom silhouette stencils made of my children, I can use them over and over again to embellish any number of Mother's Day gifts for our moms this year.

Because the paints by Martha Stewart Crafts can be used on just about any surface under the sun, the sky is the limit for the variety of possible gift projects: a stenciled silhouette canvas, another tote, or maybe even a decorative plate!
Be sure to connect with Plaid on Facebook, Twitter and Pinterest to see even more inspirational ways to use these products!
***
Are you heading to SNAP! this week? If so, I would love to connect with you! You'll know me by the two accessories I'll be sporting throughout the weekend: my bag above, and this sweet little one:
(I might be partial, but I think my second accessory is the cutest thing going this season. 🙂
Thanks for stopping by, everyone!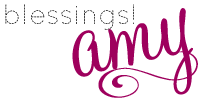 This post has been sponsored by Plaid and Blueprint Social. Rest assured that all opinions stated here are expressly my own, and I am dedicated to only sharing products that I feel my readers will benefit from and enjoy.