I feel so blessed that our home has a fantastic front porch, but last summer (our first in this home), I was too busy growing a baby to care much about making it into a nice space for our family to enjoy. Not this year! I am absolutely tickled pink with how this space came together, and today I am going to give you a full tour!
There is nothing that will instantly boost a home's curb appeal more during the summer months than adding some beautiful flowers, and that was my first order of business in this front porch makeover. Remember my

Polka Dotted Tiered Planters?

Here they are today. All of that vibrant, gorgeous color makes my heart so happy!
One issue I had as I was planning this space was a desire to use plants to decorate the space right by the front door, which doesn't receive any direct sunlight to speak of. I found two shade-loving plant varieties (New Guinea impatiens and a large, spiky plant called Warneckii from the houseplant section at Lowe's) that were just what I had in mind. I was proud to find the large urn holding the Warneckii at Big Lots for just $20. I still love my spring wreath that I shared in March. I think it makes such a happy statement on the front door!
Those are the New Guinea impatiens you see on the left, but Miss Piggy couldn't resist another opportunity to take center stage. (I found her at Home Goods a couple of months ago.)
No porch is complete without a nice place to sit, and we were able to find a terrific deal on two large rockers for the space on Porchswings.com. The Custom Monogrammed Pillows I made really pop against the bright white of the chairs.
The table in the middle of the rockers is one I have had for ages that I purchased at Pier One when I was in college. It's a great place to display another potted flower, as well as the homemade citronella candles I shared about last month.
Please don't mind the lovely mess under the chair on the left. You would think a girl of my age would know how to sweep. 😉
Both the houndstooth rug pictured here and the damask rug near the swing were purchased last year from Overstock.com. At just around $30 apiece, they were a terrific buy! Although neither rug matches the color scheme of the porch decor perfectly, I love the homey feel they impart to the space. 
This fun polka-dotted cube/ottoman was inspired by something similar I saw in my latest Pottery Barn catalog, but instead of paying $150, I made this one for less than $20! I'll show you exactly how I did it soon, so stay tuned.
Pardon me while I kick off my shoes and read for a spell. 😉
This front porch makeover truly feels like it added to the square footage of our home, as it has given us an additional living area to use and enjoy all summer long. It is incredible what a difference the vibrant colors and welcoming feel of the space have made in terms of our home's curb appeal!
Schumacher Homes has been specializing in building homes with fabulous curb appeal now for more than 20 years. With operations in 14 states, they give people the ability to create beautiful, inviting spaces to call home. Check them out on Facebook, where they connect with current and prospective homeowners to field and address any suggestions, feedback or Schumacher Homes complaints. 
Thanks so much for stopping in today!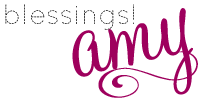 Full post disclosure can be found here.