Prepare a thoughtful (and delicious!) gift to show appreciation to a special teacher in your life by packaging up delicious homemade quick bread in mini loaf pans tied up with a fork and napkin so recipients can dig right in. I've created some darling free printable gift tags to finish things off with a flourish, too. With just a minimal investment of time, you can prepare enough gifts to help a number of teachers start their day off on a sweet note!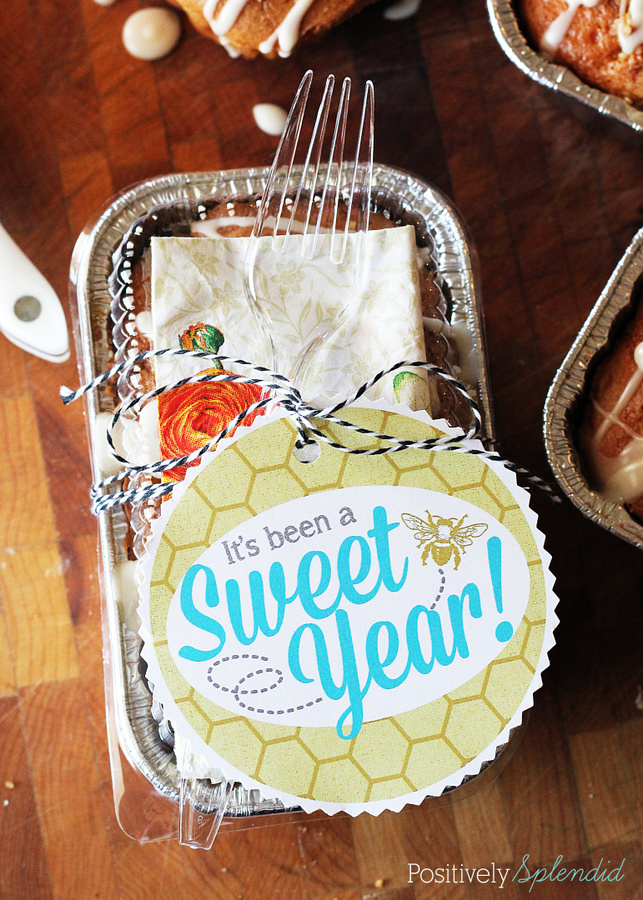 Now that my kids are getting older, I absolutely love enlisting their help to put together something nice for their teachers to show our appreciation for all they do throughout the school year. Both of my oldest children love to bake, and I have found preparing a yummy homemade treat to be a hit with both my children and their teachers! One of our favorite recipes to prepare to give teachers is scrumptious and oh-so-easy honey bun bread, packaged in disposable mini loaf pans. (Surely I am not to only one totally charmed by anything that comes in a miniature size!)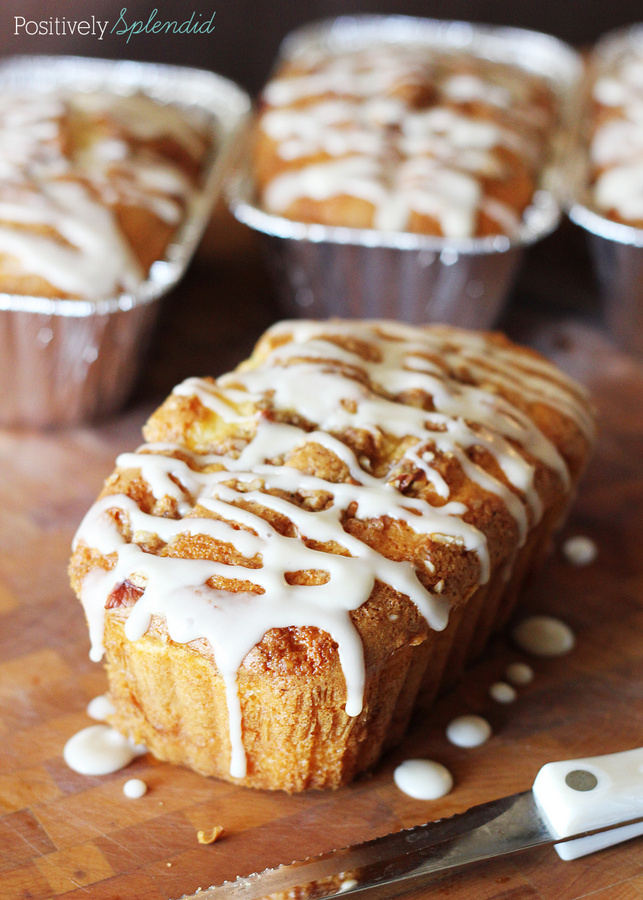 These little pans make toting around and delivering the treats a breeze, and to give them some festive flair, I created some cute "sweet-themed" gift tags for an extra-special touch! The tags read: "It's been a sweet year!" I used baker's twine to tie the tag onto the pans, and I also included a napkin and a fork so they can dig right in.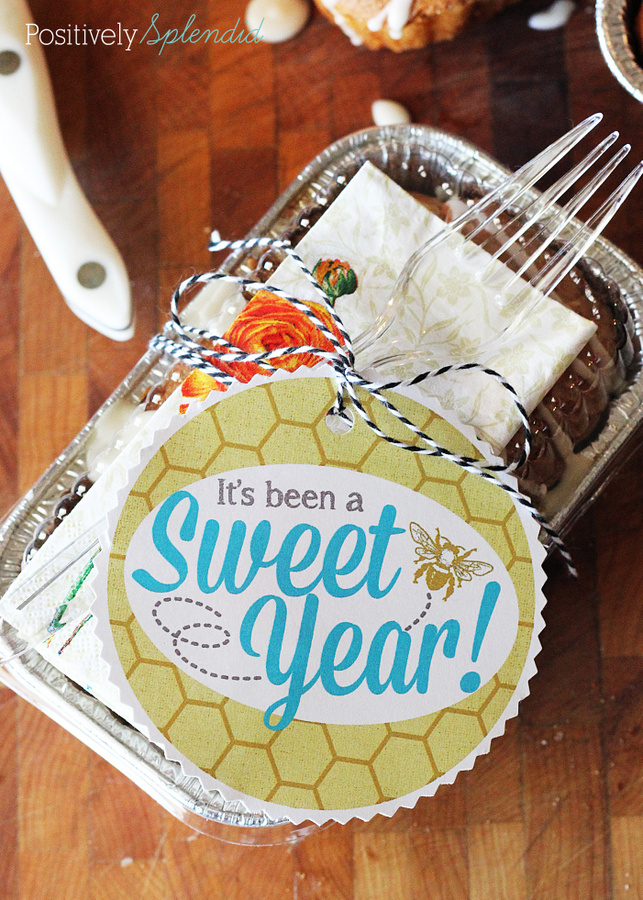 These tags are absolutely perfect for packaging any sweet treat you can imagine: homemade goodies like these mini loaves, store-bought cupcakes, or even a mason jar filled with your teacher's favorite candy.
If you're on the lookout for even more teacher appreciation ideas, I've got lots of projects you are sure to love!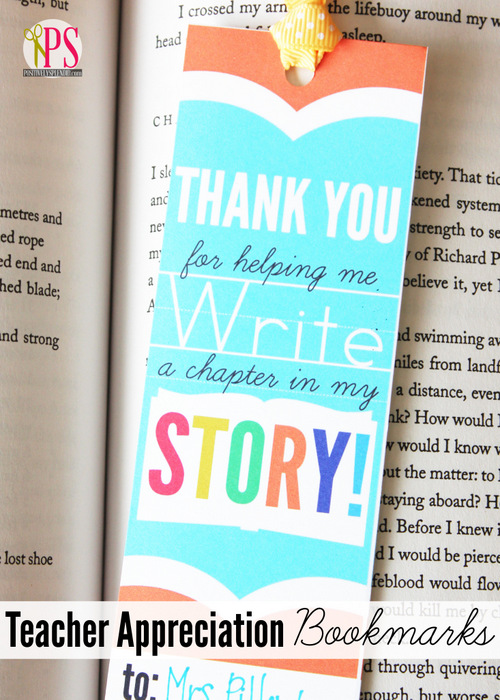 If You Liked This, You Might Also Be Interested In: