With the advent of spring, something in my soul truly clamors for color, and nothing scratches that itch like a trip to my favorite nursery, The Flower Depot in Mayflower, Arkansas. Yesterday, I had the privilege to leave home (sans a single child!) for a couple of glorious hours while I headed to Tom's store to buy my beloved spring flowers. Petunias, geraniums, and impatiens, oh my! The tranquility of that place is the antithesis of the constant hullabaloo of Chez Bell. 😉
Few things please me more than to use something I already have on hand in a fresh way to create something beautiful, so when I saw an idea a few years back in Southern Living for a completely ingenious new way to dress up ho-hum terracotta pots, I was totally on board. The concept is simple: take three standard pots – one large, one medium, and one small – and nestle them within one another in a way to create a planter that is as impressive as it is cost-effective. You just can't beat that with a stick! I have been implementing the same idea since I first came across it all those years ago, and I'm going to share with you today exactly how I build my planter each year.
This year, I decided to dress things up a bit by painting the pots in vibrant red and turquoise (my current favorite color combination) and then stenciling our street number onto the largest pot. I am so pleased with the finished result!
Supplies:
Three terracotta pots: one small, one medium, one large
One terracotta saucer to fit the largest pot (optional, but highly recommended)
Thompson's Water Seal spray
Spray paint
Acrylic craft paint and foam brush
Stencil (I created one using a sheet of card stock and my Cricut)
Paint Pen
Bricks
Potting soil
Crushed Coke cans
A few tips:
When choosing flowers to fill your pot, gardening experts recommend striving for plants to fit each of three descriptions: a

thriller

(something dynamic that immediately draws in the eye), a

spiller

(something that will trail down the side of the pot to add visual interest and anchor your design) and a

filler

(a flower variety to fill the space with lots of yummy color). In my planter this year, I chose Dracaena (a spiky plant – my thriller), Margarita Sweet Potato Vines (my spillers), and Diamond Frost and Petunias in red and white (fillers).
Don't remove your stencil until your design has had the opportunity to dry completely.
Look to buy the pots when they are on sale to make this project especially budget-friendly. I purchased mine a couple of years ago from Garden Ridge at half off.
I recommend filling the bottommost space of any pot with crushed Coke cans to ensure proper drainage and so that the planter doesn't become excessively heavy (and thus more difficult to move around). As long as you leave at least 10 inches or so of soil to fill the top portion of the pot, that will be enough space to allow for adequate root development.
Have a terrific week!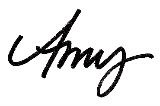 Having grown up in a home brimming with sewing notions and paintbrushes, Amy has a deep love for all things creative. On any given day, you'll find her knee-deep in her latest creative endeavor, with projects ranging from sewing and crafts to home decor and kid-friendly ideas. Amy believes that everyone, regardless of skill level or experience, possesses the ability to create something beautiful, and Positively Splendid was born of her passion for helping others harness their innate creative potential.