(I have always wanted a tomato kitchen timer – am I strange? 🙂
I know that for many, the new year means making resolutions to eat better, or to eat as a family. Both of those can be difficult commitments to stick with in the midst of carpools to and from practices, homework, housework, and all of the effort it takes to keeps a family's well-oiled machine from breaking down and/or jumping the tracks. 
Honestly, until the move, I had never really seen cooking as a chore, but in the midst of that whole process, I absolutely, positively lost my will to put any effort into what we ate. Our dinner was served out of a paper sack more times that I can to enumerate. 
Enter 2011 – and my newly strengthened resolve to get back in the swing of things in terms of menu planning!
Something I have learned since having children is that finding recipes that allow me to get the most mileage out of my ingredients and the effort I put into preparing them are a true godsend. The two recipes I'm sharing today allow me to do just that, and they happen to showcase one of my favorite ingredients: pork.
Pork is economical, healthy, and downright delicious. The first recipe, Pork Loin with Balsamic Glaze and Root Vegetables, is a stick-to-your-ribs meal with a richness that belies its ease of preparation. Be sure to save about a quarter of the pork roast to use later in the week for super simple "Chalupies." You'll have to read on for the explanation of why we've always referred to them as such at Chez Bell instead of by their proper name, tostadas. No matter what you choose to call them, I assure you they are very tasty!
In the spirit of authenticity (something I am really striving toward in 2011), I'll tell you the reason why there are no photos of either of these dishes: by the time I got them to the table, I was too tired to hunt down my camera!
Pork Loin with Balsamic Glaze and Root Vegetables
Veggies:
4-5 carrots, peeled and cut into 2-inch pieces
1-2 lbs. fingerling potatoes (or new potatoes – if using newpotatoes, quarter before placing in the pan)
2 onions, cut into 1-inch slices
1 fennel bulb, cut into 1-inch slices (optional; I didn't use last night, but it really is delcious if you have it on hand)
1/4 C. butter, melted
2-3 Tbsp. olive oil
Salt and pepper
Pork:
1 boneless pork loin roast (4 lbs. or so)
Salt and pepper
1/4 cup balsamic vinegar
2 Tbsp. dijon mustard
2 Tbsp. chopped fresh thyme
Preheat oven to 425 degrees.
Prepare veggies and place in large roasting pan. Drizzle with melted butter and olive oil; toss to coat. Season generously with salt and pepper. Place in oven for 15-20 minutes while you prepare the pork loin.
Season pork with salt and pepper. In a small bowl, combine vinegar, mustard and thyme.
Remove veggies from oven and give a good stir. Place the pork loin on top of the vegetables and spoon vinegar mixture over the pork. Roast for anywhere from 45-60 minutes, depending on your personal preference. (We tend to eat our pork with just a slightly pink center, which really is safe with pork products nowadays, but it is also perfectly fine to cook until well-done. I cooked our roast last night for about 50 minutes.) Remove from oven and let roast rest 10 minutes before removing twine and carving into 1-inch slices. 
***
Speedy "Chalupies" with Tangy Avocado Sauce
These were one of Mr. Splendid's grandma's signature dishes. She always referred to them as Chalupies, and we still do, too!
Reserved pork from earlier in the week, cut into 1/2″ cubes
1 (15-oz.) can refried beans
1/2 cup salsa
2 avocados
1/4 cup mayonnaise
Lime
1/4 teaspoon garlic powder
Salt, to taste
Tostada shells, heated according to the package directions
Toppings: shredded lettuce, shredded cheese, chopped green onion, salsa
In a large pan with a lid, combine the refried beans and salsa. Stir to combine, and then add the pork, stirring to coat. Cover and heat over medium heat until the mixture is heated through, stirring occasionally.
Meanwhile, peel and pit the avocados, and mash with a fork. Add mayonnaise, the juice of half of the lime, garlic powder and salt, to taste. Mix well to combine.
To serve, top a tostada shell with a portion of the pork mixture and a bit of the avocado sauce. Garnish with your choice of toppings, as desired.
***
Do you have any double duty meals you prepare regularly? I'm always on the lookout for new recipes, so I'd love for you to share!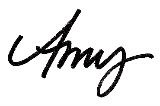 If you enjoyed this post, subscribe to Positively Splendid 
to receive updates, and join us on Facebook and Twitter!





Having grown up in a home brimming with sewing notions and paintbrushes, Amy has a deep love for all things creative. On any given day, you'll find her knee-deep in her latest creative endeavor, with projects ranging from sewing and crafts to home decor and kid-friendly ideas. Amy believes that everyone, regardless of skill level or experience, possesses the ability to create something beautiful, and Positively Splendid was born of her passion for helping others harness their innate creative potential.