I am going to change things a bit around here and start posting our menu plans for the week on Sunday, since our new routine has us picking up our goodies from the ASN Food Club on Saturdays, and our menu plans cycle from Sunday through Saturday now. This helps me keep on top of things! I really cannot say enough how anyone and everyone in the Little Rock area should look into taking full advantage of the items available through the food club. Everything we have had is absolutely amazing, and interacting each Saturday when we pick up our orders with the same farmers who grow our food has been a terrific family experience!
So, what's for supper? Here's our plan for this week.
Sunday – Breakfast: Cranberry Scones; Supper: Green Chile Cheeseburgers with Sweet Potato Fries (Our first grilled meal of the season, and my personal favorite!!)
Monday – Venison Cube Steaks and Red Chile Sauce with Black Beans and Tortillas
Tuesday – Quinoa Risotto with Mushrooms and Thyme
Wednesday – Bouchons au Thon with Spinach Salad
Thursday – Sweet Potato and Sausage Soup
Friday – Homemade Pizza
Saturday – Braised Lamb Shanks with Red Wine Sauce and Toasted Orzo Pasta
As an aside, has anyone heard about the new Jamie Oliver show on ABC, Food Revolution? I saw the first promo for it last night, and so far the research I've done seems to indicate this is something very worthy of standing behind: demanding that better food be served to our children in our schools. I am planning to do more looking into the nitty gritty details of his initiative, and I'll be sure to keep you posted on what I find. I know that he did something similar in Great Britain with sweeping results.
Ok, back to spending time with my entire family on this gorgeous Sunday. Matt just returned from a marathon Colorado ski trip (he deemed it a "business" trip, but that is sheer bollocks ;), and we are all so thankful to have him HOME!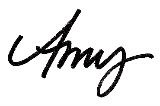 Having grown up in a home brimming with sewing notions and paintbrushes, Amy has a deep love for all things creative. On any given day, you'll find her knee-deep in her latest creative endeavor, with projects ranging from sewing and crafts to home decor and kid-friendly ideas. Amy believes that everyone, regardless of skill level or experience, possesses the ability to create something beautiful, and Positively Splendid was born of her passion for helping others harness their innate creative potential.