Earth day is just one week away, and I love taking the opportunity at this time each year to consider little changes I can make in my daily routine that can possibly make a big impact. Recently, I learned about the Reverse Graffiti campaign by Clorox Green Works, an initiative dedicated to doing just that. 
The idea really is ingenious: take a busy, dirty tunnel in San Francisco, and use it as a backdrop to show the cleaning power of Green Works products by cleaning away the grime to create lovely artistic designs: reverse graffiti! A description of the concept from the people at Clorox:
In 2008, we set out to create a unique and breakthrough way to demonstrate the efficacy of Green Works products.
We chose a high-traffic, extremely dirty, and large spot in San Francisco – the Broadway Tunnel – to become the canvas for a live 140-foot Green Works product demonstration.
We enticed Paul "Moose" Curtis, a British pioneer of an art form called "clean tagging," to help realize our vision. Green Works products are at least 95 percent plant-based, so we decided to reverse out a mural of plants and trees on a dirty city wall. 
With a powerful and larger-than-life demonstration, we encouraged people to think about what Green Works could do in their home if it could clean the dirt and grime off a busy transit tunnel.
We saw great results with the original Reverse Graffiti project. We're excited to elevate and continue the program on a larger scale with the creation of the Reverse Graffiti Gallery by Green Works in Los Angeles.
You can click the video link below to check out a visual of the transformation. Incredible!
Main Video: You Tube Reverse Graffiti Video
The reverse graffiti concept taps into the Green Works mantra that cleaning can be beautiful.

I love that!

 I love, too, that Green Works products are formulated using plant- and mineral-based biodegradable cleaning ingredients, making these a terrific option for those striving to find greener alternatives to other cleaning products out there without having to compromise on cleaning performance. 
Through the Reverse Graffiti Project, Green Works is making one of LA's grimiest corners, alleys or nooks beautiful this May and now's

your

chance to help!
Win it!
Green Works is hosting a sweepstakes where the grand-prize winner will receive a three-day trip for two to Los Angeles to attend the Reverse Graffiti Gallery opening, a $1,000 gift card and access to the best art the city has to offer with day passes to some of the city's museums! Three additional entrants will also be selected at random to win Green Works products. 
To enter, visit the Reverse Graffiti Gallery sweepstakes on the Green Works Facebook page. While there, you can lend a hand in helping to create a reverse graffiti image with artist Mr. Kiji to appear as the final art piece in the Reverse Graffiti Gallery.
Registration for the sweepstakes ends April 26th at 11:59 p.m. Eastern. 
Wanting to see more on the clean tagging concept? Head over to watch the video below. It is so incredible that something so beautiful can be created in such an unlikely way!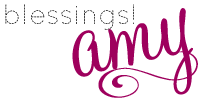 Thanks to Green Works for sponsoring today's discussion. Rest assured that all opinions stated here are expressly my own, and I am dedicated to sharing only content I feel my readers will benefit from and enjoy.
Having grown up in a home brimming with sewing notions and paintbrushes, Amy has a deep love for all things creative. On any given day, you'll find her knee-deep in her latest creative endeavor, with projects ranging from sewing and crafts to home decor and kid-friendly ideas. Amy believes that everyone, regardless of skill level or experience, possesses the ability to create something beautiful, and Positively Splendid was born of her passion for helping others harness their innate creative potential.