Spring has sprung! Hooray! It seems like all creatures great and small are thankful for the change of seasons, and we have so enjoyed seeing our little backyard wildlife refuge return to life. With two 40-plus-foot oak trees just outside our back door, we have never been lacking of birds and squirrels to keep us entertained, and it is always so refreshing when the sounds of chirping and barking recommence after a long winter's hiatus. It is what always tells me definitively that spring indeed has arrived!
To ensure our little friends don't venture to greener pastures (a.k.a, the yard next door ;), the kiddos and I put together little "sandwiches" for them to nosh on, which we hung from kitchen twine from some of our trees in the back. It was so much fun to see the animals vying for the goodies we had left out for them. What a fun way to spend a lazy spring afternoon!
Interested in making a few of these of your own? It is such a great activity for little hands, and there is really nothing to it!
Supplies:
Bread
Cookie cutters
Wooden skewer
Peanut butter
Birdseed
Kitchen twine (or other string)
Now, hang your "sandwich" from a branch in your preferred spot, and sit back to watch the creatures enjoy your handiwork!
Enjoy!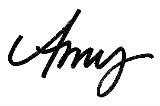 If You Liked This, You Might Also Be Interested In: