It has been a day. Quite a day. Not-so-stellar news arrived from multiple sources. I received a phone call for a last-minute showing of our home, and literally the moment I was finished with my mad-dash cleaning frenzy to ready it for possible buyers, my phone rang again. The real estate agent called to cancel the showing. 
I would by lying if I didn't say that I wasn't reduced to a crying fit of tears at that point. I am the type of person who likes to be in control of a situation, but selling a home in the current market is one that is entirely

not

amenable to any semblance of control. I have no idea when, or if, people will come to look at our house on any given day, and yet, I have to keep our house as though we will be welcoming guests at any moment. With three children aged 4 and under, that is no small feat. 
The kiddos and I piled into the car to grab some frozen pizzas at Kroger a few minutes ago, and as I was driving, my head was swirling with unease. When will this stressful season is over? How will the kids cope with the transition to a new city? How long will all of us have to be apart once Matt starts his new position in a couple of weeks?
And then – right smack in the middle of it all – a calming message to ease my troubled mind:
Just be still, Amy, and know that I AM.
Thank God for a precious song on the radio to remind me that even when things are their most stressful, even when I am the most overwhelmed, there is Someone who loves me. Who is here for me. Who roots for me. Who loves me enough to have a plan for me, the self-centered worrywart that I am.
Isn't it incredible how God meets us where we are? 
Thank you, friends, for allowing me to pour out my heart! I am so thankful for you!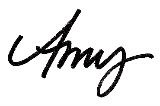 If you enjoyed this post, subscribe to Positively Splendid 
to receive updates, and join us on Facebook and Twitter!





Having grown up in a home brimming with sewing notions and paintbrushes, Amy has a deep love for all things creative. On any given day, you'll find her knee-deep in her latest creative endeavor, with projects ranging from sewing and crafts to home decor and kid-friendly ideas. Amy believes that everyone, regardless of skill level or experience, possesses the ability to create something beautiful, and Positively Splendid was born of her passion for helping others harness their innate creative potential.