Create a fun lineup of puppets straight from a Picasso painting with your children this week!
Let me preface this post by stating what is most likely the obvious: In a household with three children aged 4 and under, we eat a lot of macaroni and cheese. And I do mean a lot. That little box has helped me in a pinch more times than I care to enumerate.
I mentioned before when I shared these bubble wrap crocodiles about the fun kids' craft book my mother-in-law gave me a while back. It is full of terrific ideas for little ones, and as I was thumbing through it recently looking for an indoor activity to entertain my older two monkeys, I was immediately drawn to some puppets calling for small cereal boxes as the base. (Think of the mini cereal boxes often served at hotel Continental breakfast bars.) The puppets were darling, and I really wanted to put some together, but who on earth wants to go out and spend far more per ounce for a product just because the packaging is cute? Not this mama! While I was prepping a box of mac & cheese last week, though, I had a sudden epiphany: why couldn't I just use these boxes instead?
What a fun activity for little hands. You can tailor this craft to the age group you are targeting by doing more or less of the prep work before the hands-on time with your kiddos. I love the fact that this is one activity where a child's imagination can really soar. And in addition to the fun of putting them together, these little guys are downright delightful to play with, too!
It probably goes without saying, but when opening the boxes you plan to use for this project, be very careful not to tear it up beyond repair! Open the flaps on one end instead of using the perforated pour spout many boxes provide. That way, you can simply apply a bit of hot glue to the open flaps to re-seal the box before you begin the project.
All set? Let's get started!
You'll need…
Empty macaroni and cheese boxes
Hot glue
Acrylic paint and foam brushes
Craft foam sheets
Markers
Scissors
Elmer's glue
Googly eyes, feathers, and other various embellishments
Sanity-Saving, Plan-Ahead Tips for Busy Parents
The night before…
…
gather all supplies
and place in one location.
…locate your handy-dandy box of
freezer paper.
With painting/gluing projects like this one, it is a lifesaver in making for super easy cleanup!
…consider
painting and cutting the boxes
to have them at the ready if you are working with very small children.
…
pre-cut various face shapes and features
if your children are too small to do so themselves, or if the time you will have to complete the project will be somewhat limited.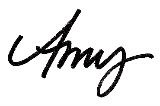 The hot glue, knife and scissors all required for this project should only be used by an adult. 
Craft safely!
Linking to…
Skip to My Lou

If you enjoyed this post, subscribe to Positively Splendid 
to receive updates, and join us on Facebook and Twitter!





Having grown up in a home brimming with sewing notions and paintbrushes, Amy has a deep love for all things creative. On any given day, you'll find her knee-deep in her latest creative endeavor, with projects ranging from sewing and crafts to home decor and kid-friendly ideas. Amy believes that everyone, regardless of skill level or experience, possesses the ability to create something beautiful, and Positively Splendid was born of her passion for helping others harness their innate creative potential.