Soaking up the summer rays is good for the soul, but even with the amount of sunscreen you should be wearing each time you venture out, your skin might very well need a bit of rejuvenation after being exposed to so many rays. I have been trying to build up my arsenal of all-natural body-care recipes, and this one is my latest discovery. It is so simple, I was skeptical at first over how much benefit I would garner from it, but after trying this after our last trip to the pool, I am sold! A glycerin and rose water mixture has been touted as an excellent toner for sensitive skin (which, I'm sure we'd all agree: sun-kissed skin can tend to be quite sensitive!), and those ingredients coupled with cucumber and its natural cooling properties make this Soothing Summer Skin Refresher a must-try for anyone with outdoor plans in his or her future. Enjoy!
Soothing Summer Skin Refresher
Approximately one half of one large cucumber, seeded and chopped fine
Vegetable glycerin
Rose water
Place chopped cucumber on the center of a clean, dry tea towel. Fold all corners up and around the cucumber, then twist to seal your tea towel "packet." Working over a medium-sized bowl, continue twisting in this manner to wring the moisture from your cucumber, catching the liquid in the bowl as you work. Your goal is to catch 1 tablespoon of the cucumber's juice in this manner. (See photo below.) Once you have done so, discard the cucumber solids. To the reserved cucumber juice, add 1 tablespoon glycerin and 1 tablespoon rose water, stirring well to combine. To use, rub evenly over skin. Store any of the mixture that remains in an air-tight container in the fridge for no longer than a day.
Have a terrific evening!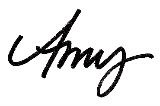 If you enjoyed this post, subscribe to Positively Splendid 
to receive updates, and join us on Facebook and Twitter!





Having grown up in a home brimming with sewing notions and paintbrushes, Amy has a deep love for all things creative. On any given day, you'll find her knee-deep in her latest creative endeavor, with projects ranging from sewing and crafts to home decor and kid-friendly ideas. Amy believes that everyone, regardless of skill level or experience, possesses the ability to create something beautiful, and Positively Splendid was born of her passion for helping others harness their innate creative potential.