Oh my goodness. Have you ever worked on something for so long that it feels like it's become a part of you? For months now, the lion's share of my DIY endeavors have been done for George's sweet little nursery, a space that I could not be more proud or fond of! This room is every bit of what I hoped it would be when I first started to envision it all those months ago: a vibrant, happy space, and one that is current and stylish yet entirely livable.
 Until the day of our son's arrival, we didn't know if he was a boy or a girl (the surprise of a lifetime!), so creating a space equally appropriate for either sex was somewhat of a challenge. The very first thing I decided on for the nursery was the color scheme, which evolved from my initial plan of a duo of chartreuse and navy to also include turquoise. These colors were a terrific gender-neutral selection, as they could easily be tailored for either a more masculine or feminine sensibility by incorporating different accessories and accents.
When it came to an overall theme for the nursery, I found myself gravitating toward a bee motif, since we didn't know what the baby would "bee" until the big day. As I continued adding new elements to the room, I also incorporated quite a few bird elements as well, although I can assure you that I in no way set out when planning this nursery to make it centered around the birds and the bees! 😉
This space was a true labor of love, and one that will quite possibly always be my favorite DIY project ever. With the exception of a handful of elements, everything in this space was sewn, crafted or redone with my own two hands. In knowing this would be the last nursery I would plan and execute (after sweet George, our family is complete), I poured my heart into this space to make it a little retreat where I can rock my baby boy and soak up every bit of the joy these precious days with him have to offer. 
Let's take a tour of Master George's nursery, shall we?
As we walk through the room together, I will include links to each of the specific project tutorials I've shared over the course of the last few months below the appropriate photos. 
A view from the door…
I absolutely love that the little outfits my mom and I make for George can be displayed like little pieces of artwork on the clothing rack next to the bookshelf.
My biggest splurge in the space was this upholstered rocker. I love this chair! Instead of buying the matching ottoman, my mom made me a floor cushion using a fabulous tutorial by Susan at Living with Punks (linked in the resources below).
DIY Framed Chalkboard
Stacked Wall Frames
I have had so many of you ask about these little brass owls! These belonged to my husband's grandmother, and I was so happy to be able to include them here.
George has no blanket cozier than this faux chenille blanket made especially for him by Mammo Reita.
This gorgeous sketch was done by a dear friend of my parents'. It is entitled "The Gift." Isn't it wonderful?
The antique dresser I refinished for the space doubles as a changing table. George loves to stare up at the mobile hanging above it! 
Revamped Antique Dresser
Pom Pom Baby Mobile
I made this little name banner and the garland on the shelf below the framed chalkboard using my rosette dies from Lifestyle Crafts.
 The gallery wall next to the dresser is a work in progress. I plan to add the cross-stitch birth announcement sampler my mom is making for him, as well as new photos, in the future. 
 One final look of the entire space on our way out…
Resources:
Jenny Lind Crib – Walmart
Fabric – Premier Fabrics
Lanterns – Luna Bazaar
Clothing Rack – Wayfair
Zebra Rug – Overstock
Rocker – Best Chairs
Crib Bumper and Crib Sheet Tutorial – Sew4Home
Faux Chenille Blanket Tutorial – MADE
Floor Cushion Tutorial – Living with Punks
Fabric Bird Pattern – Spool
Tissue Paper Pom Pom Tutorial – Martha Stewart
***
The joy of having a precious bundle to create this room for has only been increased by having the privilege to share the process with you along the way! To be making a livelihood out of doing the very things I love most – nurturing my family and creating beautiful things – is a veritable embarrassment of riches. I count myself immensely blessed, and I am truly, profoundly thankful (to the bottom of my heart!) to all of you for being a part of my blogging journey!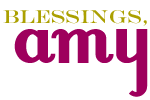 Linking this to…
Skip to My Lou
Home Stories A to Z
Serenity Now
Oopsey Daisy
Lil Luna
Creations by Kara
Every Creative Endeavor
Tatertots & Jello
Flamingo Toes
Beneath My Heart