Every little girl needs a kicky Halloween outfit! I try each year to come up with something cute, and I have to say that I am truly tickled with this year's finished result. From head to foot, Miss Priss is too sweet for words!
My idea for this ensemble came when I was looking through my pattern collection and came across my pattern by Whistlepig Creek Productions for their Flirty Skirty. I just adore this pattern! It is such a spunky little number, and when I was considering the three layers, it dawned on me how cute it would be to use it as a take on candy corn. In constructing the skirt, I used my cheater's rolled hem method, and the rest was simply following the pattern instructions to the letter. This pattern is terrific for beginners and experienced sewers alike!
For the Ruffled Candy Corn Tee, I used the following:
White, orange and yellow scraps of fabric (leftover from making the skirt)
Medium-weight fusible interfacing
Thread
Fabric marker
Black t-shirt
Basic sewing supplies: shears, machine, etc.
My short-cut ruffling tutorial here
I completed the ensemble with a matching hair bow. The boots were her selection. 🙂
For a printer-friendly version of this project tutorial, click here.
Thanks so much for stopping in, my friends!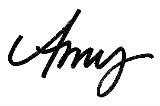 Linking to…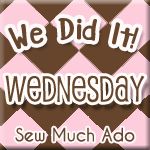 If you enjoyed this post, subscribe to Positively Splendid 
to receive updates, and join us on Facebook and Twitter!





If You Liked This, You Might Also Be Interested In: