You're probably getting sick of hearing at this point about my love affair with all things fall. I just can't help myself! One flavor I start to crave almost like clockwork once that first snap of cool air arrives is that of a crisp, delicious apple. There is really nothing better than gorgeous apples at their autumn peak!

Whether you are craving an apple to eat out of hand, or if you have a particular recipe you are wanting to prepare, deciding which variety of apple to select can be a daunting prospect. There are so many to choose from! Apples that are best for snacking are often not the best candidates for an apple pie or crisp, so I know in my experience, I am often befuddled when it comes to choosing the proper varieties for my baking needs. For today's installment of LLST, I decided to do a bit of research into apples to formulate a bit of a guide for selecting the right apple, no matter the situation. 
As a general rule, the softer an apple is in texture (think of a Red Delicious or a McIntosh), the less appropriate it is for use in baking. Apples with crisp textures are generally best for cooking and baking, since they will retain a bit of bite even after they've been cooked for lengths of time. 
Cameo

– Cameos have a very dense, crisp flesh with a mildly tart flavor. They are terrific eaten raw, but they are also a great option for baking and cooking. They resist browning, so they are a ideal for salads or fruit trays, too.
Fuji

– Very firm, sweet and juicy, these apples make a terrific snack, and they are an ideal candidate for salads.
Gala

– Galas are crisp and juicy, with a very sweet flavor. They are quickly becoming one of America's most popular varieties, as they are terrific for both snacking and baking. Great in salads, too!
Golden Delicious

– These apples have a soft flesh and are characterized by their bright yellow color and their mellow sweetness. Resistant to browning, they are a great option for salads. They are also a fine option for baking, although they do tend to lose their flavor when cooked.
Granny Smith – When many people think of making apple pie, these are often the first apples that come to mind, and for good reason. Granny Smiths have an extremely tart flavor that mellows as it bakes, and its firm texture holds up well during baking. Additionally, the tartness of these apples can be a great element in savory or salty dishes.
Honeycrisp – I **love** these apples, folks. Developed at the University of Minnesota, Honeycrisps have a crisp flesh with a sweet-tart crunch that will knock your socks off! They are marvelous for snacking and in salads, but they are a great option for baking, too, since their dense texture holds up well when cooked. Stored in the refrigerator, these beauties will last for up to two months.
Jonagold

– With a mildly tart sweetness and a crisp, yellow flesh, this variety is extremely versatile, making it as suitable for eating out of hand as it is for baking.  
McIntosh

– These apples have perhaps the softest texture of all I've listed, which makes them less than ideal for baking and cooking, but terrific for apple sauce and apple butter, or for snacking if your aren't turned off by the somewhat mealy flesh. 
Red Delicious

– This is the apple we probably all gave our favorite teachers when we were small: brilliant red and very sweet, with a somewhat soft texture. I'll be honest in saying these aren't my favorite apples, as I find they tend to be a bit mealy. Eat red delicious apples out of hand or use them in salads, but don't use them for baking, as their texture is soft and won't hold up well when cooked.
Sources: 
The All-New Ultimate Southern Living Cookbook
Epicurious.com
U.S. Apple Association
Craving even more information on apples? Check out this Visual Guide to Apples on Epicurious.com, or the Apple Guide on the U.S. Apple Association website. Both provide photos of each of the varieties mentioned, so you'll know exactly what you're looking for when you head to the store.
Is your whistle whet for some recipes to put apples to good use? I'll be serving up ideas for some of my favorite apple recipes later this week!
Besos,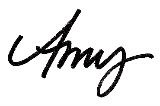 If you enjoyed this post, subscribe to Positively Splendid 
to receive updates, and join us on Facebook and Twitter!





Having grown up in a home brimming with sewing notions and paintbrushes, Amy has a deep love for all things creative. On any given day, you'll find her knee-deep in her latest creative endeavor, with projects ranging from sewing and crafts to home decor and kid-friendly ideas. Amy believes that everyone, regardless of skill level or experience, possesses the ability to create something beautiful, and Positively Splendid was born of her passion for helping others harness their innate creative potential.