Once again, my sweet mom (known around here as Mama Reita) has gone above and beyond with the girls' Halloween outfits this year. Really, does it get any cuter?
Oh, how Cecily adores her big sis.
Mama Reita is a true applique wiz, and she always finds the cutest designs! This candy corn design is from
DigiStitches,
and it is available as a FREE download for all of their
Facebook fans.
Isn't that generous?
To round out Miss Charlotte's outfit, I picked up a pair of fun knee socks from Target. These will also be making an appearance in her Halloween costume this year. 🙂
My girls are so lucky to have such stylish duds to wear again this Halloween. Thanks, Mom!
Be sure to check out Mama Reita's other darling creations here!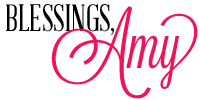 If You Liked This, You Might Also Be Interested In: