I've teamed up with Bob's Red Mill to bring this delicious recipe to you. All opinions are entirely my own.
Baking is genuinely one of my favorite things about the holidays, and I especially love to make yummy treats to give as thoughtful gifts to special friends. These delicious cinnamon roll cookies with cream cheese glaze are so pretty all packaged up for gift-giving, and they have all of the irresistible sweet-and-spicy flavor of a cinnamon roll in a cookie form! These are so fun to make and take for cookie exchanges, too. Continue reading for the recipe for my cinnamon roll cookies, which are made particularly delicious with flour from Bob's Red Mill.
When it comes to holiday baking for gift-giving, I always strive to wow my recipient with recipes that not only taste incredible, but also look pretty when all packaged up. The top-notch quality of Bob's Red Mill products like their All-Purpose Organic Flour ensure my holiday baked goods always turn out just right, and because the Bob's Red Mill philosophy is that small acts of kindness make the world a better place, I always feel really great about using their products in recipes the whole year through.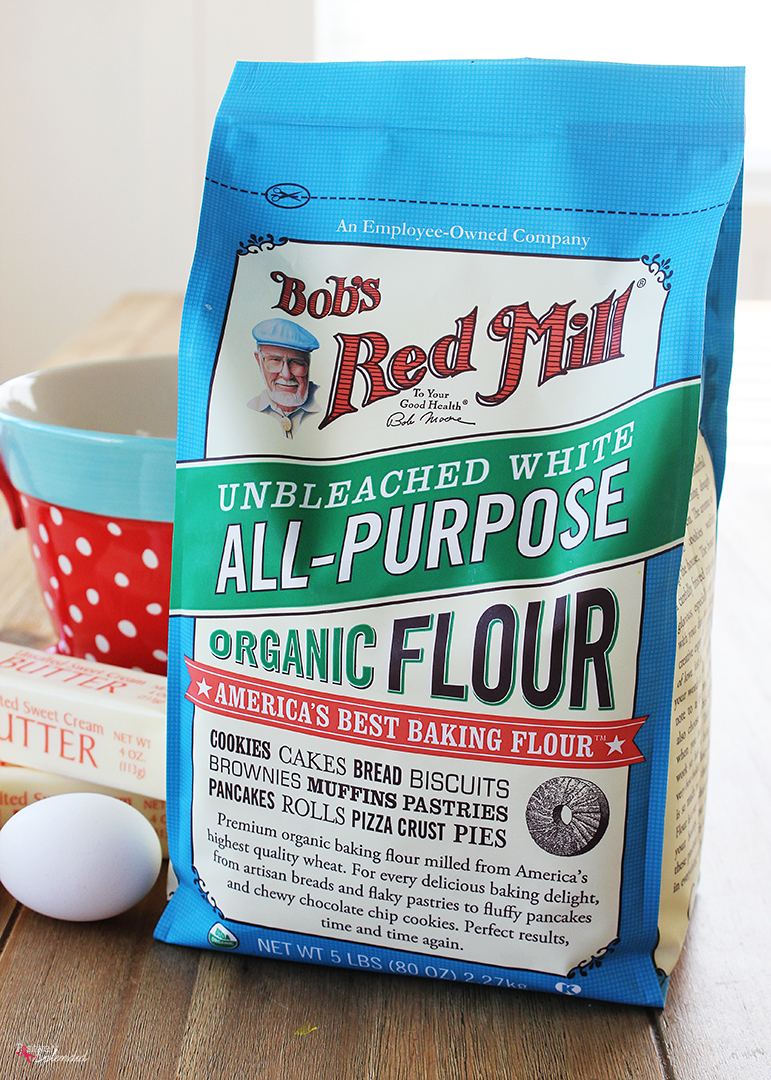 Did you know that psychologists have found that the act of baking something for someone else not only directly benefits the recipient, but it also promotes a sense of wellbeing for the baker? Taking time to make something delicious for someone is such a wonderful way to spend quality time as a family, too. It's one of my favorite things to do with my kids during the holiday season!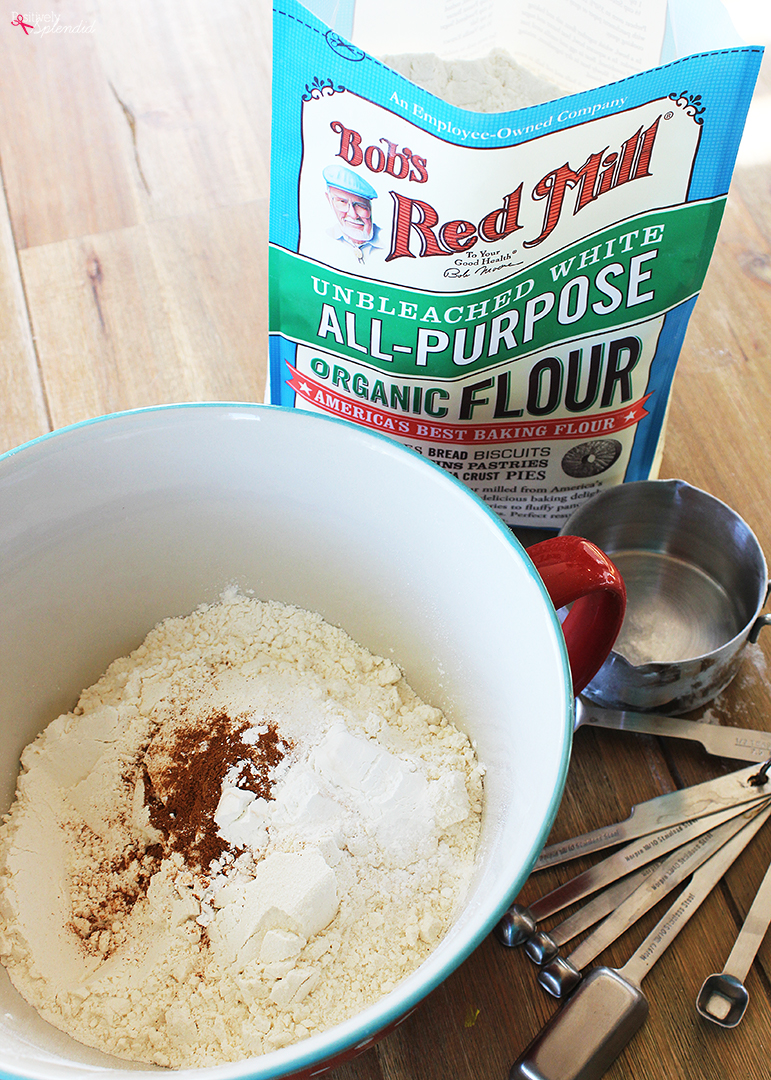 There is something about this cinnamon roll cookie recipe that makes these so fun to make. Seeing the ribbons of cinnamon filling peek out from between the swirl of cookie dough makes me smile every time!
The cream cheese glaze here gives a tangy pop of sweetness to the finished cookies. Just like a true cinnamon roll!
Cinnamon Roll Cookies with Cream Cheese Glaze
Ingredients
For the cookies
1 cup (2 sticks) unsalted butter, softened
½ cup granulated sugar
2 large eggs
1 teaspoon vanilla extract
3 cups Bob's Red Mill All-Purpose Organic Flour (Save $1 off any Bob's Red Mill Product)
2 teaspoons baking powder
½ teaspoon ground cinnamon
½ teaspoon salt
1 cup packed brown sugar
2 teaspoons ground cinnamon
¼ teaspoon ground nutmeg
For the glaze
2 ounces cream cheese, softened
1 cup powdered sugar
½ teaspoon vanilla extract
1 tablespoon milk
Instructions
Place the butter into the bowl of a stand mixer outfitted with a paddle attachment. Beat at medium speed until smooth. Gradually add granulated sugar, beating until fluffy. Beat in eggs, one at a time, until well incorporated. Stir in the vanilla extract.
In a separate bowl, combine the Bob's Red Mill All-Purpose Organic Flour, baking powder, ½ teaspoon cinnamon and salt. Whisk to combine.
Gradually add the flour mixture to the butter mixture, beating until well blended. Turn the dough out onto a lightly floured surface, and shape into a disk. Wrap in plastic wrap and refrigerate for at least 1 hour.
In a small bowl, combine brown sugar, 2 teaspoons cinnamon and nutmeg, stirring well to combine.
When dough has thoroughly chilled, turn it onto a lightly floured surface and roll to ¼" thickness. Trim away the edges of the dough to form a rectangle. Spoon the brown sugar mixture on top of the dough, gently pressing the sugar into the surface of the dough. Starting at one of the narrow ends, roll the dough jelly roll style to form a log. Wrap the log in plastic wrap and refrigerate for 1 hour more.
Use a very sharp knife to slice the log into round that are ¼" thick. Place the cookies about 2 inches apart onto a baking sheet lined with parchment paper. Bake at 350 for 12 minutes, or until golden. Allow to cool on pan for 10 minutes before removing to a wire rack to cool completely.
While cookies cool, prepare the glaze. Beat the cream cheese until smooth. Gradually beat in the powdered sugar, ¼ cup at a time, until well incorporated. Stir in the vanilla extract and the milk, adding a bit more milk if necessary to achieve a drizzling consistency. Place the glaze into a zip-top bag; snip off a small portion of one corner. Pipe the glaze onto the cooled cookies.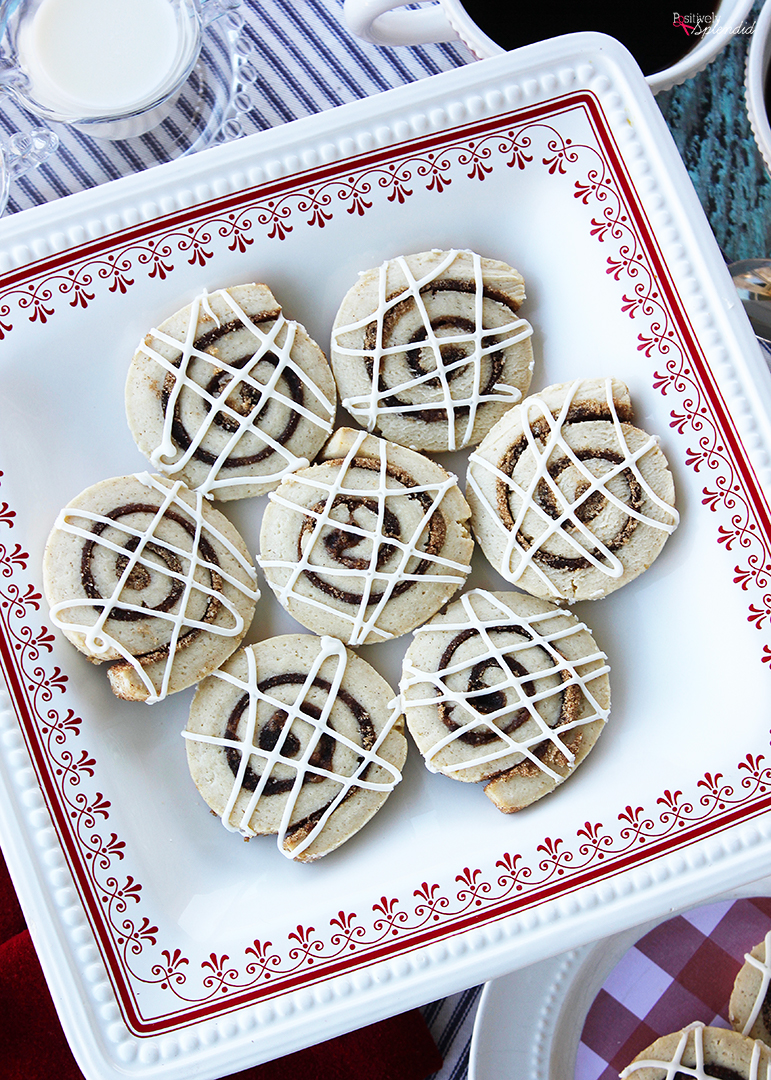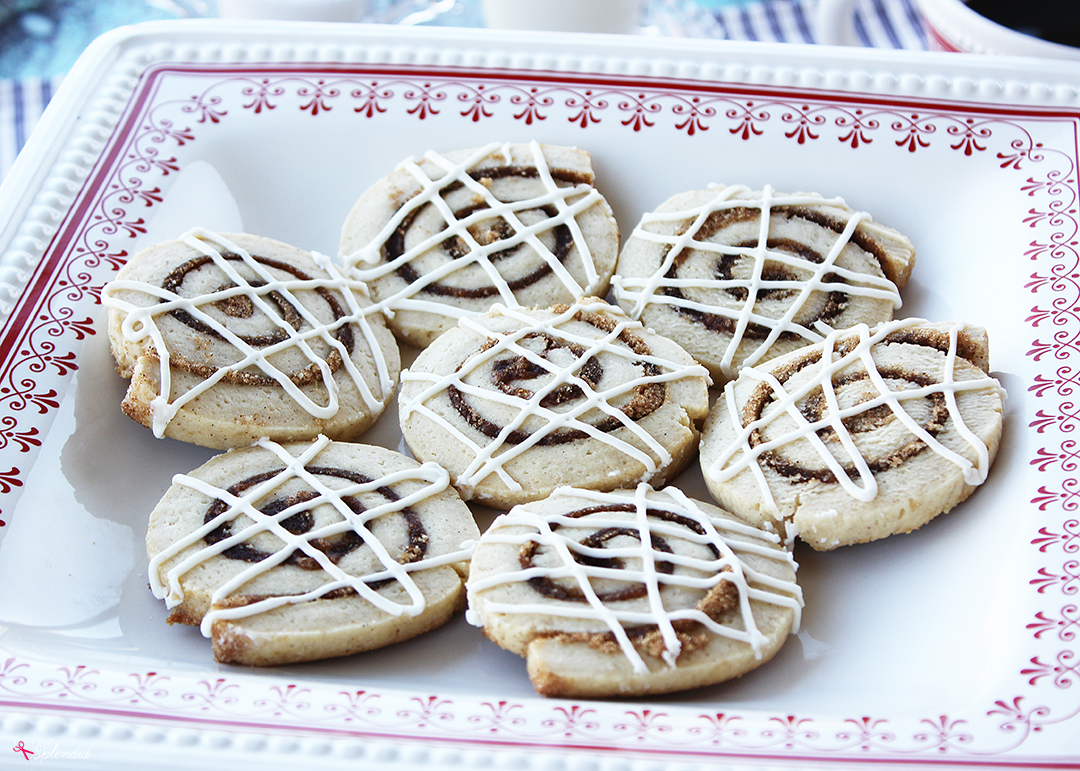 Handy gift boxes with a clear top are the perfect way to package up a batch of these cinnamon roll cookies to give to someone special.
Add a pretty ribbon bow, and your delicious gift is complete, and ready to bestow upon someone special! These packages are perfect for giving to teachers, neighbors, friends and more.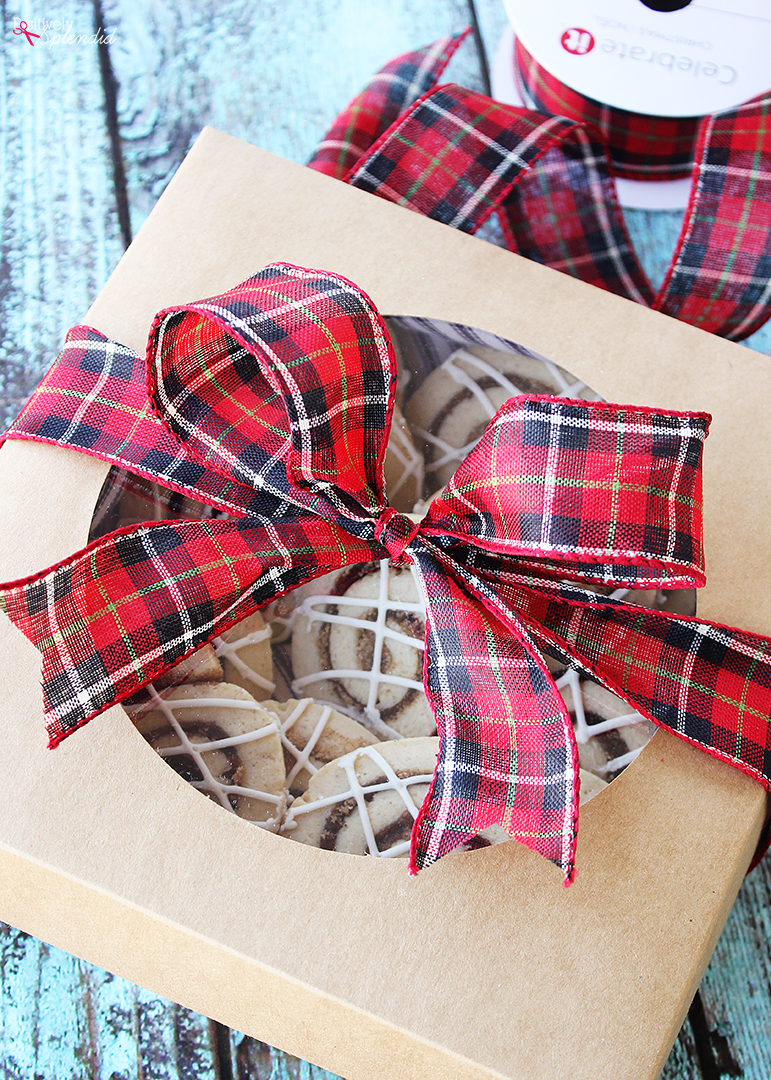 I teamed up with Bob's Red Mill to bring this delicious recipe to you. All opinions are entirely my own.

Having grown up in a home brimming with sewing notions and paintbrushes, Amy has a deep love for all things creative. On any given day, you'll find her knee-deep in her latest creative endeavor, with projects ranging from sewing and crafts to home decor and kid-friendly ideas. Amy believes that everyone, regardless of skill level or experience, possesses the ability to create something beautiful, and Positively Splendid was born of her passion for helping others harness their innate creative potential.