There are a few recipes in my arsenal that I simply do not mess with. Lasagna. Mama Reita's meatloaf. Brownies. Chocolate Chip Cookies.
And this one. 
I found this recipe in an issue of Relish magazine eons ago, and I was smitten with it right from the start. This pie contains only the most basic ingredients. Its simplicity is belied, however, by the fact that it is assembled in a spring form pan, which not only makes for a spectacular presentation, but also for slices of pie so sky-high and brimming with apple-y goodness that you almost need a knife to help slice through them!
With layer upon layer of spicy apple goodness and a crust with a tender crumb that always leaves you yearning for just a sliver more, this is, without a doubt, the quintessential, never-mess-with apple pie recipe for this household. And please – don't forgot the Bluebell Homemade Vanilla ice cream, for goodness' sake!
Deep Dish Apple Pie
from Relish Magazine
For the crust:
2 1/2  cups all-purpose flour
1  teaspoon salt
3/4  cup vegetable shortening
6 to 7  tablespoons ice water
For the filling:
4  pounds tart apples (such as Granny Smith), peeled, cored and sliced
1/2  cup all-purpose flour
1 1/3 to 1 1/2  cups sugar (The original recipe calls for 1 1/2, but I always add a little less, since we prefer a more tart pie)
1  teaspoon cinnamon
1/2  teaspoon salt
3  tablespoons butter, cut into small pieces
Cinnamon-sugar (optional)
Preheat oven to 375 degrees.
For the crust, mix flour and salt in a large bowl. Cut in shortening using a pastry blender or until mixture resembles coarse meal. Add ice water 1 tablespoon at a time. Stir gently and gather into two balls, one about twice as large as the other.
Alternatively, you can use your food processor to make the dough, which is my preferred method. Pulse together the flour and salt. Cut the shortening into small pieces, and add it to the bowl of the processor. Pulse 5-6 times until the shortening is fully incorporated in the flour mixture and the mixture contains no pieces of shortening larger than a pea. Add the water, 1 tablespoon at a time, pulsing to incorporate after each addition. Turn the dough onto your floured work surface and knead just enough to bring the dough sufficiently together. Divide the dough into two balls, as described above.
Roll out larger ball on a lightly floured surface until it is large enough to cover the bottom and sides of a 9-inch springform pan, with about 2 inches of overhang. Roll the smaller dough ball into a 9-inch circle.
To prepare the filling, combine apples, flour, sugar, cinnamon and salt; toss well. Spoon into prepared crust. Sprinkle pieces of butter on top. Place top crust over filling. Fold overhang evenly around the top crust. Cut 10 to 12 slits in top crust. Sprinkle with cinnamon-sugar if desired. Bake about 1 hour or until crust is deep golden and the filling oozes through the slits.
Apple pie this week and college football starting this weekend: fall is just around the corner, my friends!!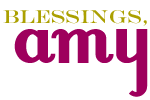 Having grown up in a home brimming with sewing notions and paintbrushes, Amy has a deep love for all things creative. On any given day, you'll find her knee-deep in her latest creative endeavor, with projects ranging from sewing and crafts to home decor and kid-friendly ideas. Amy believes that everyone, regardless of skill level or experience, possesses the ability to create something beautiful, and Positively Splendid was born of her passion for helping others harness their innate creative potential.