With September here, it seems the blogging world is welcoming fall with open arms, and this blog is no exception! Even in the midst of preparations for the new baby, my creative wheels are turning with Halloween and fall projects. I'll begin sharing those ideas next week, but until then, I thought it would be fun to share a lineup of some of my favorite past fall creations!
(I) Ruffled Autumn Leaf Tee
(II) Ruffled Candy Corn Tee
(III) Halloween Goody Bags
(IV) Free Spirit Fall Wreath
***
I don't think I ever thanked all of you for voting me through as one of the stars for the next season of

Crafting with the Stars.

So – THANK YOU! I am so excited! 
Contestant Auditions for the next season are now open! The prizes this season are incredible!!
Entries are due by

Thursday, September 15 at 8 p.m. MDT,

so don't delay in heading over to link up one of your favorite projects!
Enjoy your holiday weekend, friends!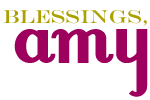 If You Liked This, You Might Also Be Interested In: