Yesterday marked the first installment of my

DIY Projects to Save You $100's 

series. To check out the first three money-saving categories, click over to that post, and then be sure to hurry back to see today's list of ideas!
***
four.
Window Treatments
Hiring a professional to outfit the windows in your home can cost upwards of hundreds (or more!) per window, and even pre-made, non-custom drapes from places like Pottery Barn can cost an arm and a leg. DIYing your own window treatments can not only save you serious money, but it also allows you to truly customize your window treatments to perfectly suit your home's design aesthetic. They key: do some legwork to find a great deal on fabric you love. In my area, there is a fabric store that specializes in home decor fabrics that are slightly flawed, and you can often find terrific fabrics for as little as $5 per yard. When it comes to home dec fabrics, it pays to shop around!
One option out there for saving even more money on drapes is to take premade drapery panels and gussy them up with a bit of your favorite fabric. I did that for the drapes in George's nursery. For just about an hour's worth of work and a couple of yards of fabric, I achieved a truly custom look for the window in this space. 
Another terrific example of customizing premade drapery panels are these striped drapes at the Yellow Cape Cod. These drapes employ the same basic concept behind my drapes above, but Sarah managed to make them with no sewing whatsoever. Color me impressed!
Valances are another way to really add pizzazz to windows. I created the pennant valance pictured above in the photo of George's room with scraps of fabric left over from the other nursery projects, and it really makes the space pop! 
If you're looking for a wide array of patterns for show-stopping valances, I love the custom, unconventional look of the designs from Pate Meadows. I used one of their Ruth pattern to outfit the window in my family room, and I was delighted with not only how easily the project came together, but how professional the end result was.
Looking for even more great window treatment how-to's? Consider these:
Lined Curtain Panels @ House of Hepworths
Curtain Panels with Grommets @ Sew 4 Home
five.
Furniture 
I feel strongly that the majority of furniture manufactured today doesn't even begin to hold a candle in terms of quality to the furniture made in years past. And the worst part is, you often pay just as much today (if not more!) for furniture that will not hold up to the test of time. Scouring yard sales or Craig's list for old furniture pieces to refinish or reupholster can save you an incredible amount of money, and, done right, your hard work will pay dividends by enabling you to add a piece to your collection that will last for many, many years.
For George's nursery, I knew exactly the type of dresser I wanted to include in the space, and I stalked Craig's List until (finally!) one day I saw just the piece I was wanting. $100 later, this little gem was loaded into the back of my Sienna. My hubby thought I had completely lost my mind!
But a bit of paint and lots of TLC later, this is what she became: a piece with a story behind it that will undoubtedly be a part of our decor for many years to come!
My good friend Beckie is the queen of breathing new life into old furniture pieces, like this brilliant transformation of a vintage television cabinet into a console table for her entry!
Beckie's site Roadkill Rescue is brimming with transformations like these. If you are in the market for furniture inspiration, that is a great place to start!
A couple of other fabulous furniture projects…
This coral dresser re-do from the incredibly talented Mandi from Vintage Revivals is one of my favorites of hers. I love the incorporation of the mirrors here!
With a bit of paint, Traci from Beneath my Heart transformed a $70 yard-sale hutch into something special…
…and Jen from Scissors and Spatulas turned her husband's childhood bed into this beautiful bench!
I could go on and on sharing furniture transformation projects that will knock your socks off, but suffice it to say that with a can of paint and some creative tenacity, you can achieve the same looks you love from your shelter magazines for a fraction of the cost!
six.
Organizing
The business of keeping a home organized can be a downright expensive venture. The storage bins, baskets and other organizing goodies found in the aisles of the container store or in the pages of Pottery Barn are downright alluring, but their price tags? Not so much. Even the storage cubby systems found at big box stores like Target and Walmart are atrociously overpriced, considering you are paying a premium for supplies that would cost you next to nothing at your home improvement store. 
Case in point: this Pottery Barn Cameron storage system that retailed for around $3000 by the time you factored in shipping and accessories …
…and this knock-off made by Ashley at Shanty 2 Chic with plans by Ana White for just $300, including the baskets. Incredible!!
And a little birdie told me that to save even more money on systems like that one, there happens to be a fantastic tutorial for making storage bins from diaper boxes. Just sayin'. 😉
Why stop at saving money on media and toy storage? Check out these great creative DIY organization options for a variety of other purposes!
DIY Letter Organizer @ Noodlehead
Pant Hanger Ribbon Storage @ Creating Keepsakes
Coke Box Can Organizer @ Then She Made
Kids' Cable Art Organizer @ Positively Splendid
***
Obviously, not everyone can be a master of each of the categories I've listed in these posts. I am great at fabric and sewing projects, but building and construction intimidates me to no end. 

And that is okay!

 Tackle projects that utilize your strengths, and then use the money saved in those projects to invest in the ones you need to hire out to a professional or buy ready-made.
Thanks so much for reading!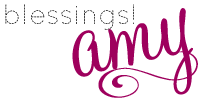 Having grown up in a home brimming with sewing notions and paintbrushes, Amy has a deep love for all things creative. On any given day, you'll find her knee-deep in her latest creative endeavor, with projects ranging from sewing and crafts to home decor and kid-friendly ideas. Amy believes that everyone, regardless of skill level or experience, possesses the ability to create something beautiful, and Positively Splendid was born of her passion for helping others harness their innate creative potential.