It has been almost a full week since I returned home from Salt Lake City where I attended the Snap conference. What an experience!
This was the first year for the conference, and the Snap team couldn't have done a better job of organizing a conference that was informative yet intimate, on trend yet totally relevant. I took so much away from that weekend, and I know I can speak for the vast majority of attendees when I say that I am already looking forward to going back again next year!
The venue they chose for the event, Thanksgiving Point in Lehi, was absolutely breathtaking. The tulips were in full bloom, and the bright colors juxtaposed against the majestic mountains in the background was simply stunning!
Before I go any further, I have to take a minute to thank my sweet mom for accompanying me to the conference. She actually flew in from New Mexico to meet me in Utah for the sole purpose of taking care of 6-month-old George while I attended sessions and networked with my fellow bloggers. It was the general consensus of the other attendees that I have the best mom ever! 
I have been fortunate enough to attend a few other conferences in the past, but I can say without hesitation that none has had more of an intimate, meaningful feel than Snap. As cheesy as this sounds, the moment I walked through the door on Thursday night, I felt a sense of warmth and belonging that truly fed my soul. 
To be surrounded for three days by like-minded creative types was incredibly motivating!
I was horrible at taking enough pictures of the weekend, and there are so many others not pictured here that truly enriched my Snap experience! Love you ladies!
Of all of the things I took away from Snap, I think the whole experience can be summed up in one phrase:
The creative blogging community is full of precious, amazing people.
We are wives, mothers, grandmothers, sisters and friends. We are from the North, South, East and West. But despite these differences, we are united by the desire to help others harness their unique creative potential. Incredible!
And, to end on a funny note: This photo was taken in the tulip gardens on site, and I was trying to capture a photo of the mountains in the background. Unbeknownst to me until I downloaded the pictures yesterday, I happened to capture this funny little guy walking like an Egyptian in the foreground. Hysterical!
***
Thanks so much for stopping by, everyone! I'll see you here tonight for this week's Saturday 7 Party!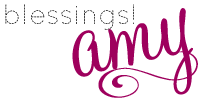 Having grown up in a home brimming with sewing notions and paintbrushes, Amy has a deep love for all things creative. On any given day, you'll find her knee-deep in her latest creative endeavor, with projects ranging from sewing and crafts to home decor and kid-friendly ideas. Amy believes that everyone, regardless of skill level or experience, possesses the ability to create something beautiful, and Positively Splendid was born of her passion for helping others harness their innate creative potential.