Since I had never dyed anything before, I was a bit apprehensive about coming up with a project idea for using my goodies. In my quest for just the perfect idea, I did the one thing any southern girl knows is essential before trying something new: I called my mama. 🙂
I actually mixed two colors for my project today to achieve just the look I was going for, and I couldn't be more pleased with the result!
So, let's get started creating, shall we?
Rit Dye: Teal, Cherry Red, and Tangerine
Gloves
1 package of corn husks (found in the Hispanic foods section of most markets)
Styrofoam cones
U-shaped floral greening pins
Twine
Hot glue
Bells or other small baubles
I have to say that these little gems make me very nostalgic for New Mexico. I think they convey such a funky, Southwestern feel!
And to keep up with all of the latest goings-on with Rit Dye (and for lots more fun dyeing ideas!), be sure to tune in to all of their spots on the web:
Thanks for stopping in!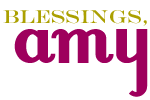 Linking this to…
Serenity Now
Tatertots and Jello
I was compensated by Rit Dye for this review. All opinions expressed here are entirely my own.