I recently had a reader write to ask about which tools I would recommend for new crafters wanting to get their feet wet. With Christmas fast approaching, I thought a post like this one would be perfect for helping you round out your lists for Santa! 🙂
An email from PS Reader Jennifer:
 I was wondering if you have ever done (or would consider doing) a post about the basic supplies needed for crafting?  Basically a list of the best and most used products and tools to get started in the crafty world?  I know each project is so different but I am working on a Christmas list and would like to add some of the bigger ticket items… Such as, do I want a silhouette machine or a circuit machine!?  What is the difference?  This week you mentioned a cutter to use for the coke can… What other projects might I use that for?
Great questions, Jennifer! It can be so, so daunting when you're first starting out as a crafter, or even when you're an experienced crafter wanting to expand your arsenal of tools. Today I'll be covering my twelve favorite basic tools that I find myself always reaching for project after project.
one.
Paper Trimmer
A high-quality paper trimmer is essential for any crafter. In just the last few weeks, I used my trimmer for a handful of projects, including my Photo Christmas List Ornaments. I love my X-Acto rotary trimmer. It is substantial enough to hold up to repeated use, but portable enough to tote easily.
two.
Die-Cutting Machine
There are two options in the way of die-cutting machines: electronic and manual. I own both the Silhouette SD, an electronic machine, and the Epic 6, a manual machine. I am often asked which one I would recommend most if your budget only allows you to choose one or the other, and I have to say that it all depends on where your crafting interests lie. 
Here is what I like about each machine, and what I use it for most:
Silhouette
Epic 6
In a nutshell, I personally would recommend the Silhouette to someone more interested in home decor and sewing projects, and the Epic to someone who prefers traditional and paper crafting.
So what's my take on the Silhouette vs. Cricut debate? After having owned and used both, I absolutely recommend the Silhouette, the primary reason being that the Silhouette is capable of cutting any font your heart desires, without having to use peripheral software. The cartridges required by the Cricut are very limiting, and very pricey.
You might wonder why I'm including a sewing machine in my list of crafting must-haves. The answer is simple: sewing machines can be used for so much more than making garments or pillows! I love to use mine to add a homespun feel to
wall hangings
and handmade cards. I have a Brother SE350 (the older version of the
SE400
), and I love it!
four.
Rotary Cutter and Mat
I use my
Fiskars Rotary Cutting Set
all. the. time. You can not only cut fabric with this setup, but also paper, which makes it extremely functional, and I love the clear ruler that comes with it. (Just be sure to use a different blade for cutting fabric and paper, labeling each with a Sharpie to keep them straight, as cutting paper will dull your blade very quickly!) The self-healing mat is also handy for placing on your work surface when making jewelry items that need to be measured, since it is ruled on both sides. My recommendation here would be not to skimp on the size of your mat and ruler here. There is a set with a smaller mat and ruler available, but I have found this 18×24″ size to be just right for my needs.
My hot glue gun and I are truly BFFs. I have had the same one since my sorority days when I pulled many an all-nighter to make crafty creations to decorate the house for rush parties. It's still labeled with my maiden name. 🙂 Truly, as a crafter, you should never leave home without your glue gun. I use it in paper crafting, home dec projects, and so much more.
There are many, many categories of adhesives, but these are the ones I use the most frequently, aside from my trusty hot glue gun above:
If you are a crafter who works with both fabric and paper on a regular basis, you need at least two pairs of scissors: one for fabric and sewing, and one for paper. Paper wreaks havoc on blades, dulling them very, very quickly! My sewing and paper shears are both made by
Mundial,
and I love them!
eight.
Retractable Tape Measure
This will save you so much time by not having wind up a traditional tape measure every time you craft or sew, and it helps keep your supply stash so much tidier!
I use my
heat tool
for everything from speeding up drying time projects to the traditional use of heating embossing powders used with stamped images.
ten.
Book-Binding Tool
If you are a paper crafter and you love to create keepsake memory books, recipe books, or any other type of bound book project, this is a terrific tool to have in your arsenal. I have a Bind-it-All machine, and I love it for its simplicity, portability and functionality. 
eleven.
A High-Definition Light
These are a bit pricey, but preventing your poor eyes from becoming strained in dim conditions makes having a good light essential! OttLite makes a great line of lights, and many of them are portable so you can tote them with you wherever you happen to set up shop. 
twelve.
Organizing Tote
If space is of the essence and you need a place to store your small crafting supplies like adhesives, buttons, ribbon, etc., I highly recommend investing in a couple of portable organizers. I have a Creative Options Rack System caddy, and it is so handy!
What would make your list of essential crafting tools?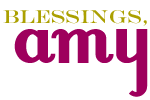 P.S. I am guesting over at Miss Lovie today for Allie's one-year anniversary celebration. I hope you'll stop by to say hello!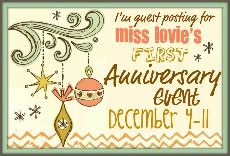 Having grown up in a home brimming with sewing notions and paintbrushes, Amy has a deep love for all things creative. On any given day, you'll find her knee-deep in her latest creative endeavor, with projects ranging from sewing and crafts to home decor and kid-friendly ideas. Amy believes that everyone, regardless of skill level or experience, possesses the ability to create something beautiful, and Positively Splendid was born of her passion for helping others harness their innate creative potential.