You might remember my
Refashioned Tee Bolero
project from the last round in the
Embellished Five
challenge. The concept of the series is this: five different sewists are each given the same item to refashion according to their tastes, and then we all share our creations. I love how this project has prompted me to think outside the box and really push myself creatively when it comes to sewing. It has been a ton of fun!
I am in great company in this project…
and
(I hope you'll venture over to their places to see their creations, too!)
For this round, the item to be gussied up was a simple Old Navy white fleece pullover. I opted to make it into a fun little cropped-sleeve jacket that I can wear throughout the spring season! Curious to see how I did it? I can't wait to share!
For this project, you will need:
One fleece pullover 
(Note: it is important you use only fleece so your edges don't fray later on)
Washable ink pen
Wool felt
Buttons
Coordinating fabric (I used some denim from my stash)
Coordinating thread
Basic sewing supplies: machine, shears, etc.
Optional (but recommended): rotary cutter and mat
step
1
/ Use a ruler to precisely mark a line on the front of your pullover from the center of the collar to the center of the bottom edge. Carefully trim along this line, making sure to only cut through the front of your pullover. Try on your pullover, and decide how much you want you sleeves to be cropped. (I am a shorty, so mine needed to be shortened by 7 inches.) Trim off your desired amount from each sleeve.
step
2
/ Round off the squared corners adjoining the center line you trimmed down the front of your pullover in step one (I used a spool of ribbon as my template), and trim off the excess. (You will have four corners where you will do this: at the center of the collar where both sides of your jacket meet, and also at the bottom center of your jacket where both sides meet.) Now, try your jacket on again, and make a mark with a washable ink pen right at the most narrow point of your ribcage. Take off your jacket, and use a ruler to see exactly how far this mark is from the bottom of your jacket. Using that measurement as you guide, make a series of marks precisely on the same line with the first mark you made, all the way around your jacket. Using a ruler, connect all of these marks with a line, as shown.
step
3
/ Sew a line of gathering stitches directly over the line you made in step 2, breaking at each of the side seams. Sew another line of gathering stitches 1/4″ below the first line, breaking at the seams as you did before. Gently gather each of the front side panels and the back panel of your jacket along these gathering stitches. Try on your jacket, and adjust your gathering as needed so the fit isn't overly tight. Tie off your gathering strings when you are satisfied with the fit. 
**Important: The front panels need to overlap by one inch once you are done gathering.
step

4

/ Cut 1-inch strips from your wool felt using a rotary cutter, and ruffle each strip using my super simple ruffling method. Pin your ruffled strips all the way around the edge of your jacket to conceal all of the raw edges, starting at the lower back, continuing up along the center front, over and around the collar, back down around the other side of the center front, and then returning back to the lower back edge where you began. When one ruffled strip ends, simply fold the short edge of your next strip under by 1/4″, and pin it directly over the previous strip. Stitch your ruffles to your jacket, trying to stitch as closely to the line of gathering stitches as possible as you go.
step
5
/ Measure all the way around your jacket along your gathering stitches, and then cut a strip of fabric that is 3″ wide and a few inches longer than that measurement. Press one short end and both long ends of this strip 1/4″. Starting at one side of the center front of your jacket, pin this piece onto your jacket so that both rows of gathering stitching are totally concealed by the belt. When you get to the opposite center front side of your jacket, trim the short end of your strip so it overlaps the edge by 1/4″. Fold this trimmed edge under, and pin it to your jacket so it is precisely aligned with the edge. Edgestitch this belt piece to your jacket. Now, make two button holes within this belt section, and sew on your buttons.
All finished!
I love how this little jacket will be just as great with a pair of jeans as it will be dressed up with a skirt or a pair of slacks!
As always, if you have any questions at all, please don't hesitate to let me know!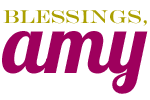 Linking this to…
Skip to my Lou
Tip Junkie
Today's Creative Blog
Sugar Bee – Craft Edition
The Stories of A to Z
Having grown up in a home brimming with sewing notions and paintbrushes, Amy has a deep love for all things creative. On any given day, you'll find her knee-deep in her latest creative endeavor, with projects ranging from sewing and crafts to home decor and kid-friendly ideas. Amy believes that everyone, regardless of skill level or experience, possesses the ability to create something beautiful, and Positively Splendid was born of her passion for helping others harness their innate creative potential.