First off, happy Thursday! We are on the downhill slide into another weekend – and not just any weekend, but one dedicated to mothers. Do you have plans for Mothers' Day? As my darling hubby can attest, I am honestly not much of a stickler when it comes to most holidays. Christmas, Valentine's Day, you name it, I am more than happy to settle in and watch others enjoy and unwrap rather than doing so myself. That, however, is definitely not the case for Mothers' Day. It is the one day each year when I feel completely justified in wanting to be pampered! For me, that will involve getting out of the house for a few hours to do something completely frivolous (all the while not having to wrangle three little monkeys), returning to eat a gorgeous meal (prepared by my gorgeous hubby) with my gorgeous family – and not having to clean up afterward! How about you?
I am so excited about where things are headed with Positively Splendid! As you might have noticed, I am currently in the process of transitioning from my Blogspot address to a new domain name, www.positivelysplendid.com. Rest assured that for all of my current subscribers, this transition will be totally seamless, and you won't have to lift a finger to continue receiving updates from Positively Splendid in the future!
I am sincerely appreciative of all of you who stop in regularly, and I would love to get to know all of you a bit better. Fortunately, there is an exciting new way to do just that!
Have you hopped over to The Blog Frog yet?
You have probably noticed the fun little widget right over there in my sidebar that shows some of my visitors' happy faces when they pop in. That tool just scratches the surface of the amazing networking tool that is The Blog Frog. Essentially, when you sign up (which is completely FREE for a standard membership, by the way!), you create your very own blogging social network. There are message forums where you can post and respond to conversation topics and get to know the bloggers and readers behind the blogs you love. How cool is that?
Another selling point: you don't have to have a blog of your own to participate! Blog authors and blog hoppers alike have a place at the Blog Frog table. Terrific, right?
I have been thrilled to have the opportunity to serve as a moderator in the Skip to My Lou and Today's Creative Blog community forums, but until this week, I hadn't done anything with the Positively Splendid community. Will y'all help me change that? I would love for you to venture over to The Blog Frog and join me for some good conversation and an opportunity to get to know each other in the process! We can talk food, home, crafts, kids – the sky's the limit. I hope to see you there!
*********************
Also…Positively Splendid is now on Facebook! The page is currently a work in progress, but my plan for it is to be a place to share bonus information and sneak peaks of things to come. I've added a permanent link to the page in my sidebar, and I would love for you to head on over and give me your thumbs-up!
Happy weekend eve!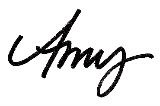 Having grown up in a home brimming with sewing notions and paintbrushes, Amy has a deep love for all things creative. On any given day, you'll find her knee-deep in her latest creative endeavor, with projects ranging from sewing and crafts to home decor and kid-friendly ideas. Amy believes that everyone, regardless of skill level or experience, possesses the ability to create something beautiful, and Positively Splendid was born of her passion for helping others harness their innate creative potential.