I
am so proud of myself: for once I am not going to be running with my hair on fire to the nearest post office to have Mothers' Day packages mailed at the eleventh hour. I wrapped up the gifts for each of our moms yesterday and got them mailed today. Go me!
Ladies and gentlemen, if you are looking for a meaningful project that is sure to impress, but you find yourself short on time or funds (or both), this project is perfect for you. Once again, I found myself coming up with a new use for the silhouettes I created of each of my kiddos using my handy-dandy
Photoshop silhouette technique.
I am like a moth to a flame. I just can't stop coming up with new projects to showcase these little jewels!
If you don't have Photoshop, the very talented Traci at Beneath My Heart posted a terrific tutorial here for how to create silhouettes in a more traditional way. You could easily make your silhouettes as she describes and cut them out and adhere to a 5″ x 7″ white piece of card stock to use in place of the printed silhouette grouping I mention in the supply list below.


Supplies:
8″ x 10″ tabletop frame
Spray paint (optional)
Paper trimmer
1 piece of patterned paper for background, trimmed to 8″ x 10″
1 piece of coordinating card stock, trimmed to 5-3/8″ x 7-3/8″
One silhouette grouping (or a single silhouette, if you prefer), printed onto high quality photo paper, trimmed down to 5″ x 7″
Acid-free adhesive roller
Foam adhesive dots
Dimensional letter stickers (I highly recommend Thickers made by American Crafts – a truly fantastic line of products!)
To begin, spray paint your frame in your chosen color if you so desire so that it can be drying while you work on the rest of the project.
You'll be multi-tasking without even realizing it! 🙂
Remember to wash your hands VERY well before handling the photo paper if you get any paint on your fingers, because you will otherwise wind up with a smudged mess! After that…
Once you've completed the steps above, insert your finished vignette into your open frame. (Meaning: leave the glass out!) Part of the charm of this project is the dimension of the various layers, and you don't want to obscure that with a boring ol' piece of glass.


I know I am obviously partial, but aren't these three absolutely darling little creatures?
Some helpful tips:
If you are doing a grouping of silhouettes as I have done here, I recommend creating and saving each individual silhouette as a jpeg, then copying each of those images into a new blank document to create your grouping to print out. That way, if you want to go back later down the road and work with each silhouette individually, you'll be able to do so without any hassle.
It is my own personal preference to add extra dimension by stacking the foam dots in two's, but you can most certainly use just one dot in each space if you would like.
To add stability to your finished project, I recommend adhering your finished vignette to the frame's glass before framing. If you want to use the frame for another purpose later down the road, you won't kick yourself for having thrown it out. 😉
Enjoy this day!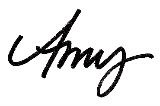 By the way, the pics in the tutorial differ from the final project photos I've shared because, like a ninny, I neglected to photograph the other before I shipped it. Duh! Good thing I decided to make one for
myself
for Mothers' Day. 🙂
I'll be sharing this at
these marvelous parties!
Having grown up in a home brimming with sewing notions and paintbrushes, Amy has a deep love for all things creative. On any given day, you'll find her knee-deep in her latest creative endeavor, with projects ranging from sewing and crafts to home decor and kid-friendly ideas. Amy believes that everyone, regardless of skill level or experience, possesses the ability to create something beautiful, and Positively Splendid was born of her passion for helping others harness their innate creative potential.