My dad died on Saturday.
It still seems surreal to say that, pointing it out as such a straightforward fact. On Friday, Dad was with us. On Saturday morning, he no longer was. And now, here I sit, finding myself suddenly fatherless at 34 years old.
I have kept the progression of my dad's illness close to my vest since I first shared his cancer diagnosis here on Positively Splendid in 2013. After all, here on a blog full of recipes and pretty projects, I have been reticent to dampen the mood with the stories that come along with witnessing and supporting a loved one in the battle for his life.
Today, though, it dawned on me that I really don't have a choice but to share the news of my father's passing with you all, because there simply wouldn't be a little site called Positively Splendid had it not been for him and his influence in my life.
In addition to his primary vocation as a surgeon, my dad was an artist. An oil painter, to be specific. For Christmas a few years back, Dad gave my husband and me a painting of clothes drying on a line near an old adobe house near Encino, New Mexico. On the back of the painting, he inscribed: "May you never lose sight of the beauty in the ordinary."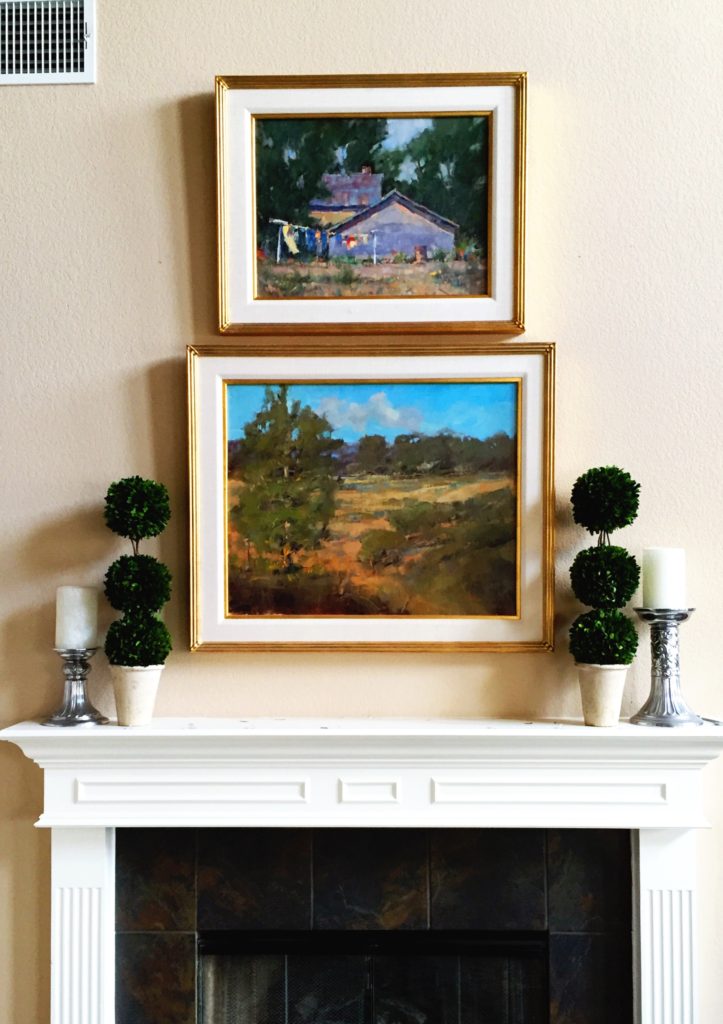 Never lose sight of the beauty in the ordinary.
With a brush and paint, Dad could turn an ordinary scene like clothes drying on a line into a stunning work of art. He could see the breathtaking perfection of a cloud against an electric blue New Mexico sky and then depict it on canvas to bless others with that beauty, too. Dad's brush strokes were a map to guide others to see how much beauty existed in the unlikeliest of places: in a quiet, dilapidated church surrounded by leaning headstones; in a rocky New Mexico landscape; in a clothesline in a tiny, dusty town called Encino. I will never behold a compelling scene without wondering how Dad could transform it into a masterpiece on canvas.
Never lose sight of the beauty in the ordinary.
Friends, never underestimate the legacy you are cultivating when you make something with your own two hands, no matter how "ordinary" those creations might seem. A painting. A quilt. A card. A garment. A meal. It all matters. As my heart aches in missing Dad, I will always have a part of him here with me in my home, his paintings whispering to me a reminder as I walk through these halls each day that despite his death, Dad is still imparting beauty into the world. Into my world, and into that of my children, and then their children, and their children after that. What a gift. What a treasure!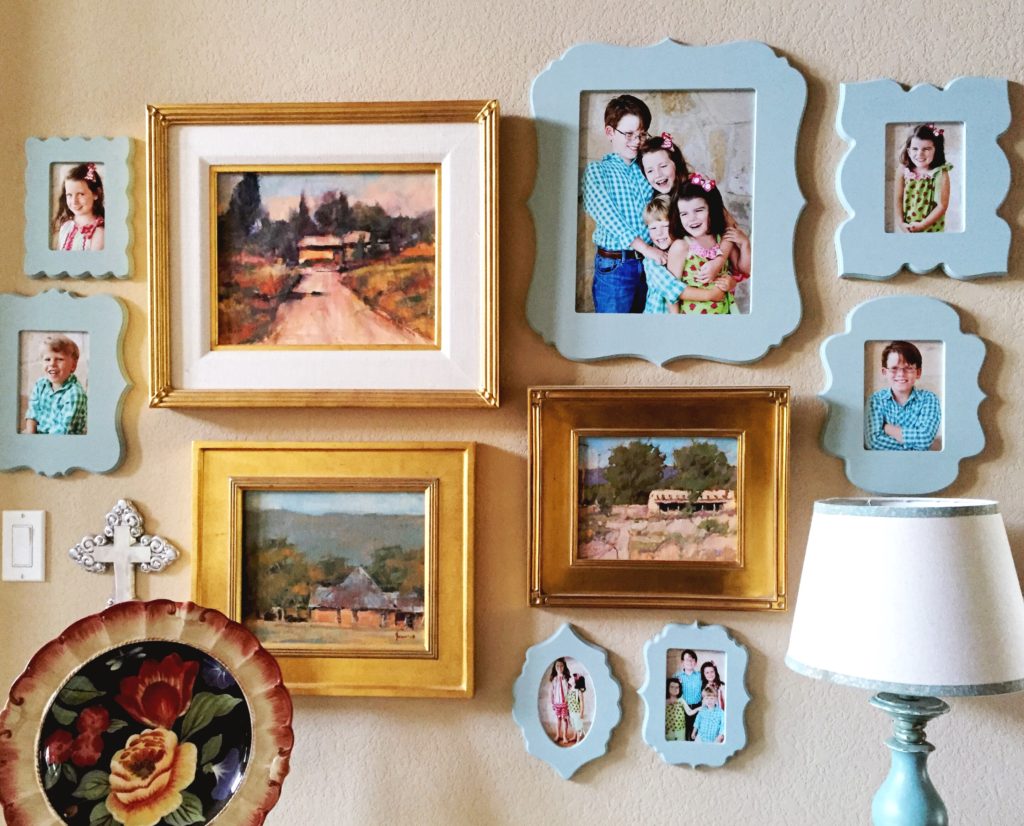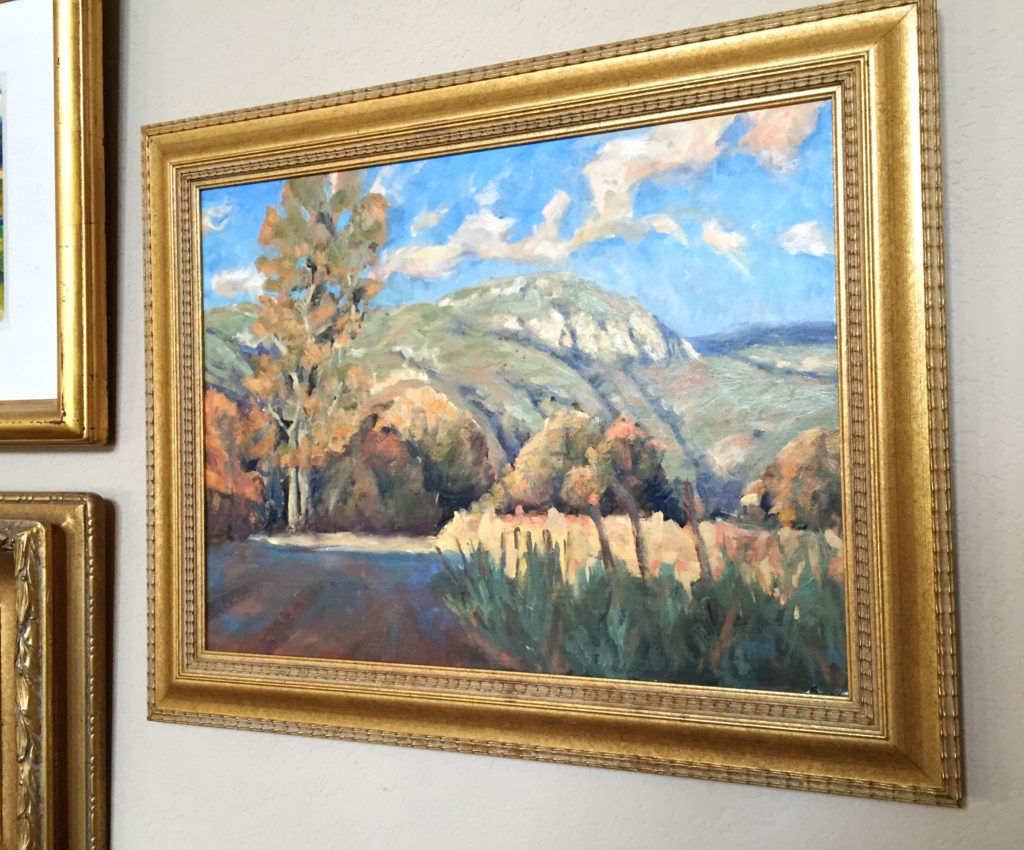 By the end of Dad's life, the ordinary things he loved so much simply were no longer possible. Painting a beautiful scene. Caring for his patients. Sitting down to a plate brimming with meatloaf and mashed potatoes. Resting on the back porch to appreciate the blueness of the New Mexico sky or the fluffy perfection of a cloud. I have no doubt that right now, in the loving presence of Jesus, Dad is giddy with delight. I like to think that the other side of eternity that he sees doesn't just consist of golden streets and pearly gates, but it is also filled with the ordinary, breathtakingly beautiful things that Dad loved and appreciated so much. The ordinary, beautiful things Jesus himself loved so much during his time on earth.
And perhaps–just perhaps–Dad is beholding it all, whole and pain-free, with his brush in hand and his Savior by his side, painting his life's greatest masterpiece.
I love you, Dad. To the moon and back.
~A.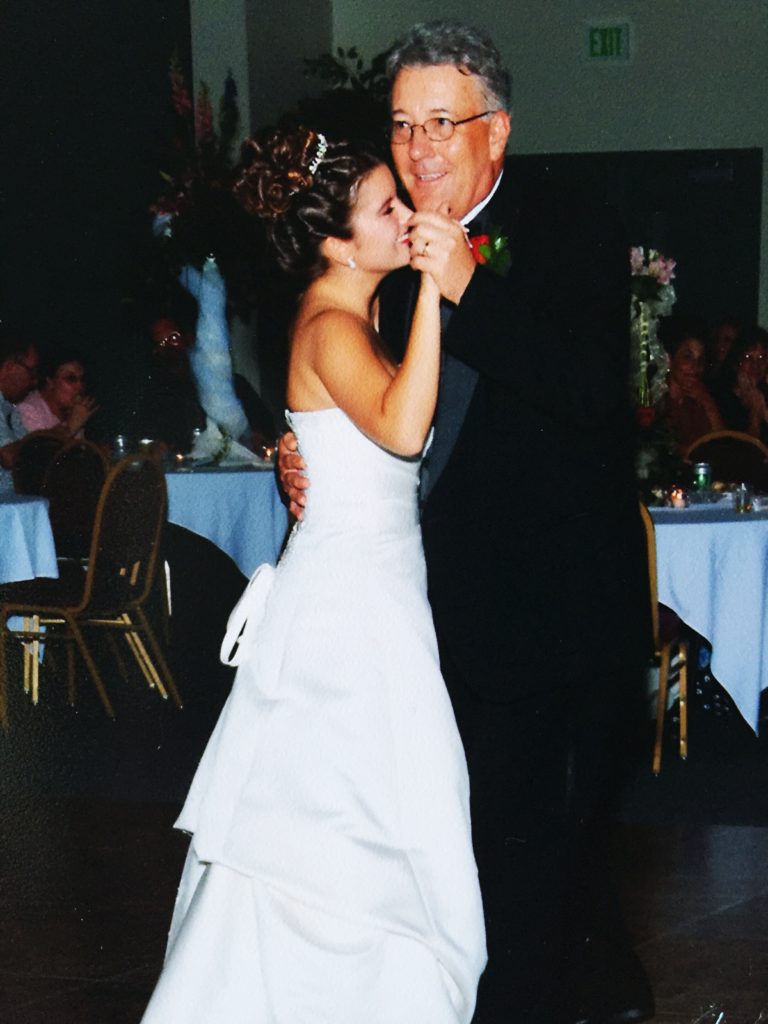 Having grown up in a home brimming with sewing notions and paintbrushes, Amy has a deep love for all things creative. On any given day, you'll find her knee-deep in her latest creative endeavor, with projects ranging from sewing and crafts to home decor and kid-friendly ideas. Amy believes that everyone, regardless of skill level or experience, possesses the ability to create something beautiful, and Positively Splendid was born of her passion for helping others harness their innate creative potential.